Not many people can say that they use phrases like "chainsaw attack" and "blood-thirsty fiends" on a regular basis. For Universal Orlando creative team, it's just another day at the office.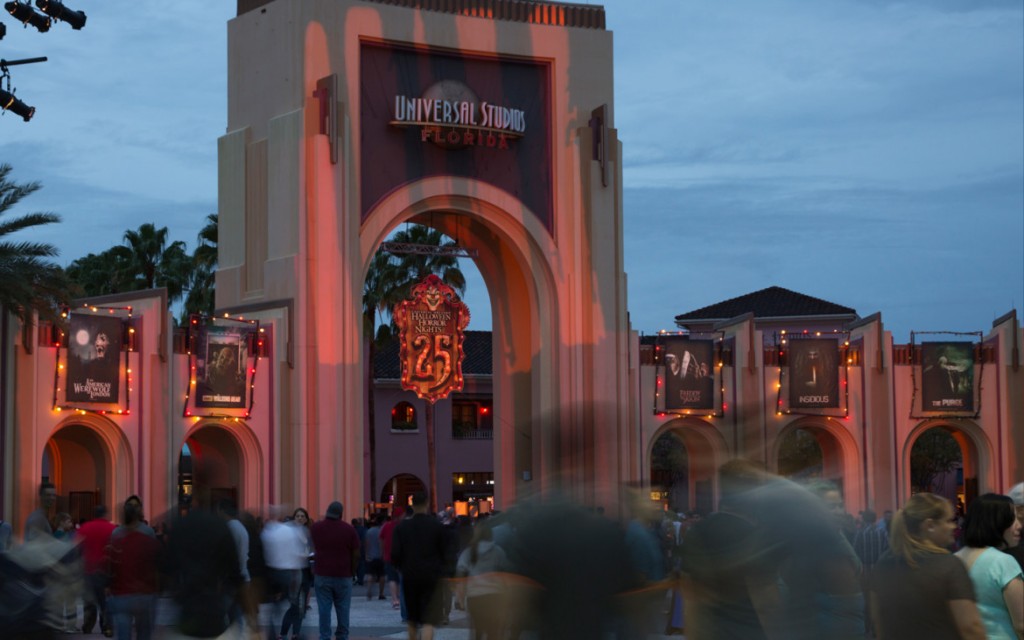 For more than a year, the team has been racking their brains to find the most vicious and unexpected ways to scare the living daylights out of guests at Halloween Horror Nights 25. This event is in their blood, and it's become part of Universal Orlando's heritage with a rich, 25-year history.
It's hard to believe that this started in 1991 as a three-night event with only one haunted house. The event grew year after year, evolving into the award-winning event you visit today. In fact, we're excited to report that HHN has just been named the "Nation's Best Halloween Event" by Amusement Today's Golden Ticket Awards for the eighth consecutive year – quite the prestigious accolade!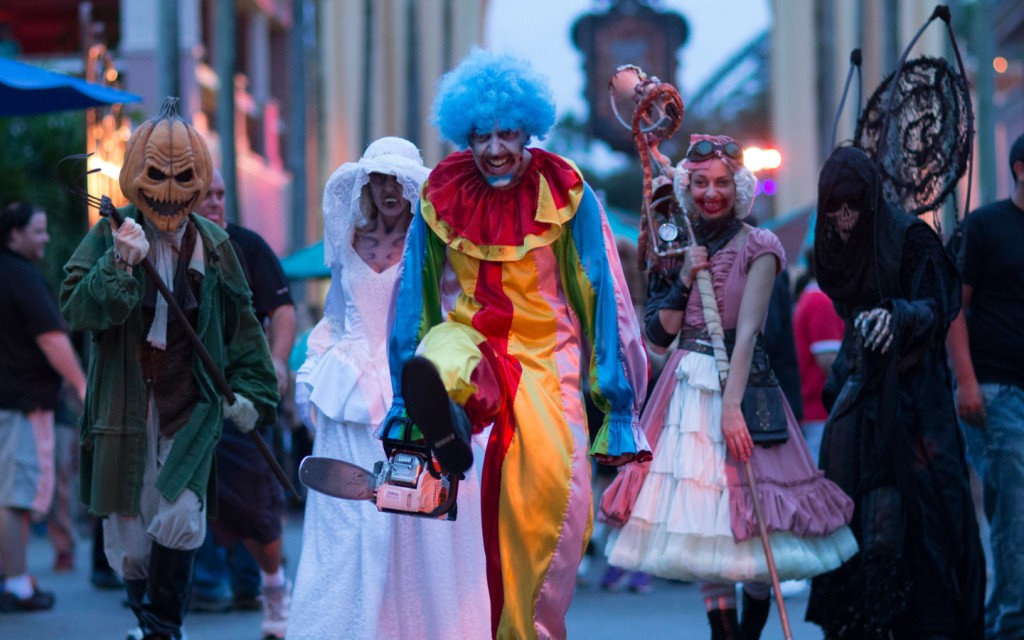 This year, the team has given it all they've got to provide the best Halloween Horror Nights experience ever. They've created more haunted houses than ever in history – increasing the house lineup to nine. They're based on everything from classic horror films to hit TV shows to disturbing stories that our team has dreamed up.
Since it's the 25th year of Halloween Horror Nights, Unievrsal brought back some of guest's favorite original characters and storylines in brand-new ways. For example, guests have seen a few different incarnations of The Body Collectors and the patients at Shadybrook Asylum, but this year, these two epic Halloween Horror Nights forces unite to create utter horror for guests entering Body Collectors: Recollections.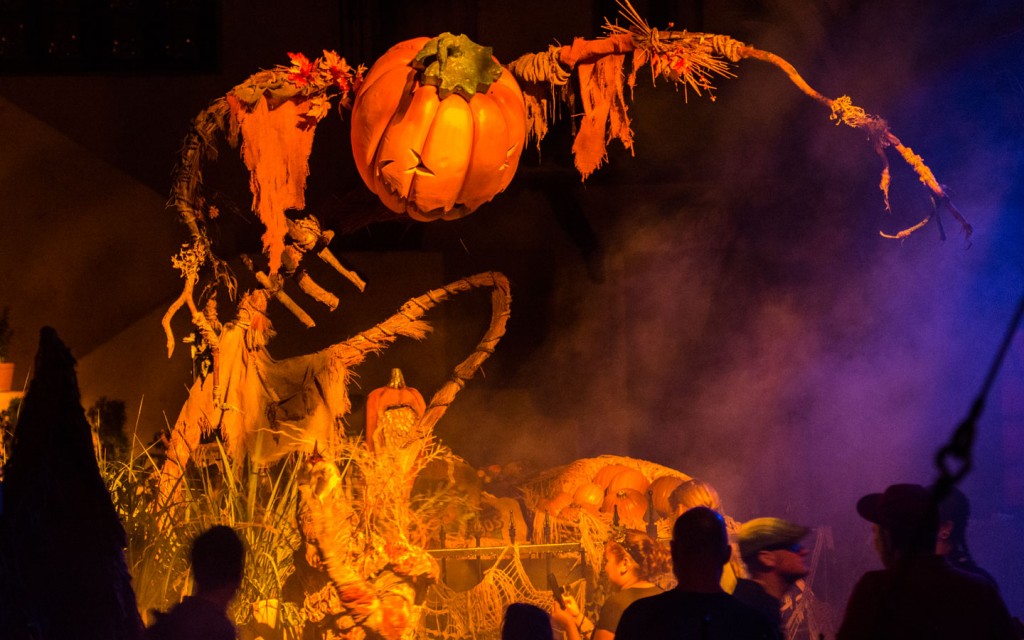 The street experience follows suit, and they've got record-breaking numbers of scareactors lurking in the shadows. They've got five elaborately-themed scare zones celebrating Horror Nights history – from past event icons to the twisted characters in Scary Tales to the most memorable, movie inspired monsters. And did we mention the phrase, "chainsaw attack," earlier? Yeah…watch out for that…!
Of course, we wouldn't be doing justice to the event if we didn't talk about Jack. Universal's first-ever original icon is returning to celebrate in a deadly way. He first appeared in the year 2000 and has made numerous returns to the event. Originally, he was meant to just be part of the marketing materials, but during the first weekend of Halloween Horror Nights X, guests were asking where Jack was. Universal knew that they had to bring him to life—and an icon was born.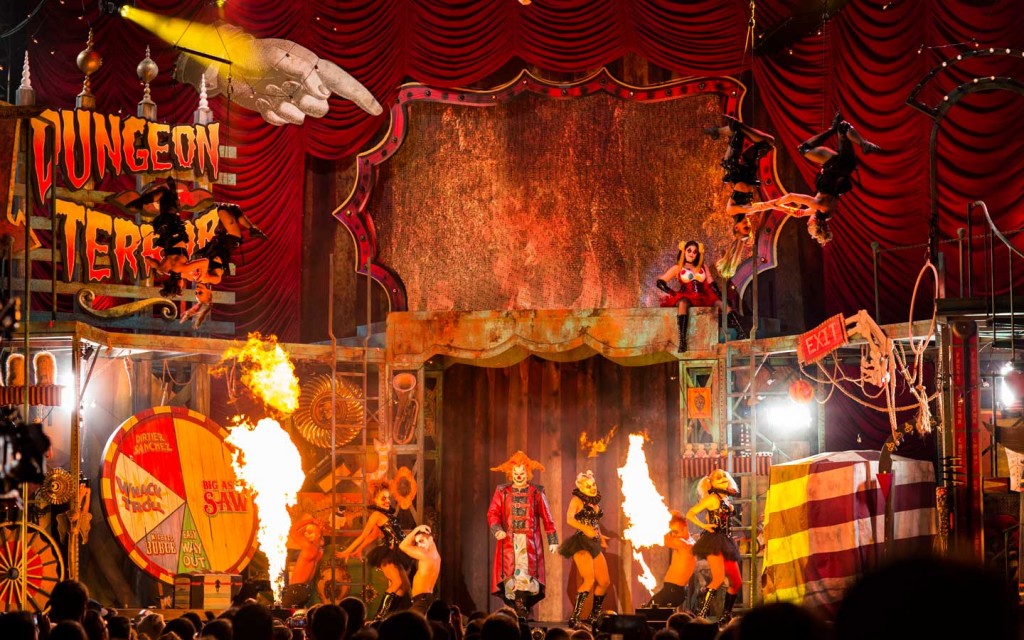 Ever since his last appearance at Horror Nights in 2010, fans have been demanding his return—and return he has. You'll see things you never have before from Jack—if you live to tell the tale!
This year is particularly special to Universal's team. It feels amazing to look back and honor the scares and smiles we've delivered to guests through the years. Pick a night and come enjoy the mayhem!
---