Fall is officially here! School is back in session, the leaves are starting to change, pumpkin spice is filling the crisp air… and oh yeah, it football season!! Many sports fans are thrilled for the start of another season and this year Epcot is getting into the football fun by offering a new Food and Wine Tailgate Tasting at this year's Epcot International Food and Wine Festival!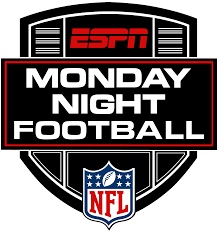 The event will be a new series taking place on Monday afternoons. The offering is put on by ESPN's Monday Night Football! The experience is completely FREE to guests! This 45-minute program will pair tailgate-style food and beverage offerings. All of these tailgate culinary staples will be elevated to a new level to bring a unique take to classic tailgate favorites! Examples of some items include a smoked brie mac and cheese served alongside a tropical mimosa!
Each Monday afternoon guests will be able to enjoy a flight of 3 small plates and 3 beverages. Each week will be different and the items created will actually be inspired by the team's cities that are playing that night! So creative! During the experience participates will actually get to learn how to create the dishes that they are enjoying from the Disney culinary experts themselves! What a great way to get ideas for your own next tailgate party!
The Food and Wine Tailgate Tasting was first offered on September 10, 17 and 24. There are upcoming dates that guests will still be able to experience on October 1, 8 and 15. The Food and Wine Tailgate Tasting takes place from 4:30 – 5:15 p.m. inside of Epcot's Festival Center.
Like I said before this experience is complimentary! If you are interested in attending make sure to stop by the Festival Center starting at 9:00 a.m. on Monday morning to get a wristband as your ticket into that afternoon's tasting. I recommend getting to the festival center early if you are interested as space is limited and wristbands are distributed on a first-come/first-served basis. All members of your party must be present to receive their wristband.
There is still time to plan a great last-minute fall getaway to the Walt Disney World Resort! During Fall you can enjoy the Epcot International Food and Wine Festival, take in all the beautiful Fall Decorations around the parks, go to Mickey's Not So Scary Halloween Party as well as enjoy all the fun attractions Disney is home to year-round! Contact your Kingdom Magic Vacations Travel Planner today to book your vacation!