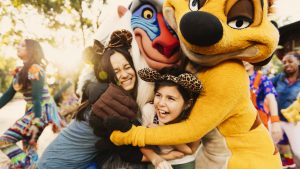 I love something about each of the parks at Walt Disney World! Each park offers something unique and I have so many things that I love at each WDW park! That being said if I had to choose a favorite I would have to go with Animal Kingdom! When I tell people this they are usually shocked as this park definitely does not get as much attention as say Magic Kingdom. For me Animal Kingdom just has my heart! Today I am excited to share with you my 5 reasons why Animal Kingdom is my favorite park!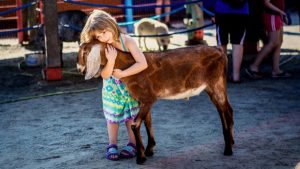 Animals
This first one is pretty obvious! The name Animal Kingdom gives away that this park is home to so many animals! I am a HUGE animal lover so for me being able to just take my time strolling around this park, exploring the treks and simply watching the animals is absolutely amazing!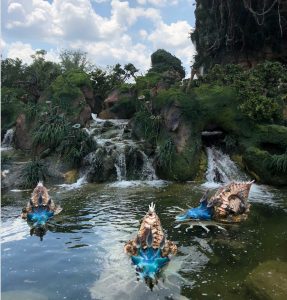 Theming
This park was created with so much attention to detail! You feel like you have been transported to places, like Africa, Asia, lush tropical forests and even to a faraway planet in Pandora!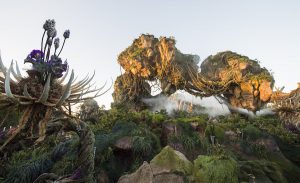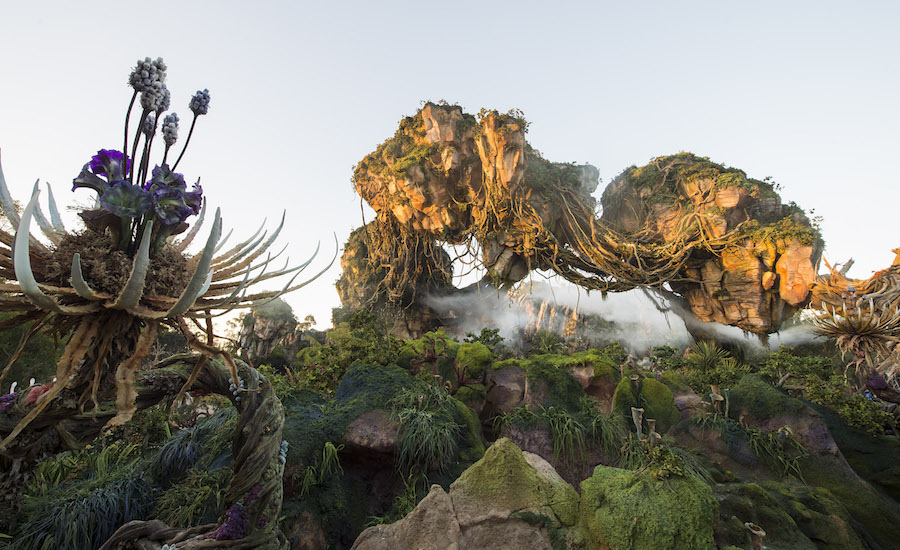 Home to my Favorite Attraction
Animal Kingdom is home to my all-time favorite Disney World attraction and what many people call the best ride in all of Walt Disney World… Flight of Passage! This ride can be found inside of Pandora, the World of Avatar. Here you get to experience what it is like to fly on the back of a banshee!  You truly feel like you are flying! It is a ride like no other!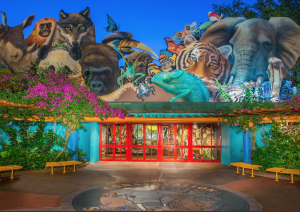 Nighttime Park
In recent years Animal Kingdom has introduced evening hours in this park! In previous years the park would always close around 5:00 each day. With the addition of these nighttime hours the park has also received many new experience, such as brand-new nighttime shows and entertainment and unique experiences such as riding Kilimanjaro Safari at night! This experience is great because you can watch the animals and see their behavior in a different setting! You could ride this attraction once during the day and once after the sunsets and have to totally different rides!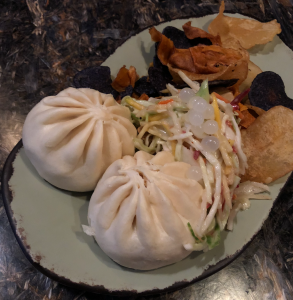 Food!
This park is a paradise for foodies! Whether you are looking for a quick-service meal, a fine-dining sit down experience or an on-the-go-snack, you will find something amazing at Animal Kingdom! Some notable favorites for me are Flame Tree Barbecue and Satu'li Canteen for quick-service and Tiffins and Yak and Yeti for table-service!
To hear more about why I love Animal Kingdom, check out our new YouTube video!
Contact your Kingdom Magic Vacations Travel Planner today to plan your next vacation to Walt Disney World or to any travel destination you are dreaming of visiting next!