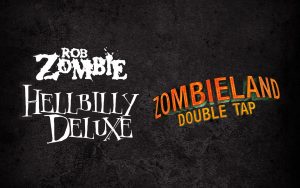 A frightfully fun part of Halloween is strolling the streets and seeing all the ghouls and goblins out and about! At Universal Orlando's Halloween Horror Nights, the park give that concept a twisted spin with scare zones jam packed with terrifying monsters and demented fiends. At this year's Halloween Horror Nights, five scare zones will be featured in Universal Studios Florida. Additionally the Academy of Villains, a fan favorite show will return with an all-new powerhouse show! Let's look at some of the details for each of the scare zones coming to this years event.
Zombieland Double Tap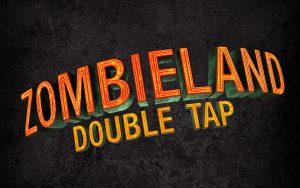 Now is the time to keep in mind those rules of survival. Based on the hit film and its upcoming sequel, this scare zone puts you in the middle of the United States of Zombieland. The infection has spread and bloodthirsty zombies are everywhere you turn. The most important rule to remember: Always double tap!
Rob Zombie Hellbilly Deluxe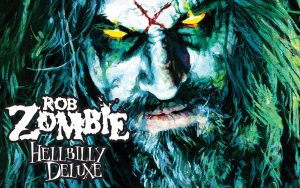 You may be familiar with his music, now it's time to actually live it. You will get to walk into the heavy metal horror of Rob Zombie's music and imagery in this pulse-pounding scare zone. From otherworldly beings to brutal maniacs, guests will come face-to-face with his twisted creations as the music cranks to a frenzy.
Anarch-cade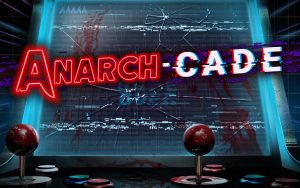 With this scare zone an 80s-inspired arcade has taken over Avenue of the Stars. At first glance, you may think it's a party. However, you quickly learn that "Game Over" means a permanent end for you. A gang of neon slashers are out to play and this is one game you won't want to lose.
Vanity Ball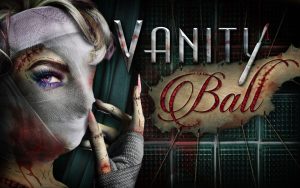 You may be familiar with the expression: Beauty is pain. This scare zone takes that literally. In the streets of Hollywood, your flesh becomes the canvas as blade-wielding artists slice up willing participants into horrific living works of art. Here, going under the knife takes on a whole other meaning.
Vikings Undead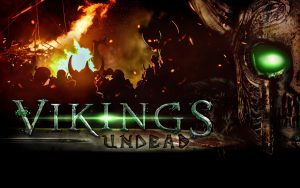 You might be familiar with the brutal Viking warriors. It's terrifying enough thinking about facing them alive. Now picture facing them as the undead. They have risen and laid siege to Central Park with an onslaught of gore. Bloodlust never dies.
This year's Halloween Horror Nights at Universal Orlando takes place on select nights from September 6th through to November 2nd. Contact your Kingdom Magic Vacation Travel Planner today to plan your next visit to the Universal Orlando Resort!