Merida, the heroine from the Disney●Pixar film, "Brave," was officially welcomed into Disney royalty earlier today in a ceremony held at Cinderella Castle at Magic Kingdom Park.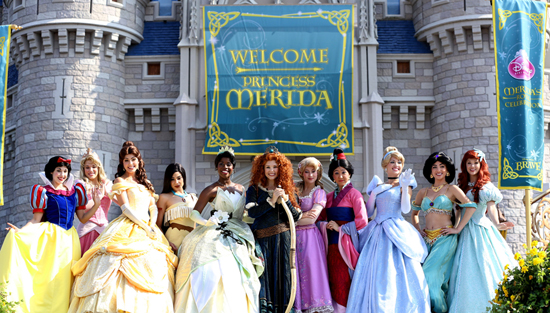 Presiding over the ceremony was Gymnastics gold medalist Gabby Douglas, and of course, our Disney Princesses: Snow White, Cinderella, Aurora, Ariel, Belle, Jasmine, Pocahontas, Mulan, Tiana and Rapunzel, were in attendance.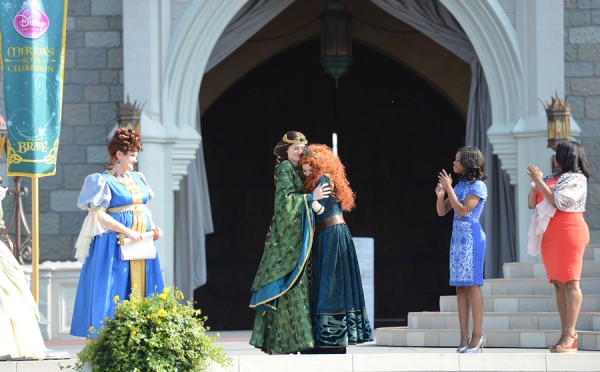 It was a magical entrance as Merida and here trusty stead Angus walk in from Liberty Square and come to the coronation!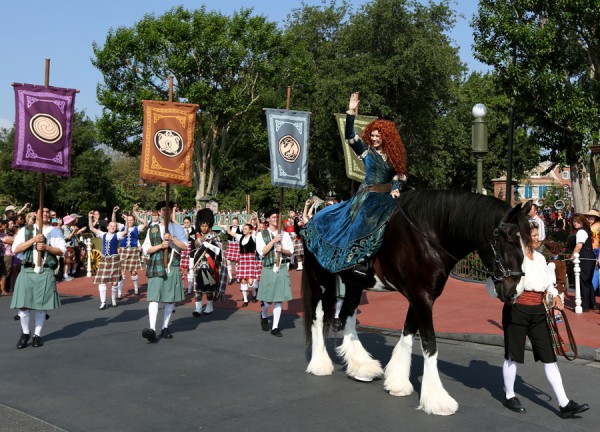 And after a hug from her mother, Queen Elinor…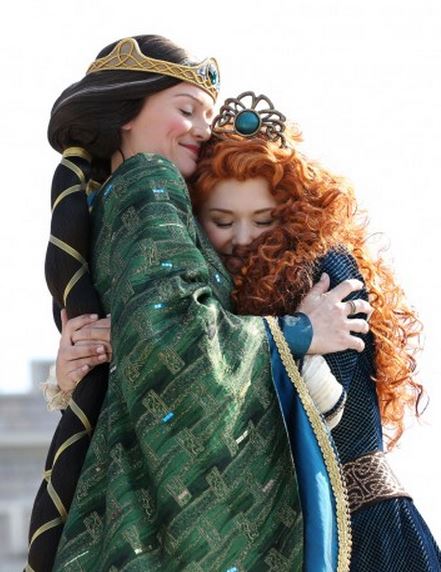 Merida is a princess!!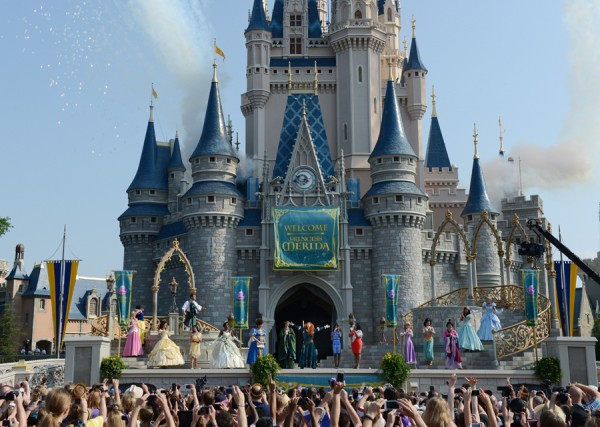 You can watch the entire coronation in this video: