Brazil makes its triumphant return to the Epcot International Food & Wine Festival in 2013, and the menu it's bringing with it is, in my opinion, outstanding.
When last we saw our Brazilian friends, in 2011, we were treated to their National dish – Feijoada. If you have an interest, Feijoada is typically a stew of black beans with beef and/or pork. Sounds good, eh? The Brazil marketplace also served us Seared Mahi-Mahi with Steamed Rice, Hearts of Palm, and Coconut-Lime Sauce – a dish that I absolutely loved that year.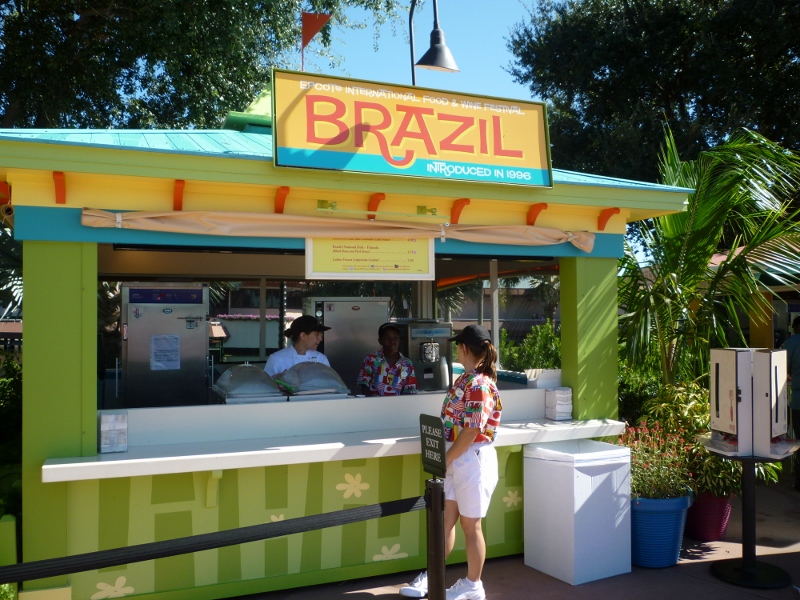 Well, in 2013, armed with a seared scallop and a delicious, but slightly small, portion of pork belly, Brazil absolutely storms back into Disney. And, if their 2011 mahi-mahi is an example of what they can deliver, we're all going to be very happy to see them back in business!
Food & Wine's offering of mahi-mahi has since moved on to be presented by our friends at the Singapore marketplace, but Brazil has responded by snatching the festival's seared scallop away from New Zealand. I found New Zealand's scallop to be quite good last year, and I'm counting on Brazil's rendition – described as a Seared Scallop with Ragout of Tomatoes, Peppers, Hearts of Palm, and Steamed Rice – to be equally tasty. Hopefully it will be even be better!
I got the chance to sample Brazil's Crispy Pork Belly with Black Beans, Onions, Avocado, and Cilantro at Tables in Wonderland's Food & Wine Preview event back in late July. Although it was a bit of a small dish, the flavors were outstanding! The ingredients meld together in a symphony of "delicious-ness", so, when you try it, make sure you get some of everything in every bite.
Brazil's 2013 menu is rounded out by your choice of beverages:
Cervejarias Kaiser Brewery Xingu Black Beer
Carnaval Moscato White
Frozen Caipirinha featuring LeBlon Cachaça
I enjoyed some of the Xingu black lager at the Tables in Wonderland event. Its color does its name justice, and I found it to be quite good. If you like craft beers, it's definitely worth the price of a sample.
The Caipirinha is the national cocktail of Brazil. Made from fresh lime, muddled with natural sugar, and mixed with Cachaça (a rum-like spirit) and ice, how can you pass by giving a frozen serving of this a try?
All in all, I'm pretty pleased by the offering Brazil brings in its return. As enthusiastic as I am about their menu, however, I think the absence of a dessert is a little bit disappointing. As a pre-festival "grade", I'll give them an "A-minus".
It's not too late to book your trip to experience
Epcot's International Food and Wine Festival!
Contact Kingdom Magic Vacations Today!
---
Guest Author – Bob Sikon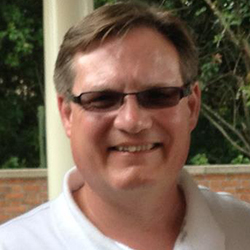 Bob Sikon is a Cast Member "Wanna-Be". He fell in love with Walt Disney World on his first visit to Mickey's Florida home in 1999, and it was all because of the Cast Members. In his words, "The way they take care of you, they make you want to be part of The Magic." Someday, his dream will come true, and he'll proudly wear a Cast Member name badge, but, for now, you can find him in Atlanta, GA, planning his next trip to "The World", and blogging about the place "Where Dreams Come True" at allinwdw.com.