What does this land "Down Under" have in store for us in 2013?  Kingdom Magic Vacations' own Rick Howard had the answer to that question way back in 2012.
Rewind your clock and take a listen to last year's Australia-focused episode of the Travel with Rick video-cast.  When referring to that marketplace's Grilled Lamb Chop with Mint Pesto and Potato Crunchies, Rick described them as "nibble-to-the-bone good".  If that's not a glowing endorsement, then I don't know food or wine.
Check out the  Australia video from Travel with Rick at last year's Food and Wine Festival:
As I go about preparing my plan for "attacking" Epcot's International Food & Wine Festival, I reach out to a number of resources, but I've told Rick that his video-cast, in past years, has played the biggest role in the construction of my "menus".  Now that I have the honor of being included in Kingdom Magic Vacations' and Travel with Rick's efforts to bring Food & Wine to you before it even arrives, it's a whole new (and VERY fun) ballgame for me.
But, back to Australia.  I have to admit, I'm not a huge fan of lamb.  In spite of that, I did sample Australia's lamb chop last year.  Rick's right.  It IS outstanding.  And, it's back for an encore in 2013.  Way to go, Australia!
One of the things that pleases me most about Australia's offering this year is that they've kicked their shrimp up a notch.  For the past few years, we've seen a simple "Shrimp-on-the-Barbie".  However, in 2013, we get a Garlic Shrimp with Roasted Tomatoes, Lemon Myrtle (a lemon herb native to Australia), and Rapini (broccoli rabe).  An outstanding improvement, in my opinion!
Australia's upcoming menu is rounded out by Pavlova (Crispy Meringue Shell with Fresh Driscoll's Berries and Vanilla Custard) and several choices of wine:
Rosemount Estate Merlot
Rosemount Estate Pinot Grigio
Wolf Blass Gold Label Chardonnay
Penfolds Bin 8 Cabernet Shiraz
With the Pavlova, we should expect a crisp crust with a soft, light inside.  It seems to be a step up from the coconut-covered Lamington of the past few years.  However, it is the newly "jacked up" shrimp and the lamb chop's repeat engagement that highlights Australia's offering this festival season.
My Pre-Festival Grade?  I'm really optimistic.  Sight unseen and samples un-tasted, I'm going to give the Aussies an "A"!
---
Guest Author – Bob Sikon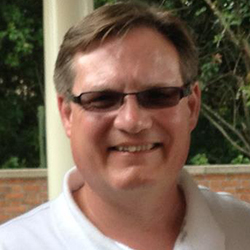 Bob Sikon is a Cast Member "Wanna-Be". He fell in love with Walt Disney World on his first visit to Mickey's Florida home in 1999, and it was all because of the Cast Members. In his words, "The way they take care of you, they make you want to be part of The Magic." Someday, his dream will come true, and he'll proudly wear a Cast Member name badge, but, for now, you can find him in Atlanta, GA, planning his next trip to "The World", and blogging about the place "Where Dreams Come True" at allinwdw.com.