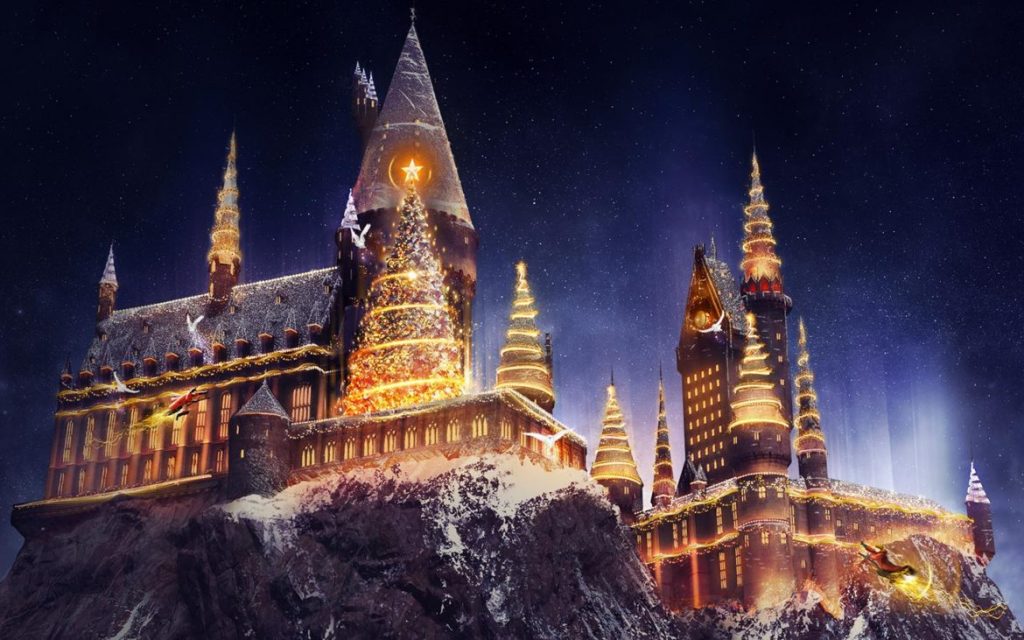 Since 2010, you've been able to step into The Wizarding World of Harry Potter at Universal Orlando Resort and become a part of the iconic moments from the books and films.
For the first time at Universal Orlando Resort, The Wizarding World of Harry Potter will transform for the most wonderful time of year – Christmas.
Christmas in The Wizarding World of Harry Potter
Festive garland décor, each with its own unique detail, will complement the shops and architecture. These fantastic textures will surround you as you wander the streets of both Hogsmeade and Diagon Alley.
You'll also be able to enjoy new holiday food, drink and entertainment throughout both Hogsmeade and Diagon Alley.
The Christmas celebration will crescendo nightly as a festive spell will be cast onto Hogwarts castle, cascading it in décor, candlelight and festive moments inspired by the films. Using the latest in mapped projection technology, Hogwarts Castle will transform itself into a yuletide display, gifting fans with an amazing, new view.
The holidays have always been a special time for Hogwarts students. And Universal is going to capture that same spirit, allowing you to experience The Wizarding World of Harry Potter like never before.
And that's not all.
This year, Universal is introducing the new Universal's Holiday Parade featuring Macy's, the global leader in balloon entertainment. You'll enjoy newly designed floats, festive balloons and your favorite Universal characters in Universal Studios Florida.
Santa Claus is going to have his hands full as the Minions bring merry and mayhem to the parade, along with Dreamworks characters from Madagascar and Shrek.
All of these holiday experiences will run daily starting Nov. 18, 2017 through Jan. 6, 2018.