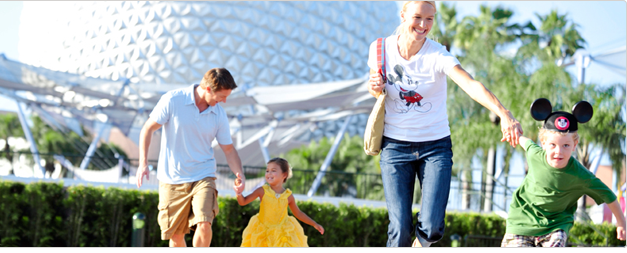 I am often asked by clients, "What vacation can me and my family take this year?".  For many of my clients as their children are getting a little older, they have visited Orlando or California numerous times, but they don't want to give up on going to the theme parks from some of their favorite Orlando or California destinations, they want just a little bit something different. Or maybe they want to take their family to see other parts of the world.   My answer is easy.  A land and sea package.
There are so many options! Some of the more popular Land and Sea packages include Walt Disney World, Disneyland or Universal and Sea World ending the journey on a world class ship sailing from popular ports such as Port Canaveral, Miami/Ft. Lauderdale and Los Angeles.

It takes a little coordination, but, that is why you work with a Kingdom Magic Travel Planner.  They can customize your vacation and handle all the details.   Cruises have set sailing dates, where your land portion can be customized to meet your vacation time frame and desired experience.  You can choose between, 3, 4, and 7 night sailings and sometimes cruise lines will have a few 5 night sailings.  Then add your land portion around those dates.
Typically, families like to visit the Theme Parks first then head out to end their vacation aboard the ship.  This way they can get a little relaxation before heading back to their hectic schedules.  Don't get me wrong, there is plenty to do on the ships.  There is relaxing by the pool, riding the Aqua Duck aboard the Disney Dream or Fantasy, walking the beaches of private islands such as Disney's Castaway Cay or Royal Caribbean's Cocco Cay, deck parties and so much more!

If visiting a theme park isn't your thing and you want to explore the world, no worries there are land and sea packages to cover that too!  Alaska, Europe, Asia just to name a few!  It is a great way to explore those destinations you have always wanted to see with a floating hotel room to take you there!  Imagine dreaming about seeing the wonders of Alaska and then having the opportunity to immerse yourself among the beauty for a few days.
The best part of putting together this type of package is that it includes what most families are looking for when planning their vacations; Fun, entertainment, food, somewhere to sleep, relaxation, excellent service and so much more!  Most of your vacation is paid in full prior to departure relieving the stress of a big bill when you return.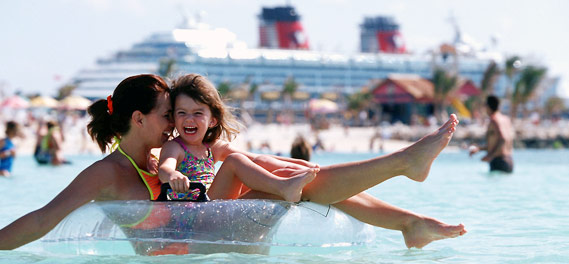 Adding a cruise to your vacation package will not disappoint!  And I can guarantee you will not want to come home!
Consult with your Kingdom Magic Travel Planner to begin planning your land and sea vacation soon!