We sense a disturbance in the Walt Disney World Force…it must be the return of Star Wars Weekends this May!  We have gathered together some of the new merchandise available..and we would love to know what you think of it!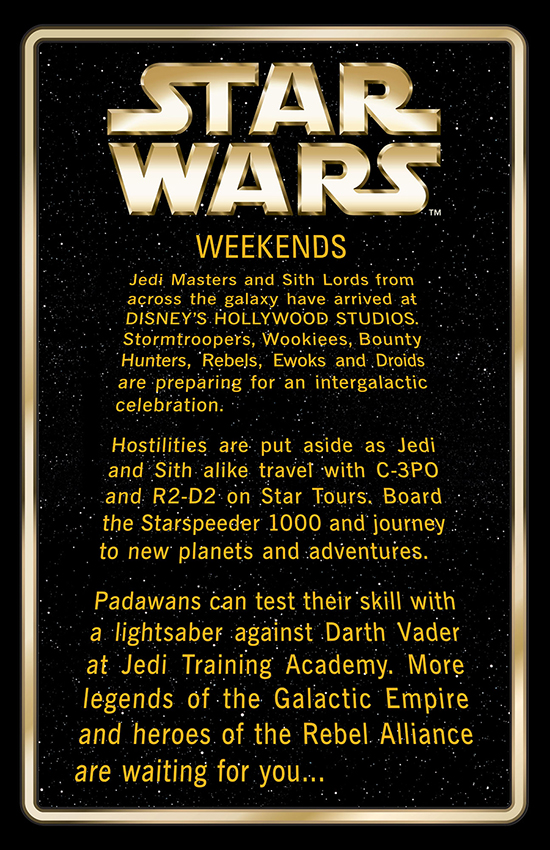 Here is a look at some new items with this year's logo coming to Disney's Hollywood Studios on May 17, 2013.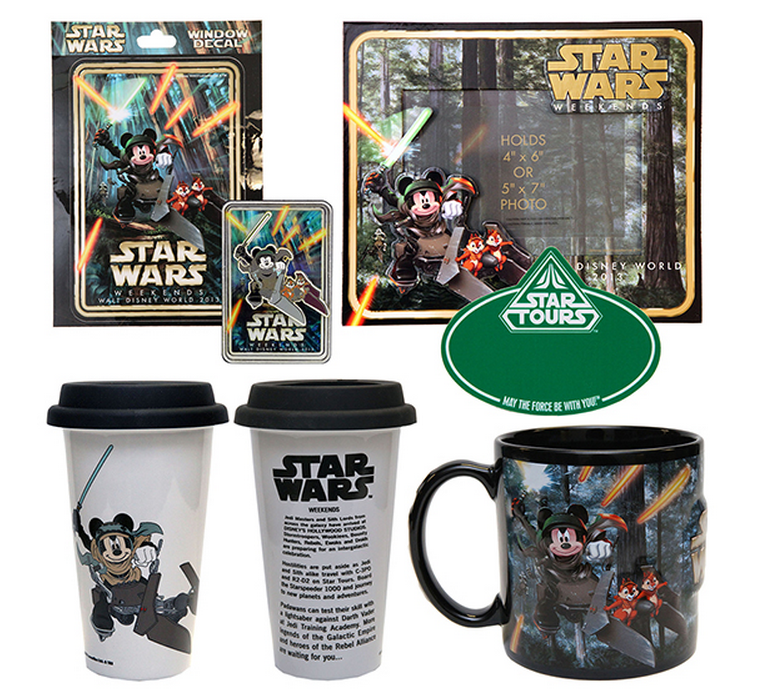 The logo is featured on numerous items including a Disney pin, a coffee mug, a photo frame and more. Disney Design Group also created a unique Star Wars Weekends "title crawl" image for merchandise, which is reminiscent of the opening title sequences from the Star Wars motion pictures.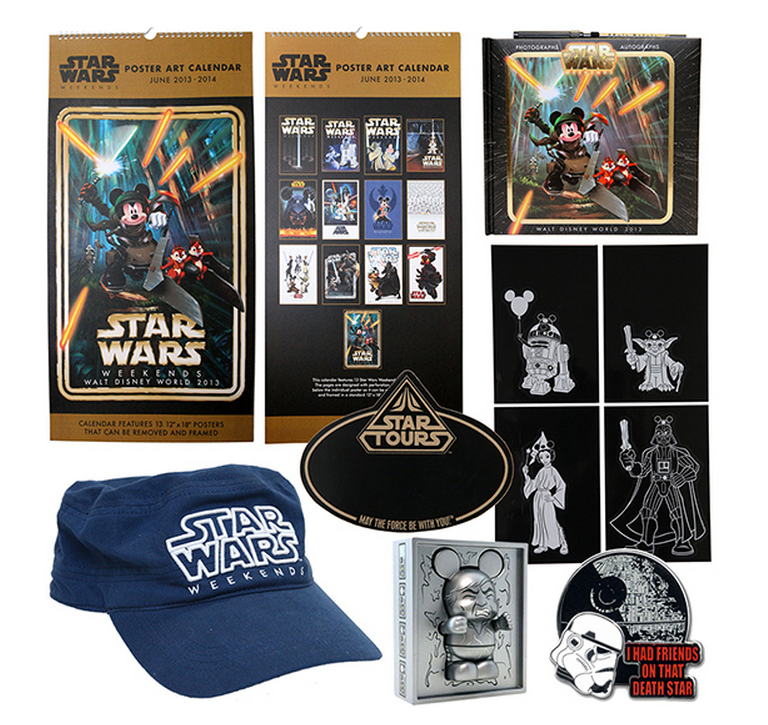 Disney is trying a few new things this year, like an over-sized calendar with 13 previous Star Wars Weekends posters. Each poster measures 12-inches by 18-inches, and can be removed from the calendar for framing. They are also introducing a deluxe autograph and photograph book. The popular Star Tours name tags using Aurebesh will be returning. This year, we will have a new black name tag for Annual Passholders only!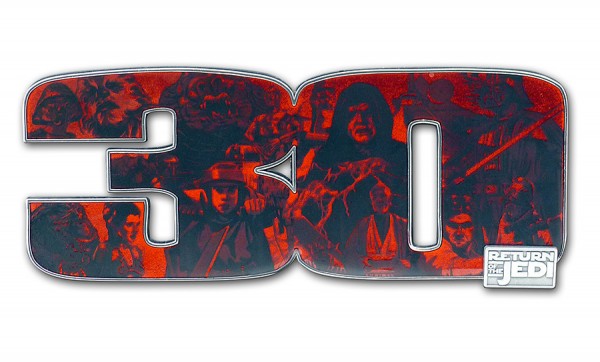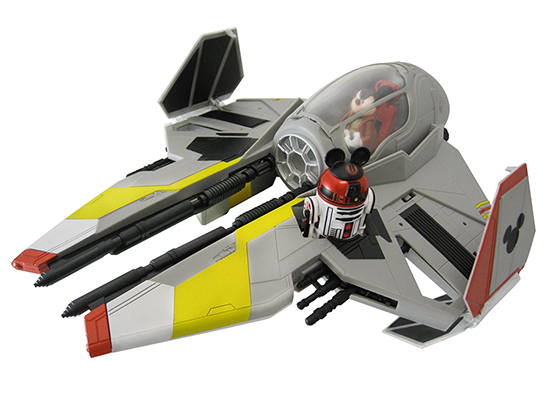 Also something to get excited about is new toys this year. Jedi Mickey's Starfighter is amazing! Disney will also have new Muppets action figures…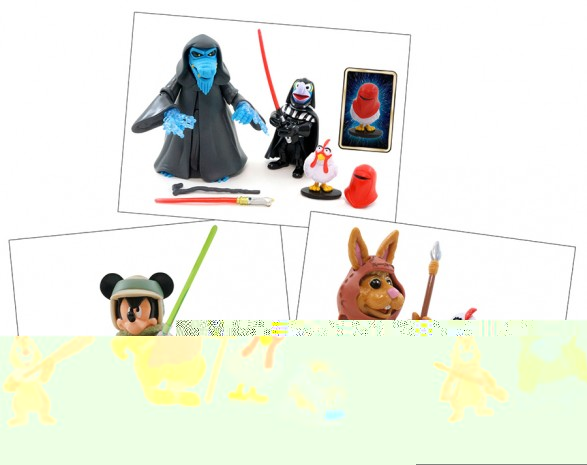 And new die-cast cars of Disney•Pixar "Cars" characters portraying Star Wars characters.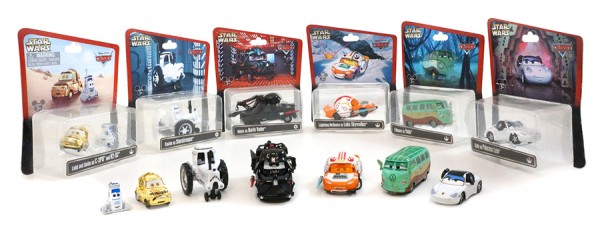 I think the over-sized Salacious B. Crumb latex character and the thermal detonator "hot potato" game are perfect for this year's theme.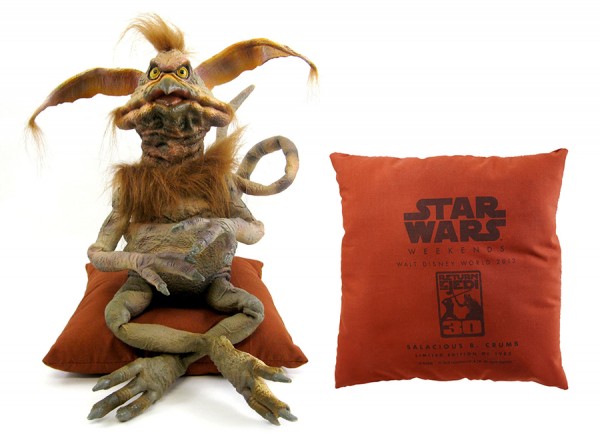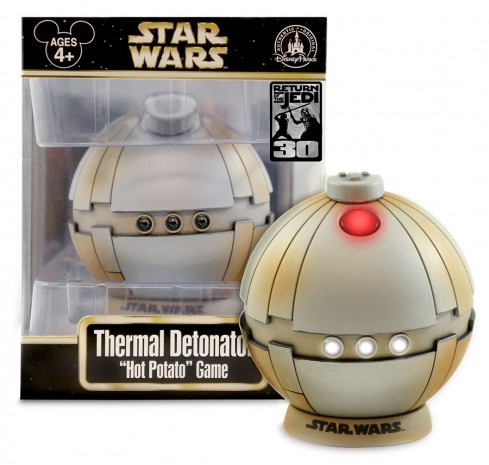 Finally, Disney new Vinylmations at this year's event including a limited release mystery series; a Vinylmation, Jr. series with droids; and two limited edition figures – a removable, 3-inch figure of Han Solo in Carbonite, and a 9-inch Jabba the Hutt figure with a 1.5-inch Salacious B. Crumb figure.