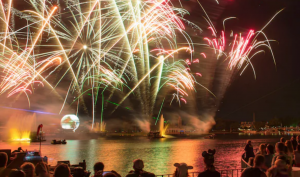 2019 is going to be a very big year for Walt Disney World! There are many new and exciting attractions and experiences coming to the park THIS YEAR! One of the new changes that we can look forward to seeing later this year is the brand-new Epcot night-time spectacular! I personally am so excited to see what this new show will bring to Epcot. However, the bitter-sweet part about this is that the well-loved current Epcot show, IllumiNation: Reflection of Earth will be ending later this year to make way for the new replacement show. I will be sad to see IllumiNations leave, I have many memories watching this show and singing along to it's amazing soundtrack after a fun-filled day in Epcot!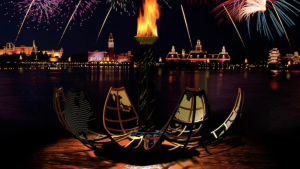 I am definitely going to be sure to catch IllumiNations as often as I can in these next few months before it is gone. IllumiNation: Reflection of Earth will be ending its run before the end of this summer of 2019 to make way for Epcot's new night-time spectacular. If you also want to catch IllumiNations before it leaves the park later this year then you are in luck because Disney has announced a great new dining package that will give you the chance to enjoy a great meal and take in the show from an incredible vantage point!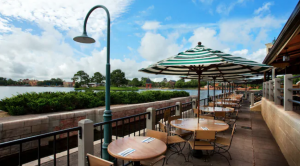 This new dining package is offered at The Rose & Crown Pub and Dining Room located in Epcot's United Kingdom Pavilion. The package will include a meal with seating on The Rose & Crown Pub's patio! From the patio of this restaurant you will enjoy a fantastic view of IllumiNations! The perspective of the show that you get from this location is breathtaking! You are so close to the lagoon and can feel like you are immersed in the show! Another pro to getting this special reserved seating is not having to wait hours to get a perfect view anywhere else in the park. IllumiNations is a very popular show and crowds are sure to be even larger these next few month as it is the last few presentation of the show. Many guests will plan to get an up-close spot hours before the show begins. Due to this you may have a hard time finding an unobstructed viewing area to watch the show. You can choose to wait far in advance for that perfect fireworks spot but everyone knows your time on vacation is so valuable that's why a package like this is a wonderful option to help you make the most of your time in the park!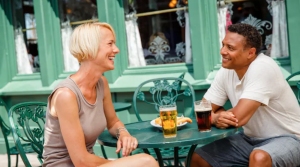 This dining package includes a prix fixe menu which features Rose & Crown favorites AND unlimited alcoholic beverages (for guests 21 and over) as well as a wide selection of non-alcoholic beverages! The meal offerings for the IllumiNations Dining Package features your choice of a Scotch Egg or the United Kingdom Cheese Platter as your starter.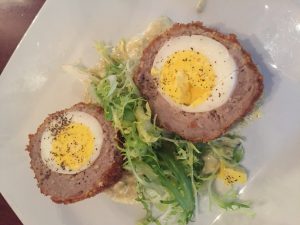 For your entrée, your choices include Rose & Crown's signature Fish and Chips, Corned Beef and Cabbage, Pan-roasted Scottish Salmon, or Bangers and Mash. For dessert, you will enjoy a Pudding Platter Trio featuring Sticky Toffee Pudding, English Trifle, and Chocolate Nougat Bar.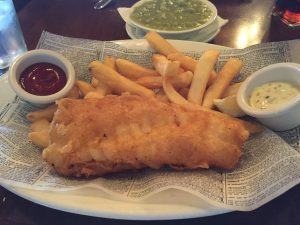 As always Disney has thought of everyone in the party! Kids can get their own prix fixe package. This kid's meal will offer soup or salad with their choice of Cheese and Turkey Flatbread, Turkey Meatball Pasta, Cheesy Pasta, or Fish and Chips as well as either Fruit Salad or Trifle for dessert.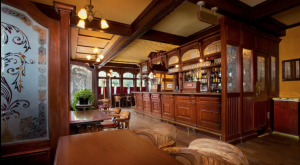 Bookings will open on January 17th for reservations starting on January 18th. The price is $85 for adults and $35 for children (tax and gratuity included). I am so excited about this new offering and definitely want to check this experience out for myself! As I mentioned before this is a great way to guarantee you will get an incredible view of IllumiNations: Reflections of Earth so that you can see it to its fullest before the replacement show comes later this year.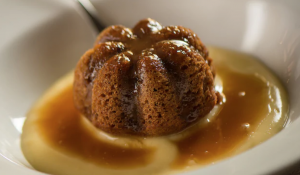 Contact your Kingdom Magic Vacations Travel Planner today to plan your next visit to the Walt Disney World Resort or to any destination you are dreaming of traveling next!