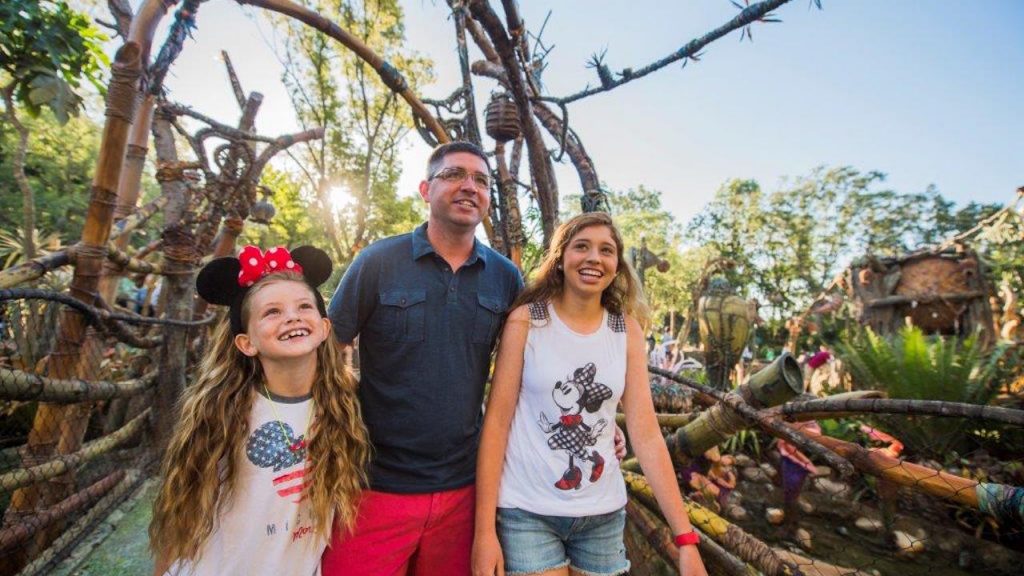 A whole new land … and a new opportunity for tweens!
We wanted to share some of the amazing experiences for your tweens in the all-new Pandora – The World of Avatar at Disney's Animal Kingdom.
Here's our list of the top nine things we think your tweens will enjoy!
1. Stroll Through the Land –  And if you or your tweens haven't seen the movie, you'll still love the land.
2. Ride the Na'vi River Journey – We truly believe this incredible trip through the bioluminescent forest will set the stage for her entire day.
3. Stop at the Colors of Mo'ara Face-Painting Kiosk – After spying the Na'vi in the bioluminescent forest during the Na'vi River Journey attraction, they will be ready for a transformation themselves!
4. Nibble on a Cheeseburger Pod – Satu'li Canteen is unlike any other Walt Disney World Resort eatery and I just know she will adore the cheeseburger pods on the new menu. They're unusual, yet familiar too.
5. Sip on a Night Blossom – Pongu Pongu specialty kiosk offers a variety of cool and refreshing drinks. The non-alcoholic Night Blossom is filled with fruity flavors — the perfect frou frou treat for my daughter.
6. Cuddle a Direhorse – Add an adorably blue Baby direhorse or hexapede to cuddle to be a perfect addition to your tweens collection.
7. Selfies at the Overlook – Tweens love to take selfies! The overlook area of Pandora provides the perfect selfie backdrop, with its lush and colorful plants and spectacular views of the waterfall and floating mountains.
8. Soar on the Back of a Banshee – The most thrilling attraction for last, as the Avatar Flight of Passage ride is truly like no other. While it's thrilling, in every way, you'll be eager to see if they find it as beautiful as all the people who've been brought to tears by it!
9. Return to Pandora at Night – A day in Pandora will make you hungry for dinner. Just across the bridge from Pandora is Tiffins. This signature restaurant is the perfect place to enjoy a delicious dinner before returning to Pandora to see it glow with bioluminescence.