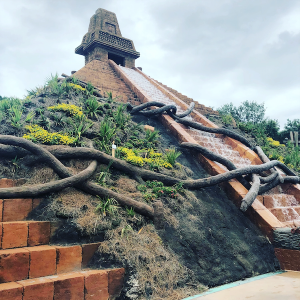 When you are planning your next Walt Disney World vacation and are looking for a resort, you should consider the newly reimagined Disney's Coronado Springs Resort.  This resort is architecturally stunning.  It is truly an oasis set on the shore of Lago Dorado.  This resort celebrates the Spanish history of artists, writers and architects.  The resort is themed with classic Spanish influences along with Disney touches and modern comforts for your relaxation and enjoyment.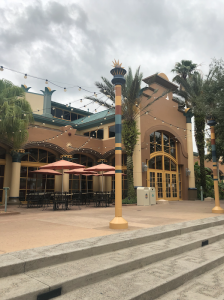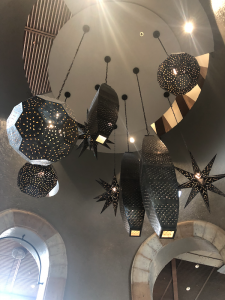 You will be impressed as soon as you walk into the resorts grand 2-story lobby which is decorated with rows of hanging lanterns which gives a subtle lighting on the beautiful Spanish tiling.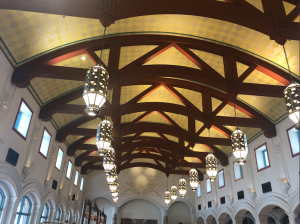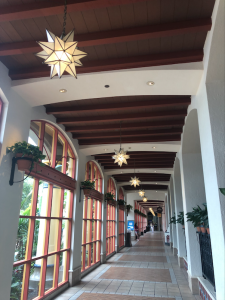 Outside you will find a hub of activity.  Here you will find Three Bridges Bar & Grill which is opening soon, a lakefront restaurant with wonderful cuisine and an inviting atmosphere featuring a stone hearth at the central bar and a glowing fire pit for the evenings where you can sit back and enjoy a refreshing beverage.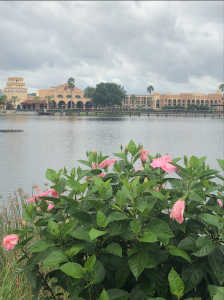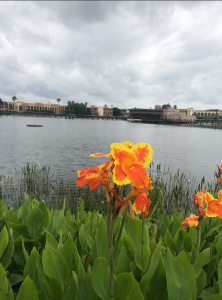 If you love pool time then this is the resort for you.  The aquatic area is built around a 50-foot replica of a Mayan pyramid.  The water steams down the steps of the stone structure into the Lost City of Ciola pool.  The water slide here is quite impressive, kids and kids at heart will love it.  You'll also want to check out the hot tub which is the largest at a Walt Disney World resort.  Other activities in this area include a playground for the kids, Ping Pong tables, a fun arcade, volleyball court and pool bar!  If all the walking around Walt Disney World is not enough activity for you then head over to the resort Fitness Center which is open 24-hours and has a range of spa and beauty services.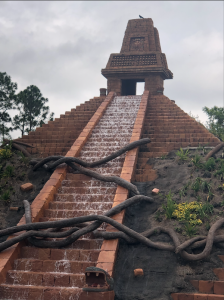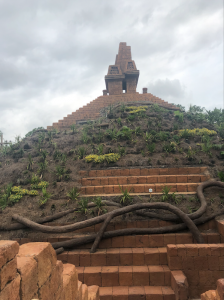 The Grand Destino Tower will be open this summer so you can be among the first to enjoy these new rooms.  Atop this 15-story tower will be a restaurant, Toledo will serve up tapas, steak and seafood.  To compliment your meal you can choose from a wide selection of wines from Spain and California.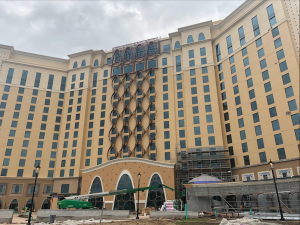 In the main building of the Coronado Springs Resort you will find many food options.  Maya Grill is an upscale Tex-Mex eatery and steakhouse.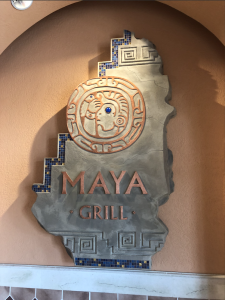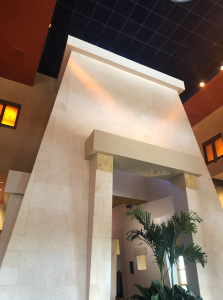 El Mercado de Coronado is a counter service/food court area serving up breakfast, lunch and dinner and a great place to pick up a late night snack on your way back to your room after a day at the parks.  Café Rix is the spot to grab pastries, cakes, gelatos, gourmet coffee and smoothies.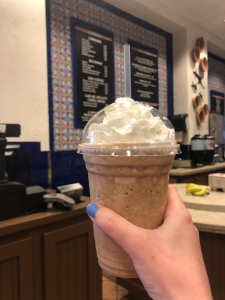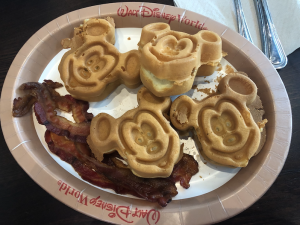 Right off the lobby you will find Panchito's Gifts and Sundries filled with souvenirs, native crafts and much more.  A great place to shop for a special item to take home or to pick up something that you might have forgot to pack.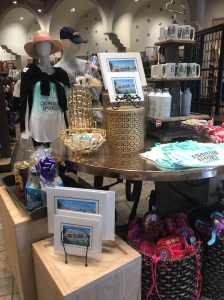 This resort has everything you could want in a great Disney Resort.  Contact your Kingdom Magic Vacations travel planner to plan your next Walt Disney World vacation.