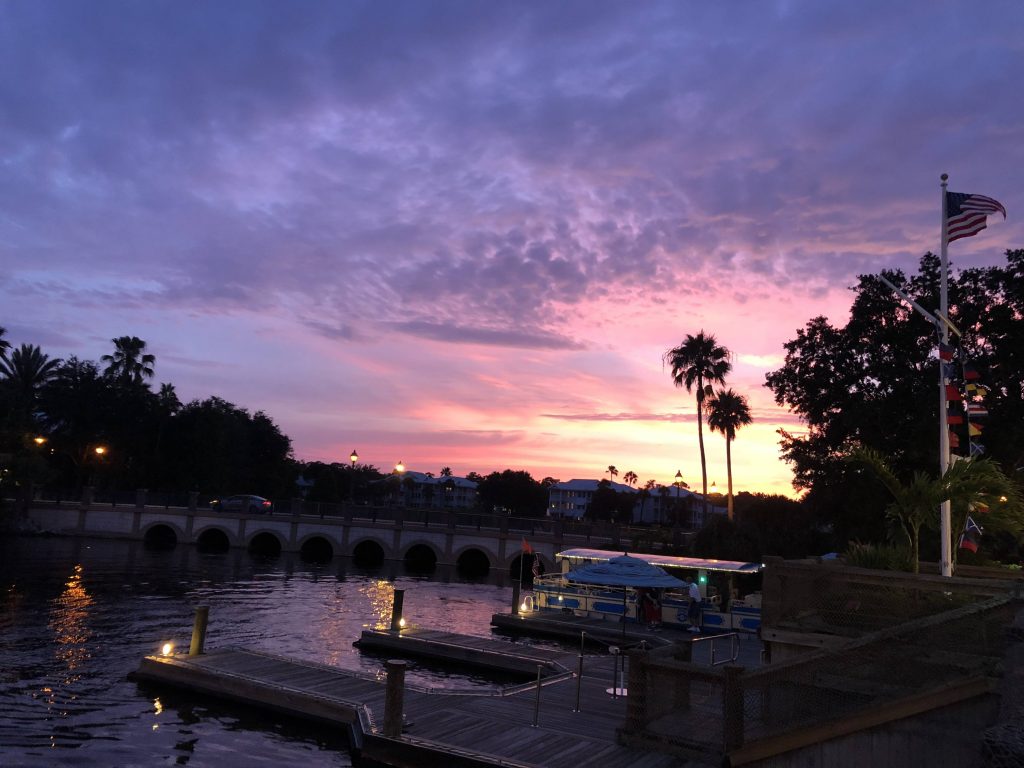 "Life is a journey, not a destination." Ralph Waldo Emerson
On the last night of my family's recent vacation, I snapped this picture from the Turtle Walk at Disney's Old Key West Resort. The Turtle Walk is typically busy—people checking in and out, looking for a cocktail (the Gurgling Suitcase), or experiencing the activities available at the resort. On our last night, the sun was setting as we headed back to our room, resulting in this beautiful scene. I was struck by the beauty of the destination at that moment, but the memories of the journey are what will stick with me. Regardless of where we go on our travels, the process of travel and the moments along the way are what remain.
What destinations do you want to be part of your journey? We would love to talk with you about your bucket list, your favorite places or anywhere that interests you. We know that life is about the moments and the connection of all the destinations along the way. How can we help make those moments and the greater life-long journey more special? Let us start working with you today.