Have you ever considered running the 5K races together with your family?  It's a great way to get in shape, promote a healthy lifestyle and bond as a family.  Read on to find out how this family prepared. – Kingdom Magic Vacations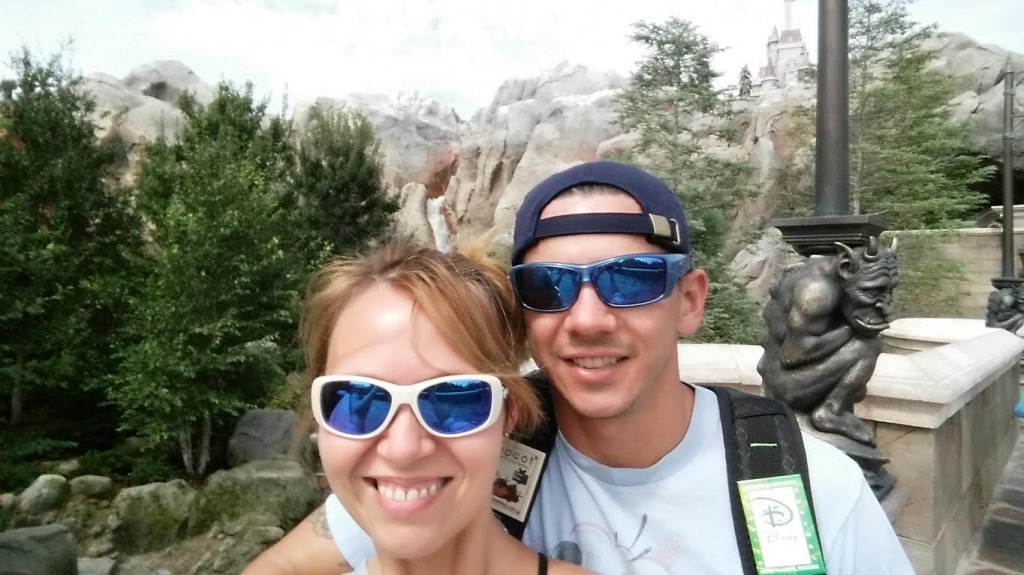 Walt Disney World and fitness are not two things that are usually associated with each other.  A few years ago my family and I were living the average life; working, hanging out and planning trips to Walt Disney World. This was not the healthiest of lifestyles, although fun and relaxing.
One day I realized I was overweight and it would only continue to go down that path unless I made changes and the commitment to those changes started.  I thought, how can I make these changes and still enjoy the lifestyle I am living? My wife and I set a goal to complete a half marathon and that it would be at Disney World during the world famous Epcot Food and Wine Festival. We love to eat, so what better way to reward completing our goal than by tasting our way around the world!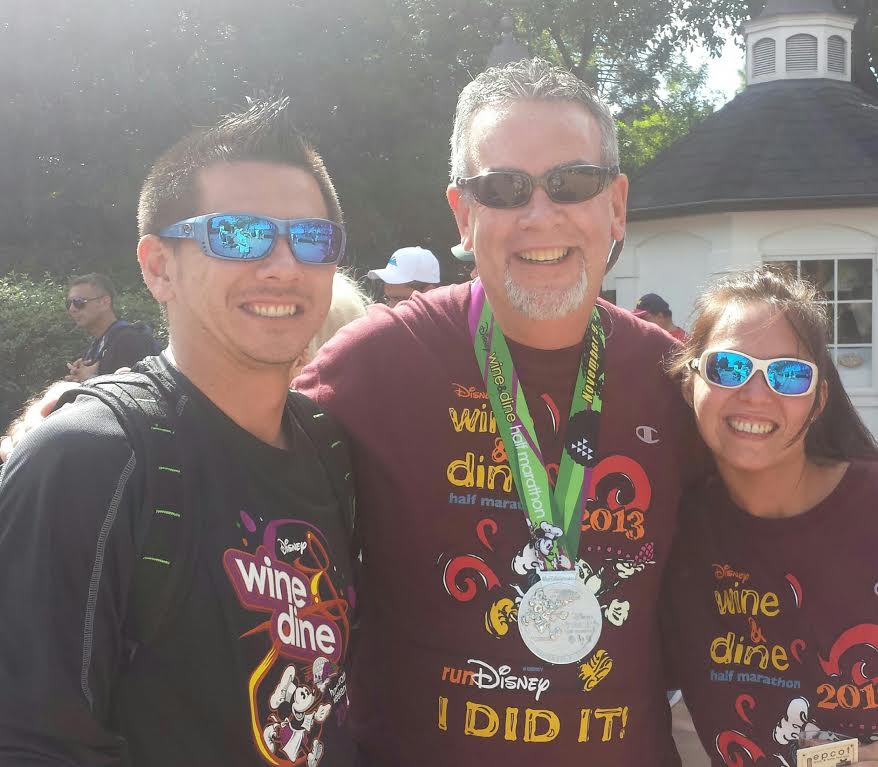 After completing this achievement I learned a lot about a running community I never knew existed, and found ways to live a healthier lifestyle, while still enjoying everything I was in the past. We knew that we needed to pass on this new gained knowledge to the rest of our family!
Fast forward to the opening day of registration for the Tower of Terror 10 miler.  We decided to turn it into family affair by encouraging our 8-year-old daughter to participate in the Happy Haunted 5K. We wanted to stress the importance of trying to live healthy and happy, and she was all in. I guess for adults we say "Will run for wine" for kids maybe its "Will run for Mickey" ?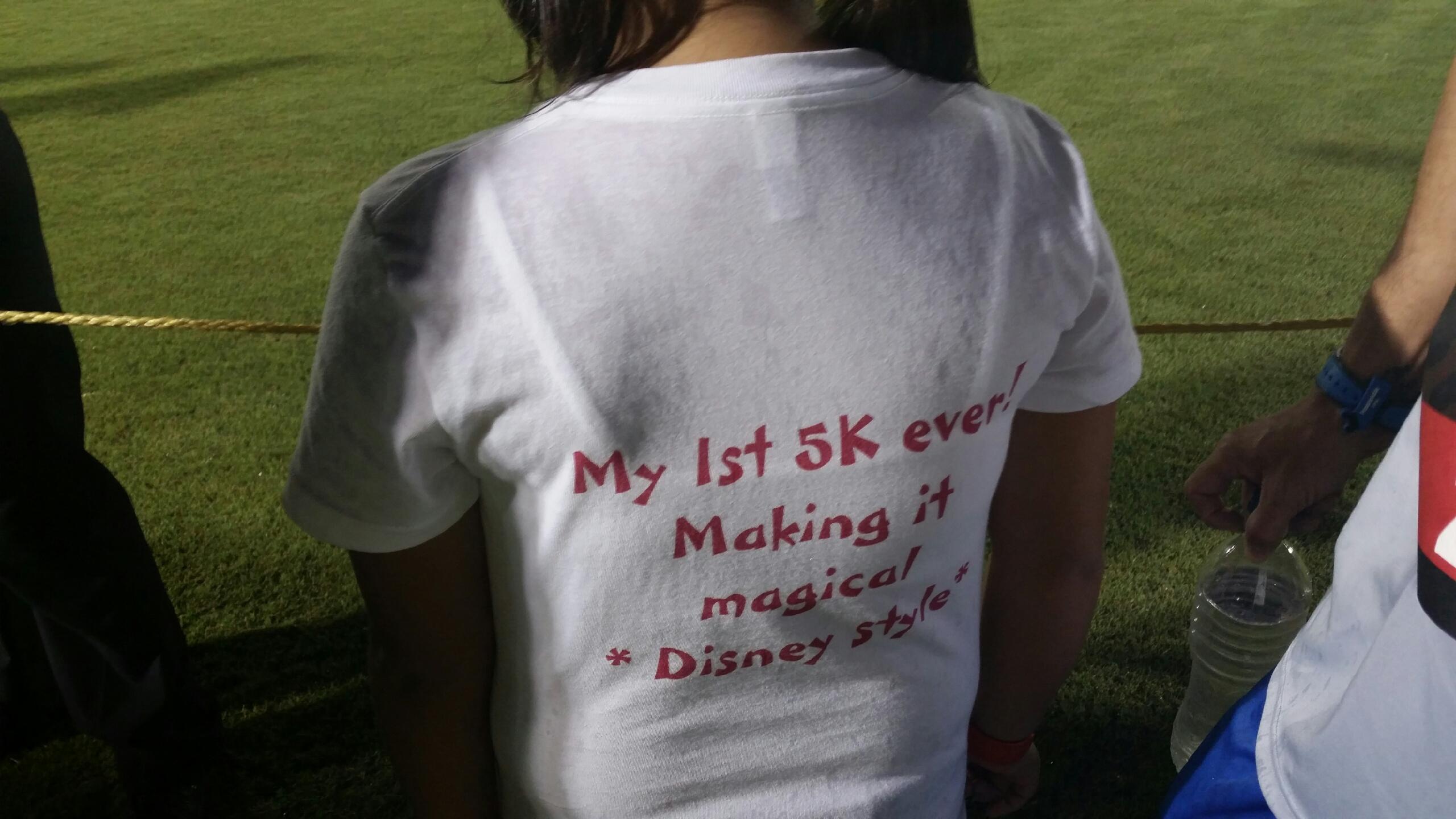 She spent parts of her summer vacation training for her very first 5; not to mention the days of walking the parks after the race. My wife and she would train together, using it as a way of counting down the days until the trip.
runDisney sends periodic emails to keep you informed and little tips and tricks for your event. When we would get emails or new information about the weekend's events she would be filled in. The excitement would continue to build every day that vacation came closer.
Usually when you are around the one month left mark you will get the official race program with lots of info in it about park hours for the weekend, activities, and such. Then about a week or two later you will get your bib number and waivers to print out. For my wife, daughter, and I the excitement got real! We would all be doing the 5K, but I would be doing the 10 miler by myself.
Saturday was an early wake up call for the three of us. It's not as early as the longer races, but for vacation, 4:30AM comes really fast; followed catching the bus by 5:30AM for a 7:30AM start. The weather was good, a little rain, but temperature was not bad at all. Pre-race entertainment consisted of radio show hosts John Boy and Billy telling jokes, followed by a DJ. The highlight was the Headless Horseman appearance to give us race warnings, telling us to stay on the trail.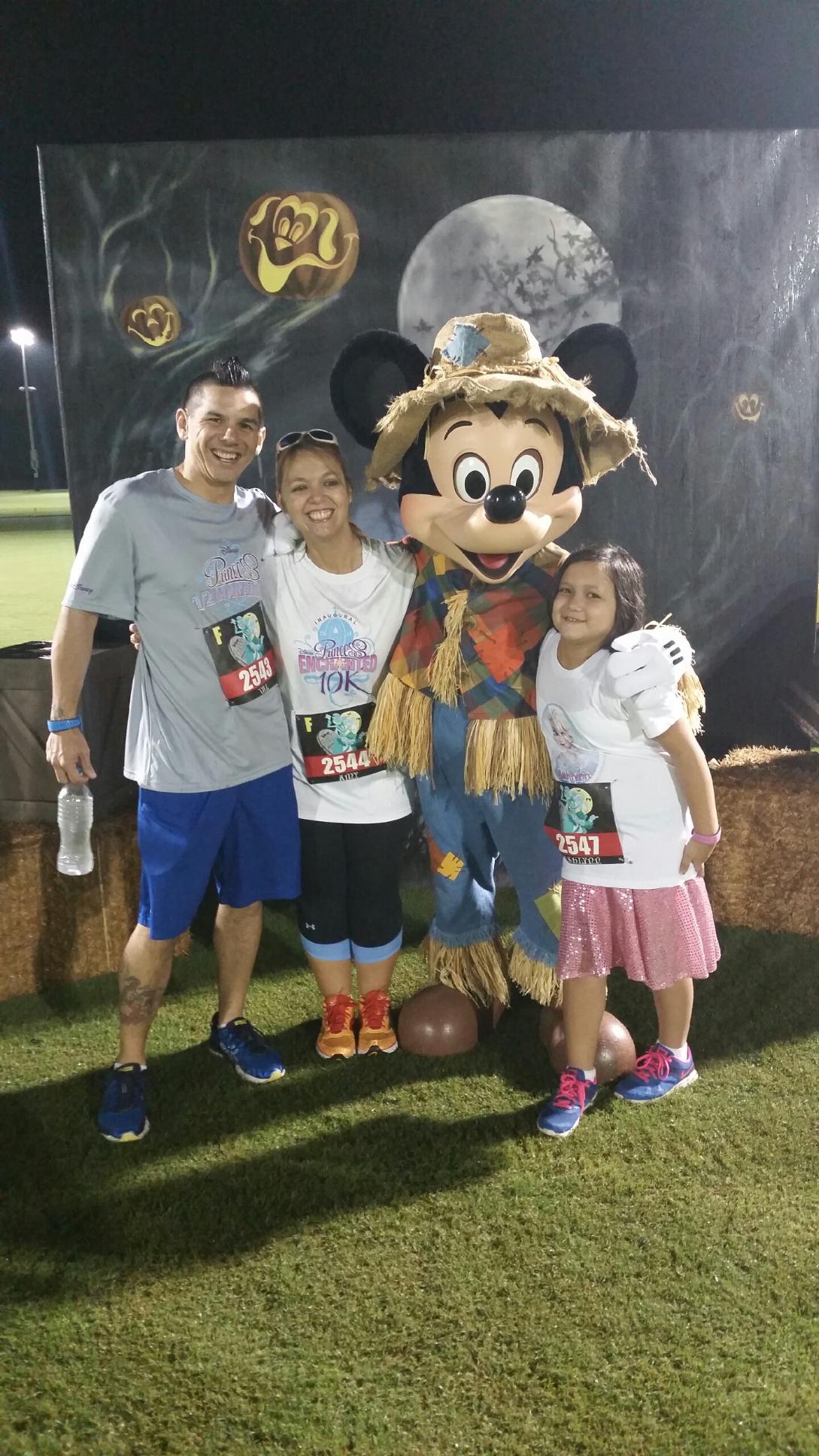 Between myself and my wife coaching our 8-year-old through her first 5K was fun! It was filled with "I'm tired, my feet hurt", but then she would take off runnning. She loved the encouragement from other runners. Disney events are always filled with such nice people and there are a bunch of them! The course being a trail  with a lot of rain before our arrival the ground was still a bit saturated and had a few mud holes, but still in very good condition. My only complaint would be the course can be very narrow at a lot of places and to trying to get out of the way of runners was not very easy because of all the surrounding trees.
A few character stops were along the way. We skipped all of them pretty much because my daughter didn't want to stop. Brer Fox, Big Bad Wolf, the Evil Queen from Snow White, The Haunted Mansion grave diggers and Zombie athletes were along the course.  Once we finished she realized that all her nervousness and worries about it being to hard for her just vanished and she was filled with the excitement of accomplishment! She enjoyed walking around getting the congratulations and telling people she completed her first 5k ever and showing her medallion off. After that it was relaxation time and snacking for me.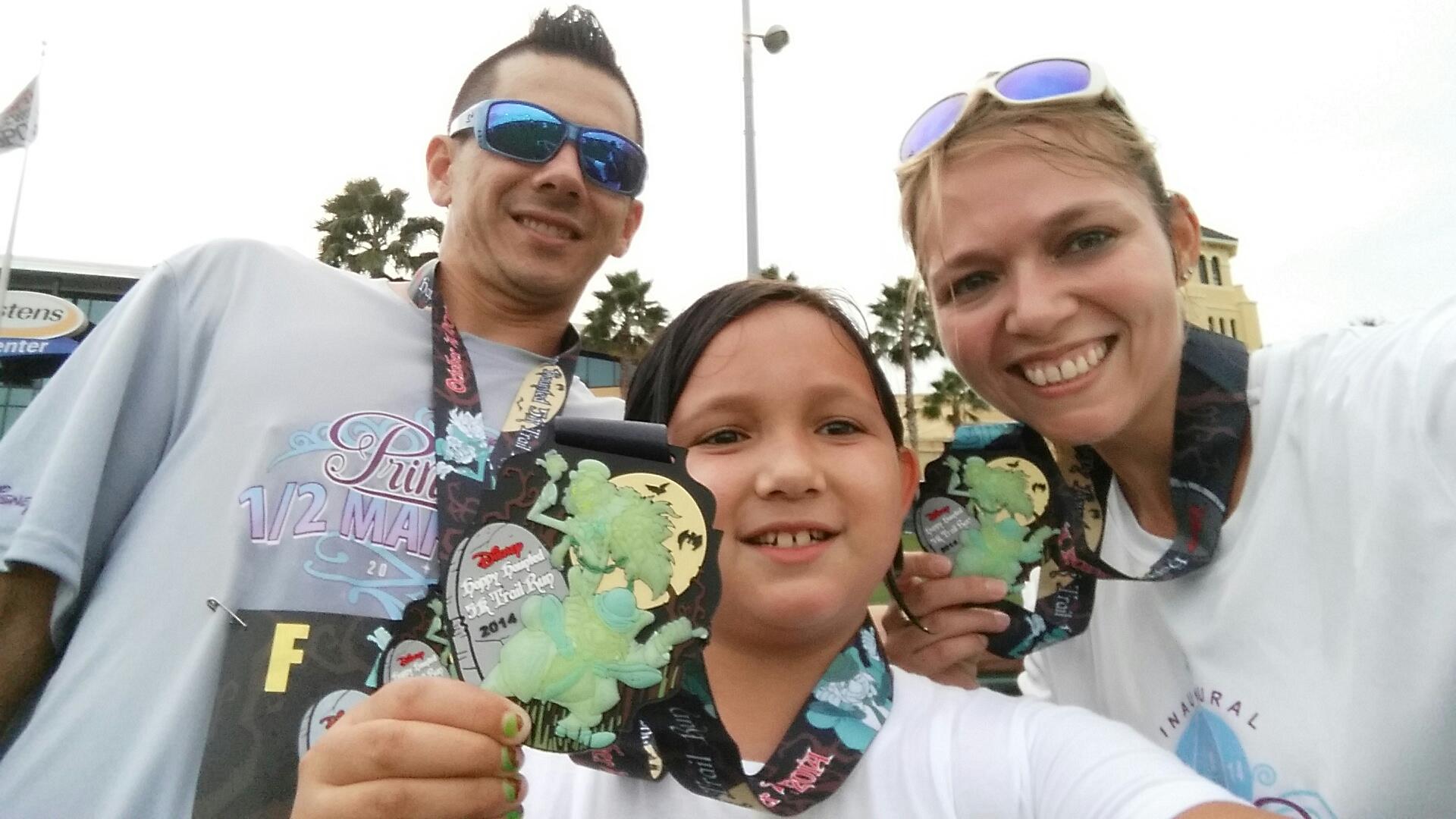 ---
Guest Blogger: Val Carillion
About 3 years ago I decided I needed to change my lifestyle and decided running was an easy, affordable choice. I set my first goal of running in a half marathon deciding The Wine and Dine Half Marathon would be it. Training for it went well because I gave myself almost a year to train for it; completing a 15K and a Half before my goal race. Since I started running I have completed a local race called the Pensacola Double Bridge Run twice (15k), Gulf Coast Half Marathon (twice), Wine and Dine Half, Glass Slipper Challenge, and now the Tower of Terror 10-miler. Through this whole process I started doing crossfit to balance out my overall fitness and would like to try the Dopey challenge when I go all  "Dopey" with my fitness goals.
Stay tuned for this runner's Tower of Terror 10-Miler Recap!