It's official: March 21 is National French Bread Day, a perfect excuse for you to head to Les Halles Boulangerie & Patisserie at the France Pavilion at Epcot.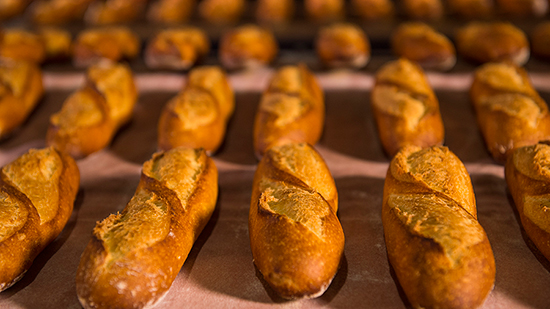 We'll start with the iconic baguette, baked fresh daily – it's fun to watch bakers at work in the onstage kitchen. The long, thin loaves have that perfect, golden crust that cracks when you tear off a bite, with a soft, chewy inside. Because baguettes are just wheat flour, water, yeast and salt and take more than 48 hours to make from start to finish, they're baked fresh every single day, all day long.
You can also find that fresh baked bread at the adjacent Chefs de France and Monsieur Paul.