We all make new year's resolutions at the beginning of a brand-new year! This is a great time to set goals and make plans to achieve them! However, at the same time Universal Orlando also wants to remind everyone that it is important to go ahead and treat yourself throughout this new year! What better way to start treating yourself than with a vacation to the Universal Orlando Resort! Here are all the ways that you can indulge during your stay!
Spend more time on what matters – RIDES!
This resolution is one many of us make referring to spending more time with our family, with our hobbies, with our pets. That is wonderful but Universal also encourages all of us to all spend more time on rides! What a great way to have some fun this year!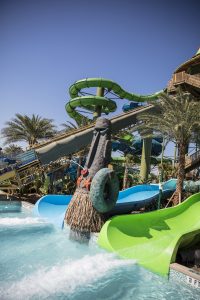 Eat Healthy – Give yourself a cheat day!
Many of us also make resolutions to eat healthy. As we work on our progress throughout this year let us also reward ourselves with a treat every now and then! Vacation is the perfect time to do just that. We recommend milkshakes from the Toothsome Chocolate Emporium & Savory Feast Kitchen!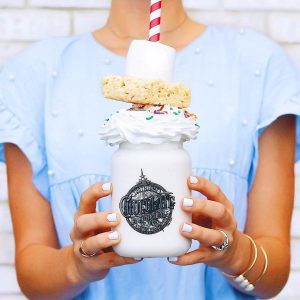 More Relaxation – Less Exercise
Committing to our health is a great thing to do at the start of the year. Once again, a good balance is key! Take a day off from the gym and relax! Vacation is the perfect time to do just that! Lounge poolside at your Universal hotel and take in the sun!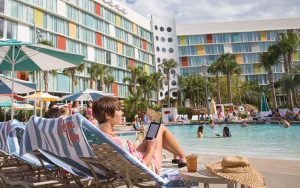 Plan out a budget… to buy Universal goodies!
Another New Year's resolution is to budget. But remember you deserve to treat yourself! Buy some truly special items to remember your vacation! And indulge in those silly must-haves, the funny hats you may only wear once, the light up cup you might end up donating one day… it's all about the memories you make!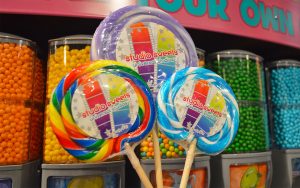 Read More… Menus
Reading more is a hobby all of us would like to pick up. Well how about this, read more menus at one of the many incredible Universal restaurants! Throughout the parks, hotels and CityWalk there are eateries for every taste bud you have!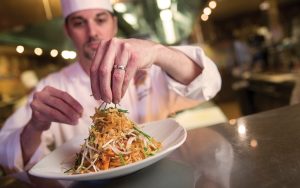 Face your fears… at Halloween Horror Nights
How about facing your fears by braving Universal Orlando's premier event, Halloween Horror Nights! Come fall this scary special event is the perfect way to practice your fear facing skills!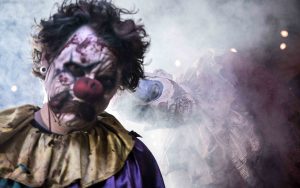 So, this year go ahead and treat yourself to a Universal Orlando Vacation! Your Kingdom Magic Vacations Travel Planner is always ready to help you create the perfect vacation package!