Disney's Animal Kingdom played host to the first of 10 Harambe Nights special events, and it was incredible! From the mouthwatering menu and that super addictive Lion Chow to DJ Khalifa and the Harambe Nights Band, with so many wonderful parts of the evening it could be difficult to pick a favorite. The crown jewel of the evening was the performance of "The Lion King – Concert in the Wild."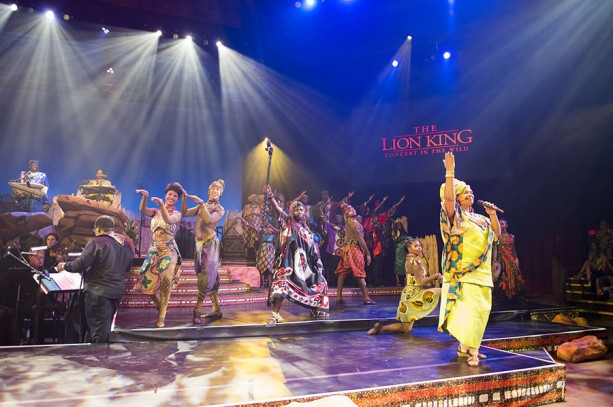 This 55-minute retelling of "The Lion King" story is like nothing guests have experienced before. Animated sequences on screens in the theater ebb and flow seamlessly with music, dance, and spoken word, all performed in the spirit and style of African cultural traditions. In one moment, a classic scene from the film plays out to a live underscore provided by a 25-piece orchestra.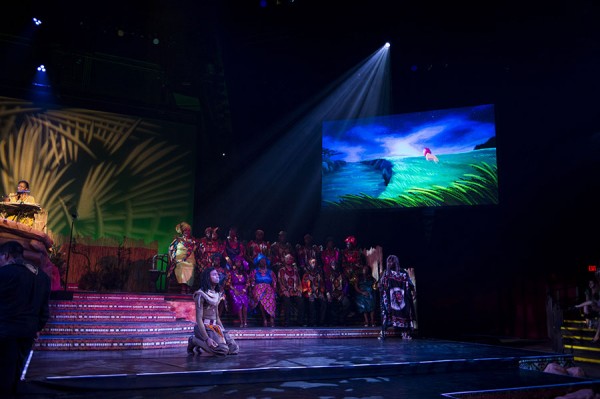 In another, a 16-voice choir of Harambe villagers steps up to sing as spirit dancers gracefully assume the roles of animals and other characters to help carry the tale forward. And it doesn't get any more authentic than when Sangoma, the mystic shaman, commands the stage speaking in his native African tongue.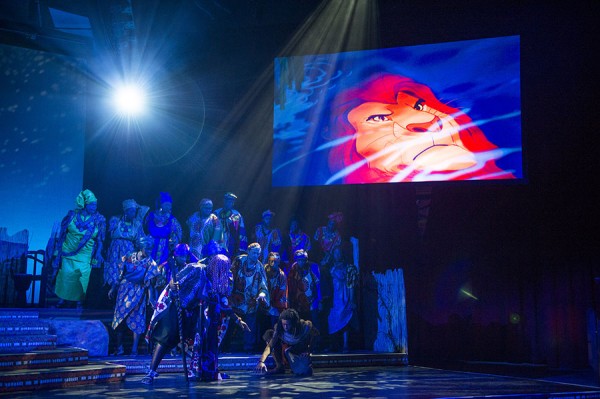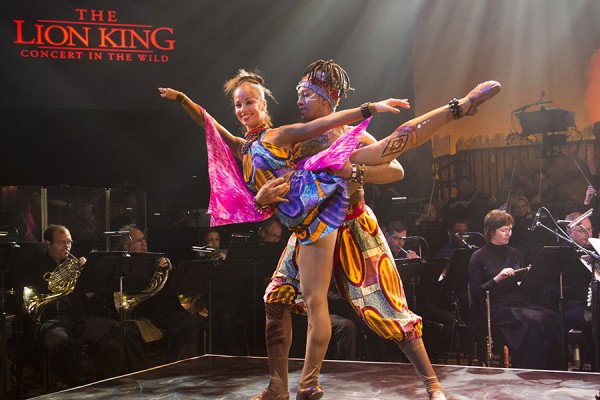 Harambe Nights continues every Saturday evening through August 9, 2014, from 7 p.m. – 10:30 p.m. Each night, a celebrity narrator joins the villagers of Harambe for their performance of "The Lion King – Concert in the Wild." The lineup of guest narrators features acclaimed and award-winning actors and actresses from film, TV, and Broadway, each bringing their own passion for "The Lion King" story. Scheduled to appear*:
June 14 – Avery Brooks: "Star Trek: Deep Space Nine," "American History X"
June 21 – Montego Glover: "The Following," "Memphis"
June 28 – David Alan Grier: "Porgy & Bess," "In Living Color"
July 5 – Michael Beach: "ER," "Third Watch," "Sons of Anarchy"
July 12 – Harry Lennix: "The Blacklist," "The Five Heartbeats"
July 19 – Joe Morton: "Scandal," "American Gangster," "The Good Wife"
July 26 – Alfre Woodard: "Desperate Housewives," "Miss Evers Boys"
August 2 – Brian Stokes Mitchell: "Ragtime," "Trapper John, M.D.," "Glee"
August 9 – Patina Miller: "Pippin," "The Hunger Games: Mockingjay – Part 1"
(*Entertainment subject to change)
A limited number of tickets is still available for each of the remaining nights. Tickets are $119 for adults, $79 for ages 3-9, plus tax, and include parking, a Welcome Reception, "The Lion King – Concert in the Wild," two hours of additional live entertainment during the Harambe Nights Street Party, and abundant food and drinks throughout the evening.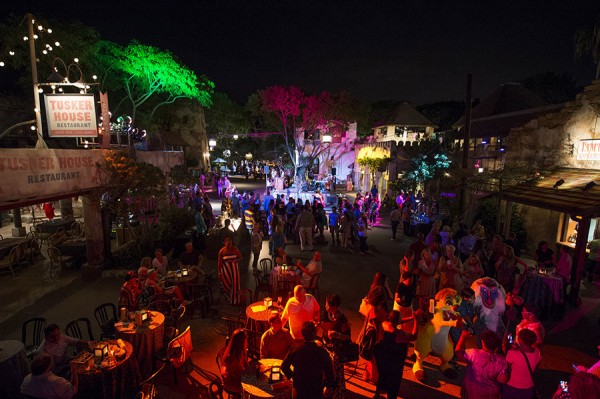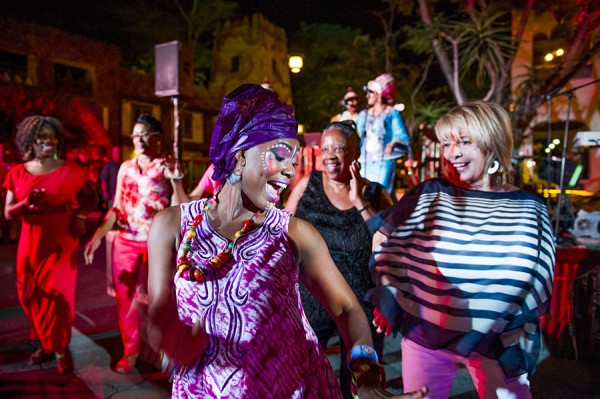 For tickets, make sure you contact your Kingdom Magic Vacations Travel Planner.
---