Humans, heed this warning. Megatron and his Decepticons are mobilizing for an attack that would decimate this planet. Only you can save mankind.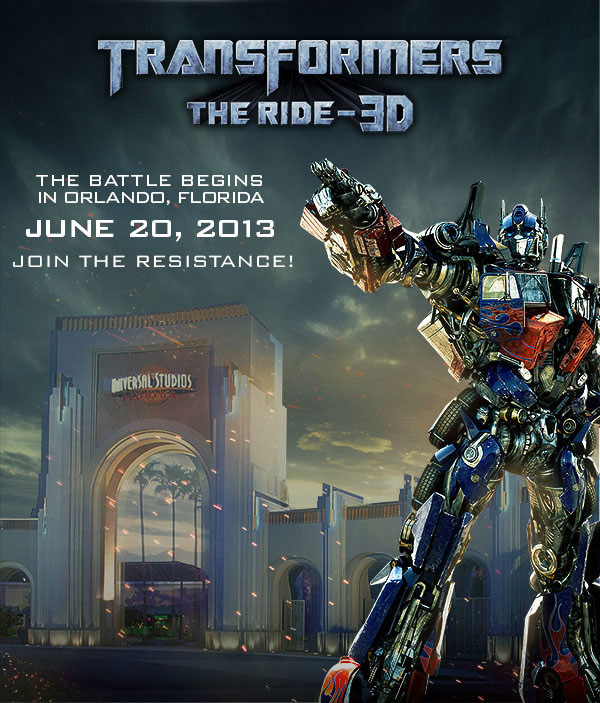 Earlier this week in Downtown Orlando, the Autobot and Decepticon war spilled out onto the streets.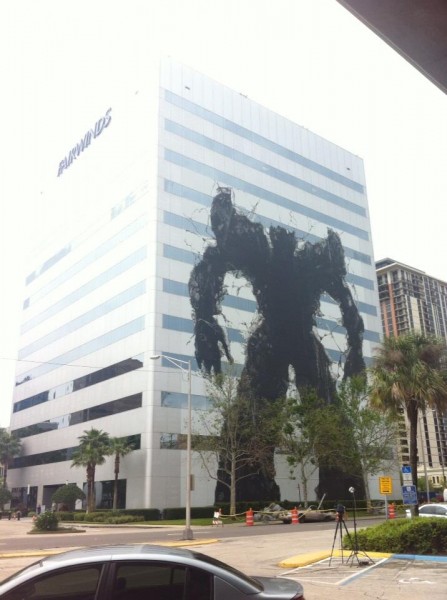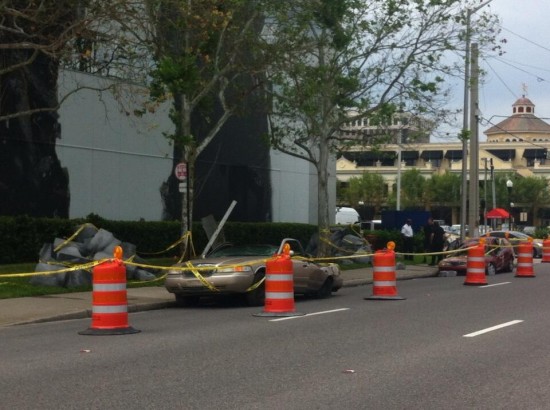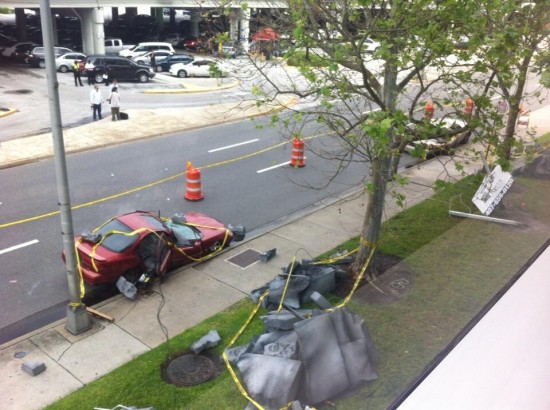 The "faux" destruction in Downtown Orlando is a creation of Universal Orlando promoting their upcoming attraction, Transformers: The Ride-3D.
The giant silhouette is already visible from throughout the area, as far as I-4. An up-close view of the excitement can be seen at 135 W Central Blvd, though stationed N.E.S.T. agents are apparently keeping tight lipped what what events unfolded there.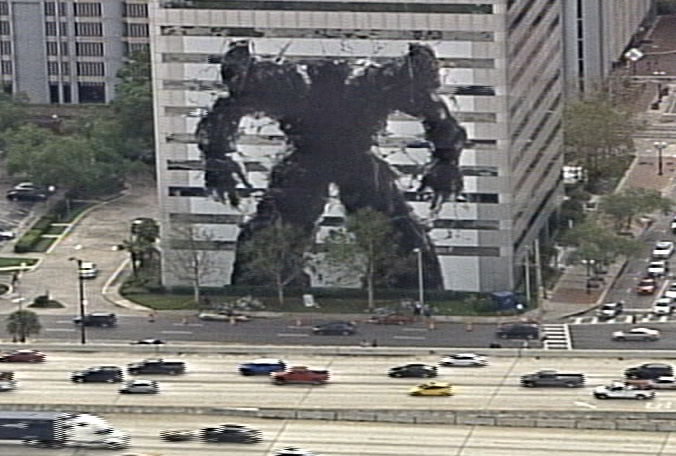 Those who visit the N.E.S.T. facility at Universal Studios Florida can find out more, even straight from the robotic mouths of Optimus Prime and Megatron himself. (Bumblebee tends to remain silent.)