Princess Cruises has announced its 2016 schedule of Europe sailings, including the line's return to the Canary Islands and maiden calls in Croatia, Ireland, Norway and Scotland.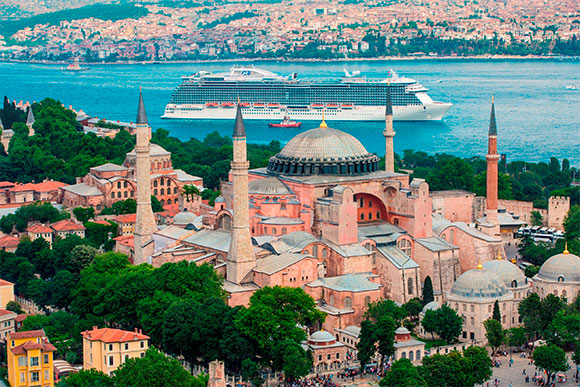 Guests can choose from itineraries ranging from three to 48 days and on ships ranging from the cruise line's newest and largest Royal Princess and Regal Princess; to its Caribbean Princess and Emerald Princess; and its small ship, Pacific Princess.
All 2016 Europe cruises open for bookings on March 19, 2015. Program highlights include:
Cruises to the Mediterranean
Royal Princess will sail on a variety of seven-, 14-, 21- and 28-day cruises from Barcelona, Rome and Athens. Mediterranean Medley 14-day sailings focus on ancient history, including Rome, Athens and Naples. Collection voyages will sail the entire Mediterranean region, visiting Spain, France, Italy, Tunisia, Malta, Greece and Turkey during 21-day trips. 28-day Circle Mediterranean voyages will visit 20 destinations in seven countries with all cruises visiting Rome, Athens, Istanbul and the French Riviera.
Pacific Princess will offer a variety of 12-day voyages from Rome, Venice and Barcelona with a mix of marquee and off-the-beaten-path ports unreachable by larger ships.
For guests sailing from Britain, Emerald Princess will be based in London (Southampton) to offer two-week Mediterranean Adventurer sailings spotlighting Florence, Rome and Dubrovnik. Emerald Princess will also sail to the Canary Islands on 11-day voyages, visiting four island destinations in the Canaries and Madeira and Vigo, Spain.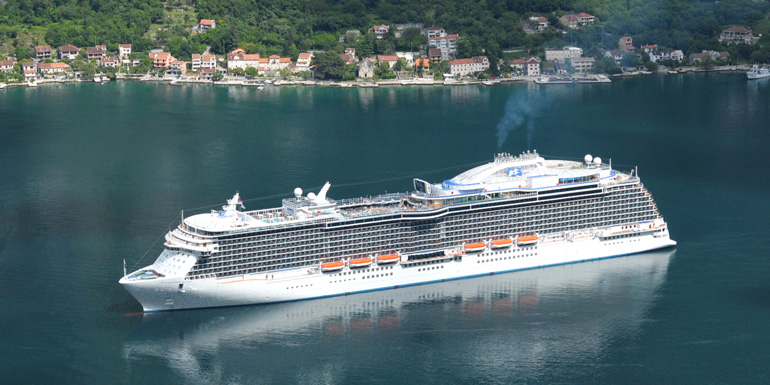 Scandinavia & Russia Cruises
Regal Princess returns to Northern Europe for 11-day cruise vacations to Scandinavia & Russia with two full days in St. Petersburg. Joining her in the region, Emerald Princess will sail select 14-day cruises through the Baltic Sea.
British Isles Cruises
Caribbean Princess will visit destinations in the U.K., Ireland and Scotland, including two opportunities to see Scotland's Edinburgh Military Tattoo on the grounds of Edinburgh Castle.
Small ship Pacific Princess will new 14-day Irish Counties & Scottish Highlands voyages from London (Dover). The itinerary includes maiden port calls in Ullapool, Scotland and Galway, along the western coast of Ireland.
Iceland & Norway Cruises
Both Emerald Princess and Pacific Princess will offer North Cape voyages to the Arctic Circle during the peak midnight sun period around the summer solstice. Emerald Princess will also visit the Norwegian fjords, while Pacific Princess will offer a maiden call in Haugesund, Norway.
Pacific Princess will also sail 14-day Iceland & Norway itineraries visiting ports in Iceland and the Shetland Islands. She will also travel to Iceland on a transatlantic crossing.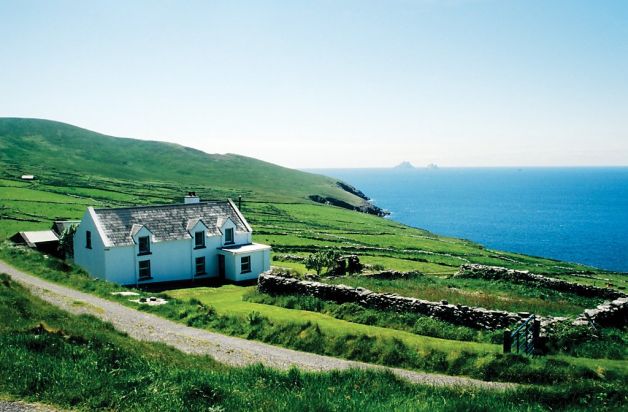 European Cruisetours
Guests can choose from four land and sea vacation options, which combine certain sailings with a fully-escorted land tour. Choices include Paris and the French Countryside; Ireland's Ring of Kerry; Classic Italy, visiting popular sites in Venice, Florence and Rome; and the Imperial Treasures of Budapest, Vienna, Prague and Berlin.
---