We welcome Kingdom Magic Runners' newest Guest Blogger, Beth Kripple, who shares her recap of her very first RunDisney race, Disney's Wine and Dine Half Marathon.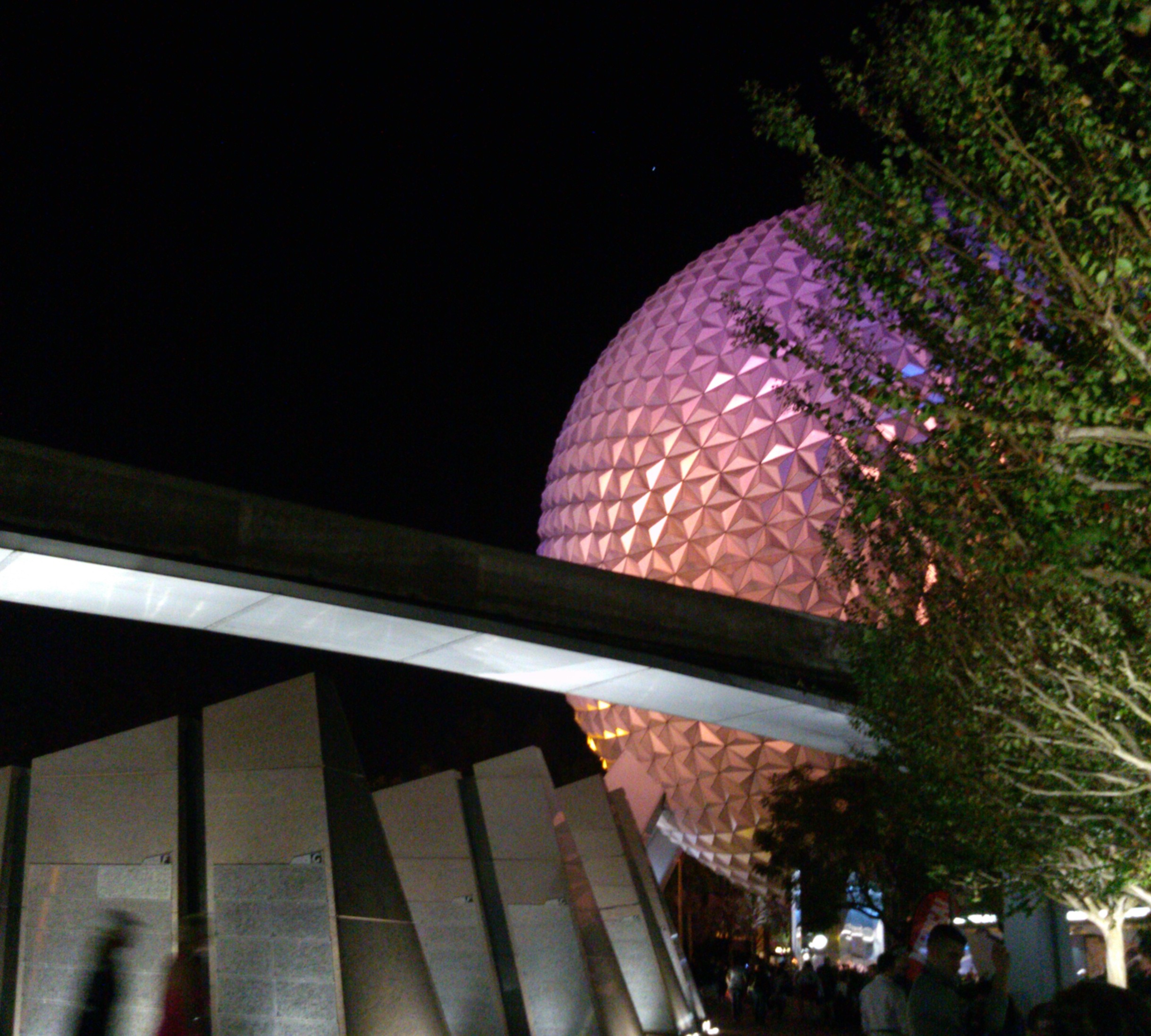 There are few times when you won't mind starting an adventure off "on a dark and stormy night"! Disney Wine and Dine Half Marathon at Walt Disney World is definitely one of them. I had been prepping to run the race for several months. This was not only my first half marathon, but my first race ever. If I was going to run 13.1 miles, I was going to do it Disney-style. I knew that not being an elite athlete and being new to running was not going to diminish my first race experience if I was at Disney. From the first trip to the Expo to pick up my bib, through the race itself, and to the trip back to Disney Port Orleans Riverside at 3 am, the cast members and volunteers who endured the rainy weather with me had my back.
The support and help doesn't just start the weekend of the race. On the Run Disney website is a lot of information, including training programs for beginning and intermediate runners, nutritional advice, and advice from experienced Run Disney participants on how to make the best of your time. This kind of support extends into social media and email as well. RunDisney will send out periodic emails as well as update on Facebook and Twitter. You are always in the know, and with the weather the way it was for Disney's Wine and Dine, that helped with a lot of my first race nerves.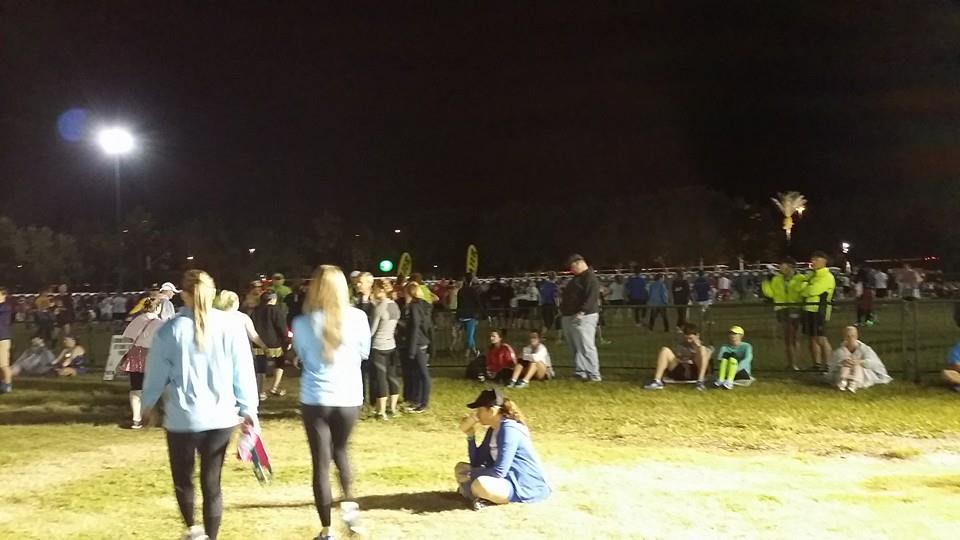 Arriving at the race at 8:00 pm was a great mix of easy going and nervous excitement. There was no rush and no pressure. People were there to run, yes, but also to have fun. Around 9:30, the rain softly started. 10 pm, the first corral was off and running! Even though I was running alone, I did not feel alone. I had the chance to talk with other runners in my corral. We talked about our Disney vacations, joked about the rain and about how we did not care how rainy it got: if the race was on then we were running. There was exchange of advice and support all along the way. Cast members and volunteers guided areas of the route and manned drink stations in their ponchos, all still cheering us on and bringing smiles to our soaked faces.
It was a magical memory. My favorite part, besides finding that finish line, was running through Disney's Hollywood Studios with the holiday lights. The lights were so beautiful and had a lovely reflection on the wet pavement. And just as an added bonus, rain makes laser lights look awesome with flashes and sparkles as the raindrops reflect the colored beams.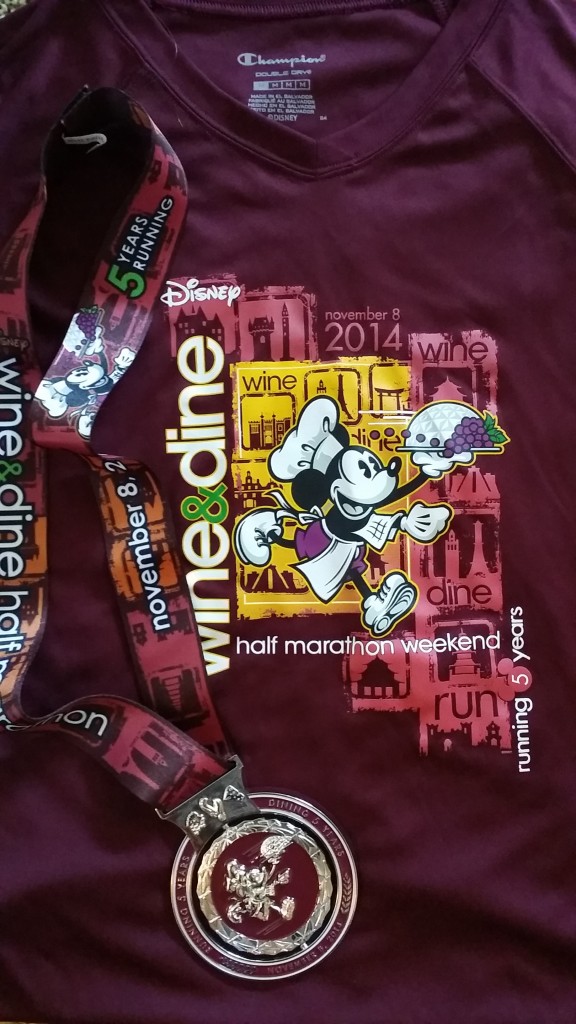 Rain or not, I loved every minute of my first race and was so very thrilled it was a Disney race. I'm getting ready for the Disney Princess Half Marathon in February! If you're going to run, run Disney-style!
---
Guest Blogger – Beth Kripple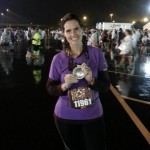 Beth is a mom, librarian, sf geek, new runner, Disneyphile, and past Cast Member. Her favorite place to stay at Walt Disney World is Disney Boardwalk Villas. She has had the chance to visit Disneyland and Disneyland Resort Paris. Hopefully visits to Disneyland Shanghai or Disneyland Hong Kong (which only got a wistful wave as she passed through the city two years ago) are in the future, but Walt Disney World is her favorite!
Would you like to be a Guest Blogger for Kingdom Magic Runners? We'd love to share your race review (Disney or other race), product review or personal running accomplishment here! Feel free to email Carrie@KingdomMagic.com or Donna@KingdomMagic.com!