RIDE IT AGAIN, NOW IN HIGH-DEF 3-D! Spidey is back and better than ever! In March, the Amazing Adventures of Spiderman, one of the most highly acclaimed theme park rides in history, re-opened at Universal Orlando's Islands of Adventure park with mind-blowing new effects, making it feel like a brand-new experience.
Marvel at the new high-definition animation, high-tech 3-D glasses, upgrades to the audio, lighting and more. The crystal clear graphics are so vivid you might catch yourself counting the stitches on Spider-Man's glove.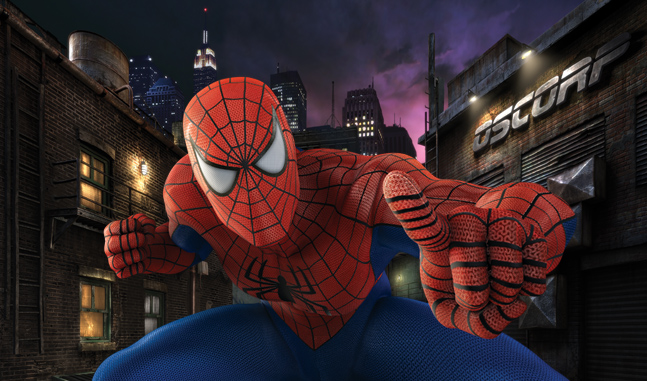 And for comic connoisseurs, there's a cameo by legendary icon and Spider-Man™ co-creator, Stan Lee.
Get set to soar with your friendly neighborhood Spider-Man™ like never before! This groundbreaking attraction just raised the bar—again.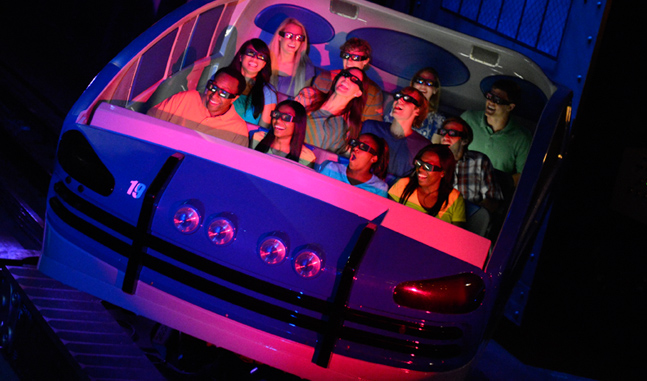 The diabolical villains of the Sinister Syndicate have stolen the Statue of Liberty and it's up to Spidey to save the day. You'll follow right alongside the web-slinger, careening and crashing through the streets, scaling skyscrapers and plummeting to the pavement below in a simulated 400-foot freefall.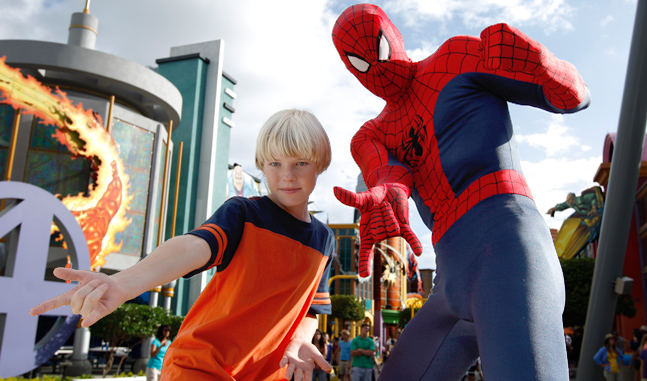 This is the first ever combination of moving, motion-based ride vehicles, 3-D film and live action.
This simulator ride's set encompasses 1.5 acres including a virtual 400 foot freefall experience.
NOTE: Children between 40″-48″ must be accompanied by a Supervising Companion.
Have you helped Spider-Man web some bad guys? What do you think of the new 4k high-definition animation?