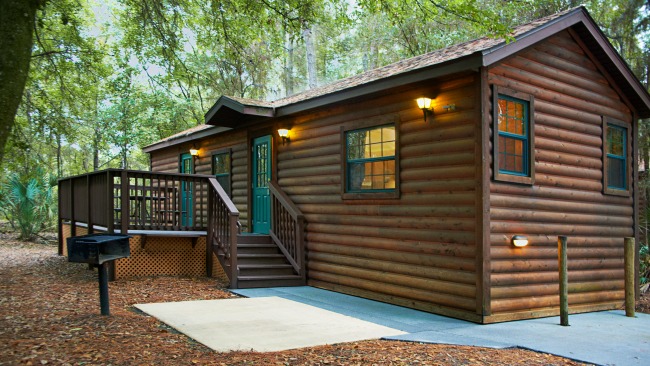 Nestled on 750 acres of pine and cypress forest, Disney's Fort Wilderness Resort & Campground evokes the timeless beauty of the American frontier. Teeming with such wildlife as deer, ducks, armadillos and rabbits, the Resort welcomes you to delight in scenic woodland trails, exciting pool areas, rootin' tootin' entertainment and hearty country eats.
Recreation
At the Cabins at Disney's Fort Wilderness Resort, there are two pools to enjoy: Meadow Swimmin' Pool and Wilderness Swimmin' Pool. The Meadow pool features a 67-foot-long corkscrew waterslide, a whirlpool spa, and a nearby water play area for young ones. The Wilderness pool is a quiet retreat where all ages to enjoy a relaxing swim.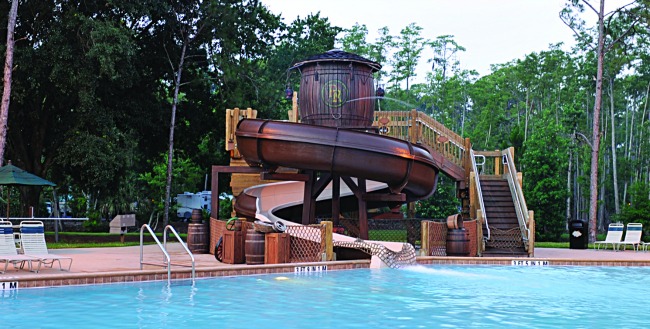 If you and your family are looking for fun outdoor activities everyone will enjoy, this place has it all! A 90-minute archery experience is offered where you train like an archer and learn everything you need to know before taking your aim with your bow and arrows!
Tri-Circle-D Ranch
Animal lovers of all kind will love spending time at this ranch where you can stroll through the stables, meet the horses of Main Street, U.S.A., and watch the blacksmith make horseshoes and affix them onto horses' hooves. Pony rides, horseback trail rides, wagon rides, and carriage rides are all available!
Motorized boat rentals, canoe & kayak rentals, fishing, basketball, and volleyball are just a few of the other activities available at the Cabins at Disney's Fort Wilderness Resort.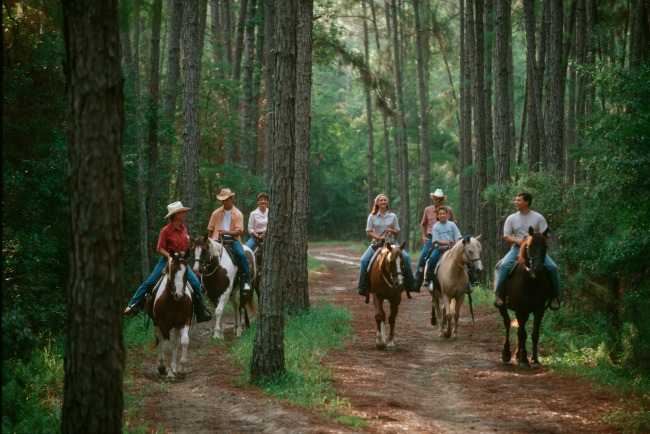 Dining
This Resort has two quick-services dining options: P & J's Southern Takeout and Meadow Snack Bar, making grabbing a quick bite before hitting the parks or enjoying a snack by the pool as easy as it gets.
Trail's End Restaurant is a casual dining restaurant serving breakfast and dinner buffets daily.
There are two dinner shows at this Resort: Hoop-Dee-Doo Musical Revue and Mickey's Backyard BBQ. Whichever you choose to dine at (or both!) you and your family will be laughing, singing, and dancing while enjoying a finger-lickin' good feast!
Transportation
Disney's complimentary bus system is available to take you from the cabins and campsites to the Settlement for dinner shows, groceries, swimming, and all the activities available. The buses will also take you to all the theme parks, water parks, and Disney Springs.
Experience the enchanting rustic beauty and southern hospitality of the bayou at this picturesque Disney Resort hotel. For more information about this resort and booking your next Disney vacation, visit us online today! We are you concierge to the magic and much more!