No matter how many times you've been to Disney's private island, Castaway Cay, chances are you experience something new with each visit. If you're looking forward to your first day at this little slice of paradise in the Bahamas, here's what you need to know …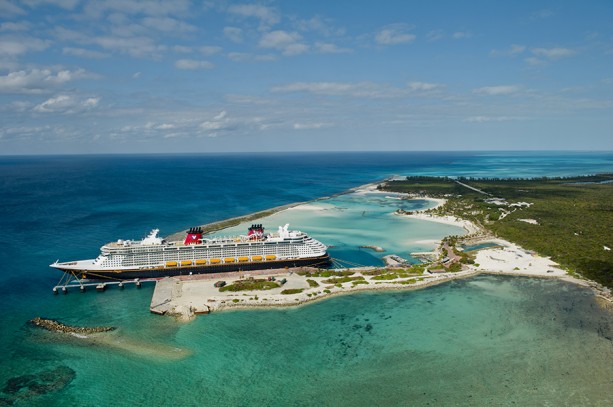 Castaway Cay is reserved exclusively for Disney Cruise Line guests. If the Castaway Cay post office is open, be sure to stop by to mail a message (and brag) to friends back home. Also check out the merchandise you can only get on the island, like beachwear, hats and collectible pins with the Castaway Cay logo, at She Sells Sea Shells … and Everything Else!
You can walk right off the ship onto the island. The dock Disney Cruise Line built at Castaway Cay eliminates the need to tender (using a smaller boat between shore and a larger ship), making the ship easily accessible throughout the day. Trams provide transportation to and from various points on the 1,000-acre island. All you'll need is your Key to the World card to get on and off the ship as you please.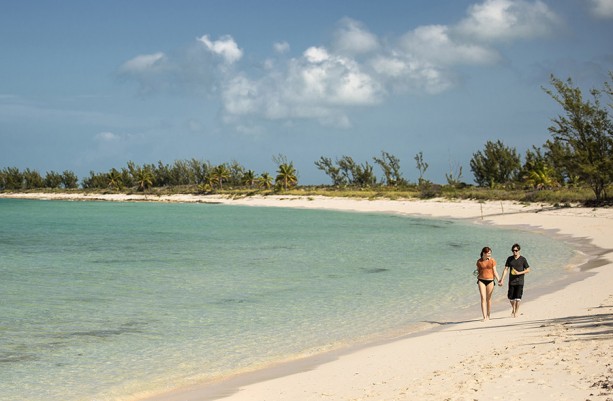 All that you need is included. From complimentary beach chairs and umbrellas to an all-you-care-to-eat lunch buffet and ice cream station, Disney Cruise Line has you covered. They even provide beach towels, wagons, and strollers to make your day more comfortable. There isn't much you'll need to bring onto the island with you, except for of course plenty of sunblock and a good book!
There's something for everyone. Disney Imagineers designed Castaway Cay much like Disney's ships, with unique activities and areas for every age group. Places for the family to spend time together are plenty, but when it's time to do your own thing, kids can head to Scuttle's Cove, teens to the secluded Hide Out, and adults to the pristine Serenity Bay.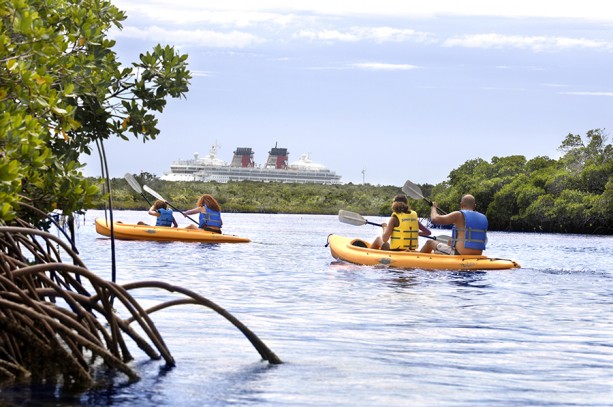 There are plenty of Port Adventures options for your family. Just like Disney's other destinations, Disney Cruise Line works with local operators to offer excursions such as parasailing, deep sea fishing and boat tours. Plus, you won't want to miss the activities exclusive to the island, including Castaway Ray's Stingray Adventure, the Castaway Cay Walking and Kayak Nature Adventure, and the teen-only Wild Side Adventure.
The island is stocked with toys for water sports enthusiasts. Water cycles, paddleboats, sea kayaks, sailboats, stand-up paddle boards, floats and snorkel gear are all available to rent. There's also a watercraft ski adventure for the chance to drive a personal watercraft through mangroves and around the island.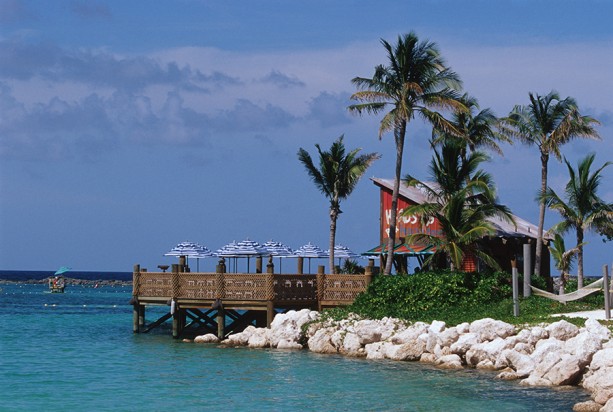 You can stay cool even in the warm sunshine. Besides joining the water fun with one of the many activities listed above, the Pelican Plunge slide is a great way to cool off. When you need a break from the sun, shaded areas are located around the island, including covered seating near the lunch buffets and bars, In Da Shade Game Pavilion and private rental cabanas.
---