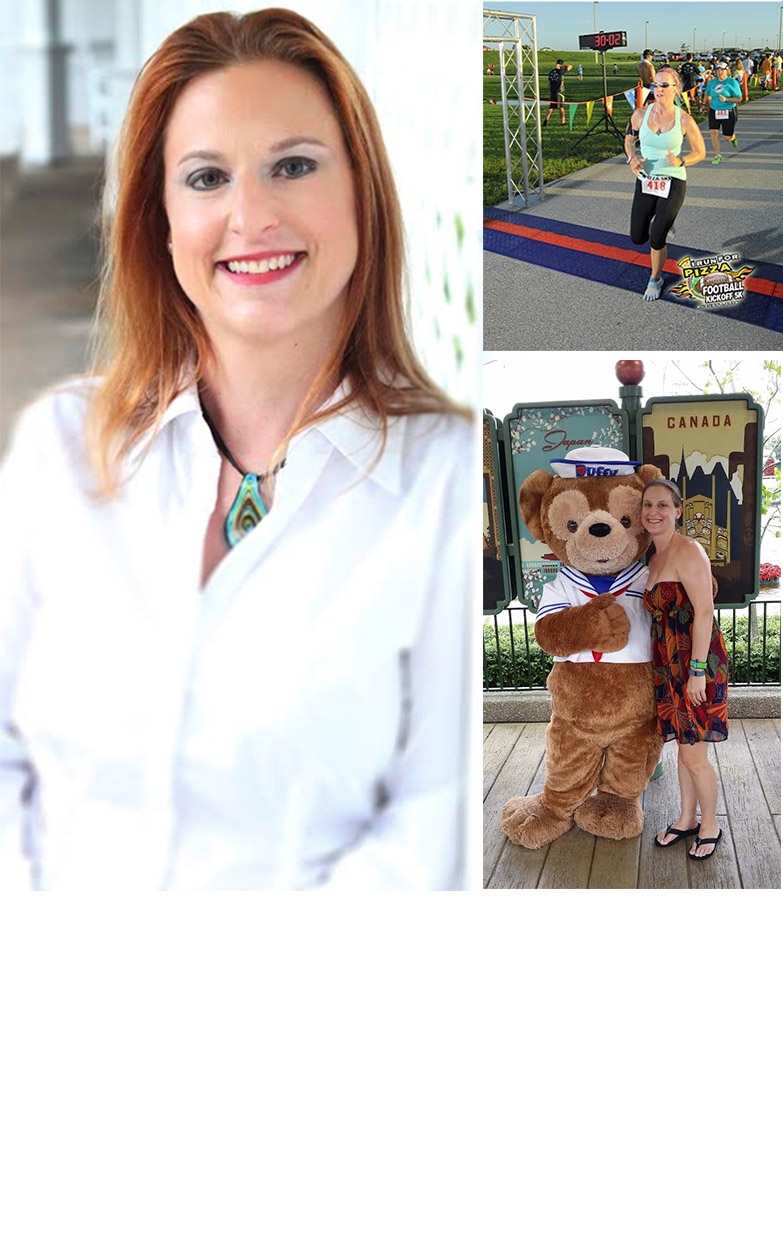 My name is Carrie Bryniak and I am delighted to help you plan your vacation! One of the many reasons I'm passionate about travel is there is always something new to discover…culture, food, language and new friends, all out there waiting for us!
I specialize in many destinations including the Caribbean, Hawaii, Sandals and Beaches Resorts, Cruising, Universal Studios and Disney Destinations. One of my other specialties includes destination road races, such as runDisney and other Full and Half Marathons.
Some of my favorite vacations include Caribbean cruises so I can watch the sunset from my balcony stateroom, the Bahamas, Key West and Boston.
Whether it's your first cruise or your 50th, a family visit to Disney World, that bucket list trip to Europe or a family reunion I'm here to work with you every step of the way customizing your trip itinerary.
Contact Info:
Carrie Bryniak
email: carrie@kingdommagic.com
Toll Free: (866) 972-6244 ext 772
Text/Call Direct at (321) 323-9835
---
Guest Testimonials:
We had such an amazing time on our trip. You made everything so easy. Thank you for all of the time and energy you put into our trip to make it so fun for all of us. The kids still talk about it every day! We will definitely use your services again for our next vacation whenever that might be!
Thanks again!
~ Monica
My family and I had the extreme pleasure of working with Carrie Bryniak. We were trying to plan a 2 week trip to Disney and Universal Studios in Orlando Florida for late September 2014. We were having trouble figuring out what we needed and how to go about just planning the trip. From park tickets, meals, hotels, etc. my head was spinning.
I was speaking to a good friend who told me they may have someone who could help and get us a good deal. Well they were not kidding. From the first response email I received from Carrie I could tell I was in great hands.
Carrie not only got us a great deal all around but she went the extra mile to make sure everything was as simple for us as possible. I never thought a crazy 2 week Disney trip could be so easy.
Carrie exceeded our expectations in every area. She put her personal touches on everything. She even included an itinerary that listed out where we were eating each day and the highlights of each park, etc. This made it seem more like you were working with a long time friend. When speaking about our trip , I not only talk about the wonderful trip Carrie booked for us but I tell everyone about Carrie and what a great resource and person she is. I now refer anyone looking to take a vacation to Carrie.
I can say in utmost certainty that whatever trip we book next, Disney, Universal, cruise, etc, Carrie will be the first one to know about it since I will be asking her to plan it.
If you want to have a great no hassle vacation, do yourself a favor and give Carrie a call. You will wonder how you got along on any vacation without her.
~Doug
Our family just recently came back from Disneyworld. We had a wonderful time! I have been trying to figure out the perfect time to go for about 5 years now and luckily I had a wonderful travel agent, Carrie Bryniak, who was patient enough through my deliberations . Carrie was there whenever I had a question or concern about something. She went above and beyond. There were times she would just call me out of the blue to tell me about an announcement that she knew my family would be very interested in (for example, extending summer fun with Elsa and Anna). I couldn't have had a better time and without Carrie's patience in helping me, Disney just wouldn't have been the same. I greatly appreciate everything she has done to help me and my family with the planning process and will definitely be using her again!!
~ Amanda