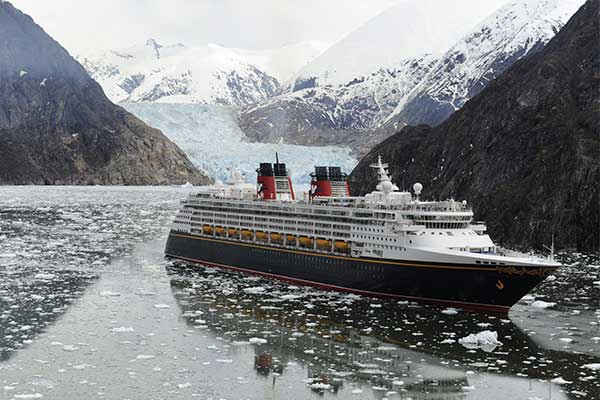 Discover all the arctic allure and outdoor adventure of Alaska!
The excitement begins when you board the ship to find that all of your needs have been anticipated—and the fun continues as you travel from port to port. In each port, enticing adventures await you and your family—like whale watching, gold mining, dog sledding and more.
Discover all the rugged grandeur and unspoiled frontier of Alaska, renowned for its:
Historic mining and fishing towns
Fascinating Native American culture
Fjords, waterfalls, glaciers and other natural wonders
Majestic wildlife, like bears, elk and humpback whales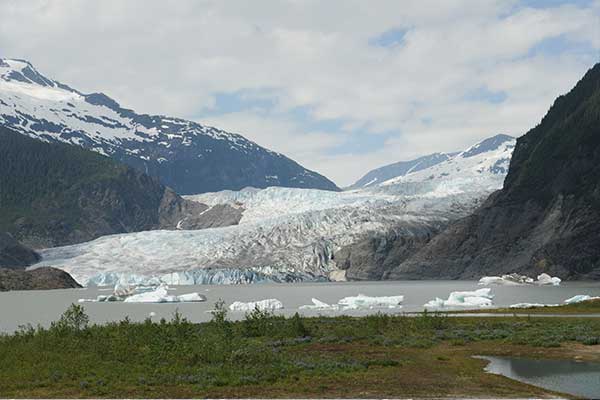 And that's just the beginning. During Alaskan cruises, a world of wonder is yours to explore. With all that—combined with the exemplary customer service, magical experiences and unrivaled entertainment that is unique to Disney Cruise Line—you can look forward to the vacation of a lifetime.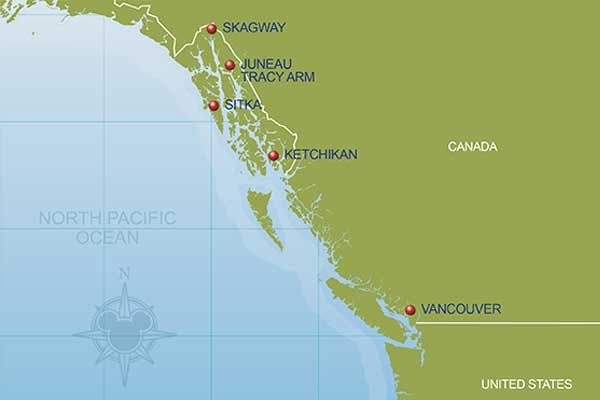 ---
7-NIGHT ALASKAN CRUISE
Experience the grandeur and natural beauty that is Alaska, as you set sail from cosmopolitan Vancouver and cruise through the unspoiled Inside Passage to 3 historic ports in Alaska – Skagway, Juneau and Ketchikan. Marvel at Alaska's frontier that features evergreen forests, majestic mountains that rise from the sea and endless skies.
Ports of Call: Tracy Arm Fjord, Skagway, Juneau, Ketchikan
---
9-NIGHT ALASKAN CRUISE
Cruise along the magnificent mountainous shore to fjords fed by glaciers and to towns that somehow manage to perfectly combine the frontiers of civilization with the beauty of untamed nature. Disney Cruise Line offers a window to some of the world's most magnificent views. In each amazing port of call, a unique Alaskan adventure invites you to explore.
Ports of Call: Sitka, Tracy Arm Fjord, Skagway, Juneau, Ketchikan
---
*Itineraries and sail dates are subject to change