Sailing with Disney to a tropical destination before or after a stay at Walt Disney World Resort is the ultimate family vacation. Here are the five top reasons to add a Disney cruise to your next parks and resort trip.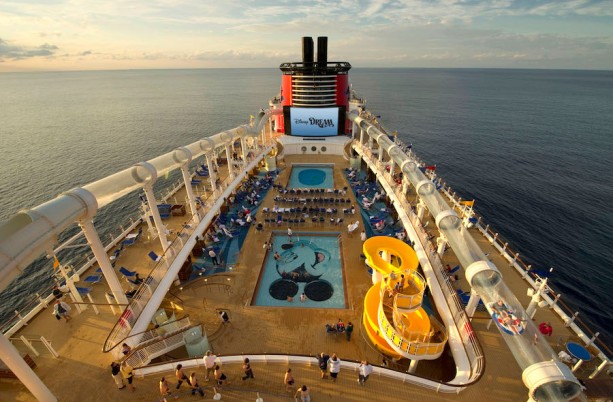 1. It's a hassle-free vacation with the thrills and frills of Disney. You'll quickly discover the convenience of cruising, especially as you only unpack once during your journey to multiple exotic destinations. What's more, you'll stay in world-class accommodations, eat food prepared by first-rate chefs and be entertained morning until night like only Disney can do.
2. It's the perfect balance of adventure and relaxation. One day you can zip line from tree top to tree top on a Port Adventure in the rainforest, and the next day you can stay put in a hammock on Castaway Cay. There's no shortage of fun onboard or in port, but with so many options to recharge, you won't need a vacation from your vacation when you return home.
3. A 3- or 4-night cruise is a great way to test the waters. For those of you who are new to cruising, the shorter sailings allow you to see if cruising is the right fit for your family. And since most onboard activities, entertainment and dining options are included in the price of your cruise, you'll know just what to budget.
4. You'll have magical experiences you can't get anywhere else. From regal gatherings with princesses to dance parties with Mickey and the gang on the private island, Castaway Cay, a Disney cruise gives you the chance to interact with characters in a whole new way. And speaking of Castaway Cay, most of the cruises from Florida stop at this tropical paradise reserved exclusively for Disney Cruise Line guests!
5. With two Disney Cruise Line homeports in Florida, it's never been easier to make both a cruise and resort stay part of your Disney vacation. Port Canaveral and Miami are within driving distance of Walt Disney World, making it convenient to stay at one of the resorts and enjoy all four theme parks before or after visiting tropical destinations on a cruise to the Bahamas or Caribbean.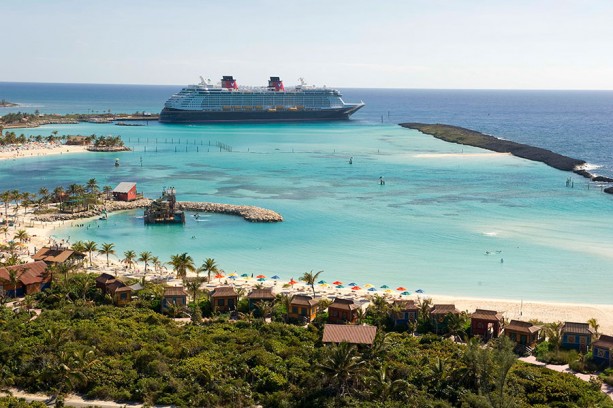 ---