"Limited Time Magic" is bringing special limited-time offerings to Bayside Brews at Disney California Adventure park to celebrate Oktoberfest! From October 14-31, guests can enjoy the following treats in addition to the regular menu:
Bratwurst sausage in a Boursin-garlic brioche with hickory-smoked bacon sauerkraut and potato chips or apple slices
Bavarian pretzel with choice of mustard
Gingerbread Bundt cake
Karl Strauss Oktoberfest Beer
Hofbrau Munchen Beer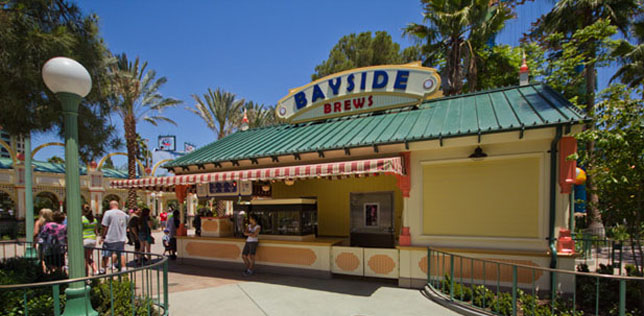 Oktoberfest is the world's largest fair held annually in Munich, Bavaria, Germany. It is a 16-day festival running from late September to the first weekend in October with more than 6 million people from around the world attending the event every year. Other cities across the world also hold Oktoberfest celebrations, modeled after the original Munich event.