If you have visited any of the amazing Disney Theme Parks over the last few years, you would have noticed that they always seem to be in a state of change.  Here is just a partial list of recent changes to the Disney Parks:
And the list could easily go on.
For some, all this change brings anxiety and to others it brings excitement.  Many people don't ever want the parks to change while at the same time, many want the parks to always be bringing new experiences to Disney Guests.
But if we go back to the beginning with Walt and Disneyland, he always wanted the parks to be adding new experiences.  He felt that the parks HAD to use new technologies to create even more magic.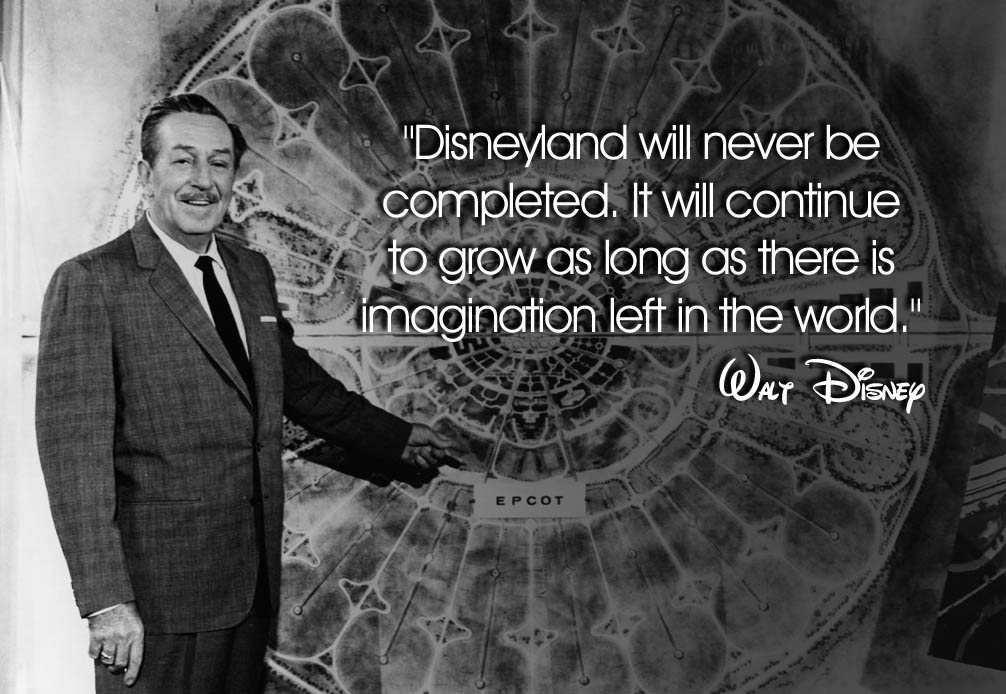 Disney Fans can always debate the pros and cons of the loss of Mr. Toad's Wild Ride or 20,000 Leagues Under the Sea at Walt Disney World (a loss that I still feel to this day) but in light of Walt's desire for the parks to always change, fans have to understand the need to keep moving forward.
That change has brought us amazing experiences like Space Mountain, The Tower of Terror, and Disney's California Adventure Park.  The theme park experience is constantly evolving.  Disney is always looking to make the Park Guest experience even better by adding Magic Bands at Walt Disney World or the My Disney Mobile App at Disneyland, Imagineers are always looking to leverage technology to help create even more magic for all of us!
And that's what makes the Disney Park Experience so special; it's never the same way twice!   DisneyMagic must change and can never be the same way twice.  As much as we all love the attractions and experiences from the past, we must continue to follow Uncle Walt and keep moving to that "Great Big Beautiful Tomorrow!"
I would love to know what you think.  Leave me a comment and let us know how you feel about all the changes happening at the Disney Parks.