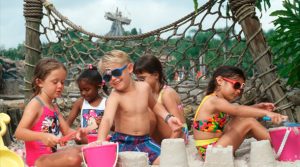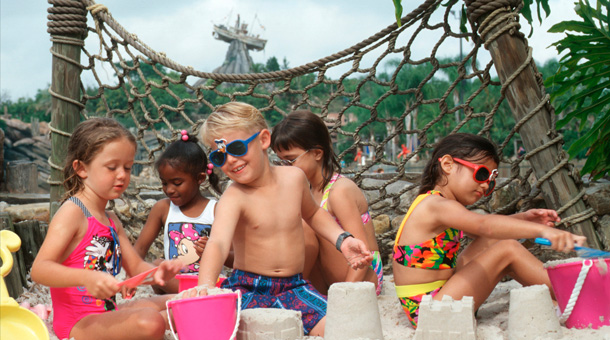 Well we're coming into that time of year when it is going to be hot and humid in Florida.  So how can we handle the heat and enjoy your Disney World trip?  Let's talk about a few ideas for beating the heat.
1. Visit Parks in the Morning
Visit the parks first thing in the morning before the worst of the heat sets in.  Getting in early is a great way to get in a lot of rides before the crowds get high and the temperatures get higher.  Then when it starts getting too hot you can escape the parks for a while.  If you are staying on property you can easily head back to your resort.  The resorts are a great place to relax and get out of the sun or stay in the sun but head to the incredible pools.  Another idea is to go out for a nice lunch.  There are so many incredible restaurants at the resorts.  Get some suggestions from your travel planner and make early reservations.  Many restaurants have lunch specials that can also save you some money.  Now that you are all rested up and recharged you can head back into the park in the evening after the temperatures become more manageable.
2. Water Parks!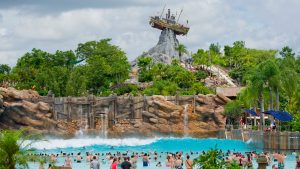 Another great idea is to head out to a water park. Disney World has two incredibly themed water parks.  Both Typhoon Lagoon and Blizzard Beach would be an ideal way to spend a day with your family enjoying the Florida sun and keeping cool at the same time.  There are water rides to suite all members of your family.  It's a great time to splash around, keep cool and relax.  The water parks also have cabanas for rent that will keep you nice and shaded and give your family a great place to retreat.  Make sure when booking your trip you add on access to the water parks so you can enjoy all the fun they have to offer.
3. Disney Springs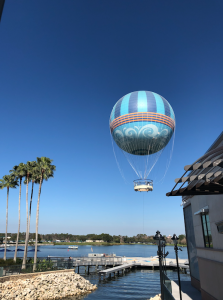 If swimming is not your thing how about beating the afternoon heat with some excellent shopping. Disney Springs is a mecca for outstanding shopping and dining.  You will find 110 different shopping options; which you will be sure to find just what you are looking for.  When you get hungry there are 63 dining spots with so many cuisine options that you are sure to find just what will hit the spot!   The afternoon is a great time to visit Disney Springs because the crowds are very low and getting a dining reservation is much easier.  It is a great way to spend the afternoon before heading to the parks for the evening.
I hope that these suggestions can help you when you find yourself in Disney World during an extremely hot time. Disney World in the hot summer months makes for an incredible vacation, you just need to come into it prepared and with a plan and you will be set for making wonderful vacation memories with your family! Contact your Kingdom Magic Vacations Travel Planner today to plan your summer vacation!