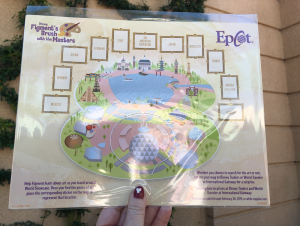 I recently returned home from an incredible visit to the Walt Disney World Resort! It was magical! This vacation had a lot of first for me, I had never visited Disney World in the month of February ever before. It is not a month that my family and I typically travel but this long weekend trip in February was planned for a very specific reason, we choose to visit this time of year to attend our very first Epcot International Festival of the Arts!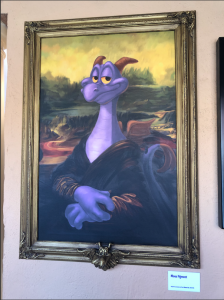 2019 marked the third year for Epcot's Festival of the Arts and up until just a few day ago this was the only Epcot festival that I had not personally attended. As an art lover, I was filled with so much anticipation and excitement going into my first Festival of the Arts! Let's just say all of my expectations were exceeded and then some! I LOVE THIS FESTIVAL! Be on the lookout for many upcoming post about my experience at this wonderful event! I have so much that I can't wait to share!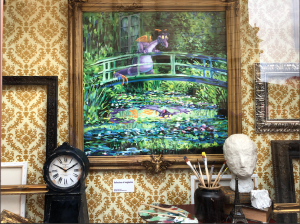 Today I want to share with you a fun activity that you can participate in at the Festival of the Arts, Figment's Brush with the Masters! This experience is a scavenger hunt challenge that takes place in each pavilion throughout World Showcase. If you are familiar with Remy's Hide and Squeak during the Food and Wine Festival or Egg-stravaganza during Easter it is similar to these scavenger hunt experiences! You are on the hunt to find famous paintings throughout World Showcase and must use your map and sticker sheet to match each painting to the corresponding country you found it in.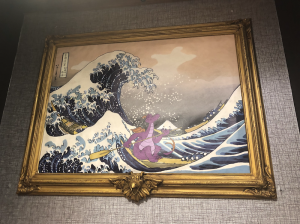 There are several locations throughout Epcot that you can purchase your map. You can choose to also pick up your prize right then or wait to redeem it after you have completed the challenge. My family and I had a blast doing this experience! I found that by having something you are hunting for in each country, it makes you to stop in each pavilion and truly appreciate the details that are all around you! I was noticing things in each country that I had never noticed before!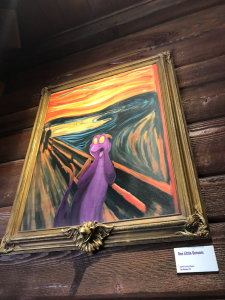 Figment's Brush with the master challenge would be perfect for kids because it gives them something to do while parents might want to spend time sampling some of the many wonderful culinary offerings that can be found at the festival! We saw so many kids enjoying the challenge and excited to explore each pavilion and find Figment!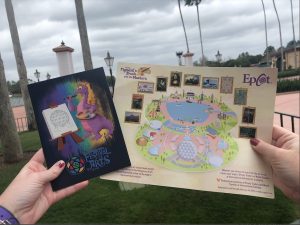 If you want to see what Figment's Brush with the Masters is all about, join me in our new YouTube video! I vlogged my family experience hunting for Figment! I hope you have as much fun watching as we had searching each pavilion! You are sure to get some laughs at us circling back to pavilions when the quest got challenging! Enjoy!
Plan your next adventure by contacting your Kingdom Magic vacations travel Planner. Our knowledgeable and passionate team is ready to help you plan the perfect trip that encompasses everything you are looking for!