Walt Disney World hotels will soon be implementing a refillable mug system that has recently been tested at Disney's All-Star Sports Resort. The new program, called Rapid Fill, will begin this month at all hotels featuring self-serve beverage stations.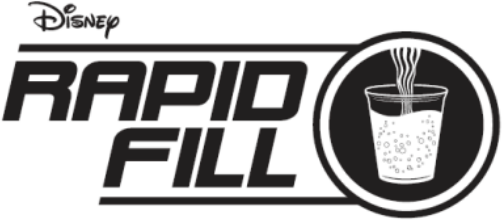 The three All-Star Resorts will be the first to roll out the new program, which will offer guests a refillable mug that contains an RFID chip that can be activated for a pre-selected number of days. The mugs can then be filled with drinks at any beverage station only during those designated days.
How Does It Work?
Guests can buy the Rapid Fill mugs at resort counter service locations and gift shops. Days are calculated by calendar date, not the time of day.
Currently the refillable mugs cost $15.49 at the resorts and can only be used at the same location (via the honor system) as long as you are a resort guest.
The mugs cannot be used during follow-up visits to Walt Disney World resorts and they may not be used at the water parks but may be filled at any resort with self-serve beverage stations. The new mugs will also be included with the Disney Dining Plan.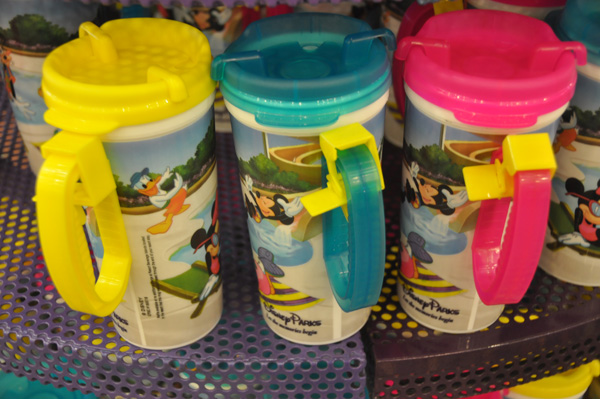 Here you are just some of the Frequently Asked Questions (FAQs) you may have about the "Rapid Fill" mugs (via Orlando Park News):
– What's the difference between the current Resort Refillable mugs and the Rapid Fill mugs?
The Rapid Fill mugs offer Guests flexibility by allowing them to choose one, two, or three days of refills or for their entire length of stay. The RFID (radio frequency identification) chip installed in the mug alerts Guests as to how many days they have remaining on their mug. The program was tested in 2011 at Disney's All Star Resorts and is similar to the technology currently used in mugs sold at Disney water parks.
– Can non-Walt Disney World Resort Guests purchase and use the mug? 
Yes. Anyone can purchase and use the Rapid Fill mugs at any resort self-service beverage station.
– Can the Rapid Fill mugs be used in multiple resort hotels? 
Yes. The Rapid Fill mugs may be enjoyed at any resort hotel self-service beverage station.
– Can I bring the same Rapid Fill mug each time I visit the Walt Disney World Resort?
No, past mugs cannot be activated for future visits. Guests who purchase the Length of Stay option for Rapid Fill program can use the mug for fourteen (14) consecutive days after activation. Guests can extend the mug beyond the 14-day Length of Stay option as long as it's still within the current length of stay.
– If the mug is activated for first use at 5 p.m., will the one day count until 5 p.m. the next day?
No, the day will end at 11:59 p.m. that night. Each day is a calendar day (12:01 a.m. – 11:59 p.m.), not a 24-hour period. Whenever the mug is used for the first time, regardless of  time of day, the mug will expire for that day at midnight.
– Can the current water park mug be used in resorts? 
No. The current water park mug is only valid in water parks, with no resort add-on option. However, Guests soon  will be able to add a water park option for their mug.
– Can Guests purchase a Resort Rapid Fill mug anywhere at Walt Disney World Resort? 
Resort Rapid Fill mugs may only be purchased at Walt Disney World Resort hotels with self-service beverage  stations.
– If a Guest prefers not to purchase the Rapid Fill mug, can they purchase a regular mug instead?
The Rapid Fill mugs will be the only refillable mugs available at this time. Guests may choose to purchase
nonrefillable paper cups for their drinks if they prefer.
– Can mugs be microwaved?
No, the mug cannot be microwaved.
– What is the price of the Rapid Fill mug?
The prices of the mugs vary based on Guest preference for number of days for refills, as follows:
$8.99 for 1 day
$11.99 for 2 days
$14.99 for 3 days
$17.99 for length of stay (4+ days)
Do You Like the New Rapid Fill System?  Leave Us a Comment and Let Us Know!