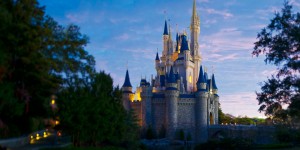 You never want to think that you will need First Aid care while on vacation at Walt Disney World but it is good to know what is offered and where to find it if the need arises.  First Aid Stations located in the Walt Disney World parks are not just for you basic band aids.  Let me tell you about some of the things that the First Aid Stations can do for you.
Say you are in the park and your child is not feeling well and you think they may have a fever, you can just stop in and check.  They have thermometer strips available to give you.  There is an area in the back with beds where someone can lie down for a while if they do not feel well.
The First Aid stations will also have samples of medicine for many things that can come up while traveling.  They will have things for colds such as cold medicine, cough drops and even packets of tissues.  If you get a bad headache that you just cannot shake, they can give you samples of Tylenol or Ibuprofen.  If the headache is coming on because of the start of dehydration then you can get some powerade, damp cloths and a cool spot to rest until you are feeling better.  All first aid stations are equipped with Epipens for insect bites and allergic reactions.
While on vacation, you may not be eating the same way you would at home which can lead to an upset stomach or indigestion.  The stations will have samples of medicines to help relieve your symptoms.
If you get something in your eye someone at the station can help you flush your eye out.  If you are having an issue with your contacts they will also have contact solution for you to use.
Probably one of the biggest things you could encounter while in Disney World is blisters from all the walking!  Just stop in if this happens and they will have band-aids and bandages available.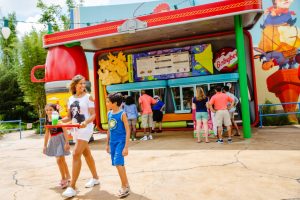 These first aid stations also offer some special services that might be of use to some people.  Did you know that these stations will store refrigerated medication for you.  That will save you from having to go all the way back to your resort to take your medicine.  You can also come here to do your breathing treatments for things such as asthma, just bring your nebulizer to First Aid and you have a nice private cool place to administer your treatment.
If you are a diabetic or require any daily injections a First Aid Station is the place you will want to go.  They will even have special containers for disposal of your needles.
On my most recent visit I needed to visit the First Aid Station.  I was taking an antibiotic that made me more susceptible to sun exposure.  I had a reaction on my feet that made them so itchy.  I was getting really miserable and happen to be walking by the First Aid Station.  I walked in, they had me sign in, I showed them what I was experiencing, and they handed me a few packets of ointment that made me feel so much better.  It saved the rest of my day!  The staff and facilities were so great!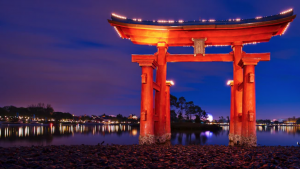 Now that you know what is available at the First Aid Stations let me tell you where you can locate each station at each park:
-Magic Kingdom – Located between Crystal Palace Restaurant and Casey's Corner Restaurant near the restrooms as you are heading toward Adventureland.
-Epcot – Located in the Odyssey Center between Future World and the World Showcase.
-Hollywood Studios – Located in the Guest Relations building on Hollywood Boulevard near the front entrance.
-Animal Kingdom – Located at Discovery Island next to Creature Comforts/Starbucks location.
-Typhoon Lagoon, located just behind Leaning Palms.
-Blizzard Beach, located beside Lottawatta Lodge.
Hope this information helps you if you ever find yourself or a family member in need of a little medical assistance.
If you are ready to start planning your Walt Disney World vacation then contact one of our knowledgeable Kingdom Magic Vacation travel planners who will be happy to help you plan your trip!