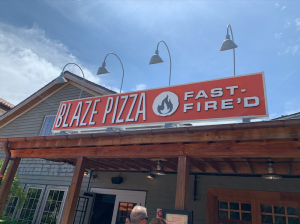 When you are in Disney Springs and are looking for a delicious meal but want a less expensive option I have the perfect place for you to try and that is Blaze Pizza.  At Blaze, you can customize your own fast-fired 11" artisanal pizza pie and choose from over 40 tasty toppings and sauces.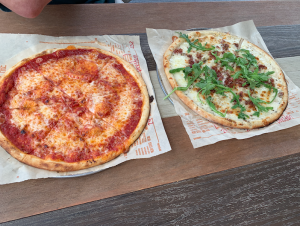 You can create your own pizza for under $10.00 and that is a really good bargain for such a delicious pizza.  On my last visit my mom and I shared a pizza and it was plenty for lunch and made this a really budget friendly option.  It's always good to find ways to save money in Disney World.  This will give you an excuse to splurge on a little shopping!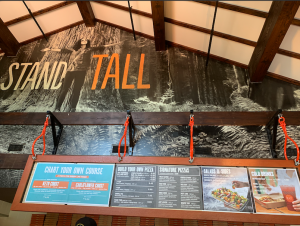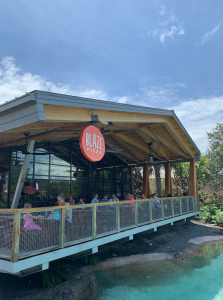 Blaze Pizza also has some signature pizzas you can choose from and also, they are a very good choice for certain dietary need as they have a gluten free dough choice as well as a Keto and Cauliflower dough.  During my latest lunch with them my mom and I choose the Keto crust with red sauce, cherry tomatoes, mozzarella, basil and a drizzle of olive oil.  It was yummy!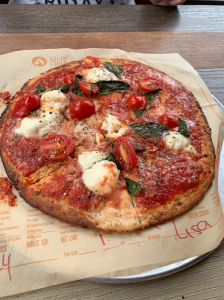 Another thing I like about Blaze is their drink options.  The fountain drink station has many soft drink options as well as fresh brewed ice tea and some signature lemonades.  I really enjoyed the blood orange lemonade and my mom made her own Arnold Palmer by mixing the fresh brewed tea with the lemonade.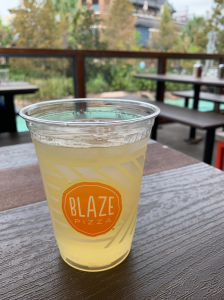 The day we ate here was a perfect day to sit outside on their porch which overlooks the beautiful Disney Springs.  We sat there and enjoyed our meal and watched the Flights of Wonder balloon taking guests on flights over Disney Springs.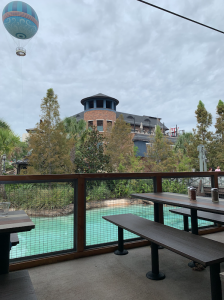 I would highly recommend trying Blaze Pizza out for yourself on your next Walt Disney World trip.  Contact your Kingdom Magic Vacations travel planner to start planning your next Disney trip!