"Frozen – Live at the Hyperion," the new musical adaptation based on Disney's blockbuster animated film, will officially open at the Hyperion Theater at Disney California Adventure Park on May 27, 2016.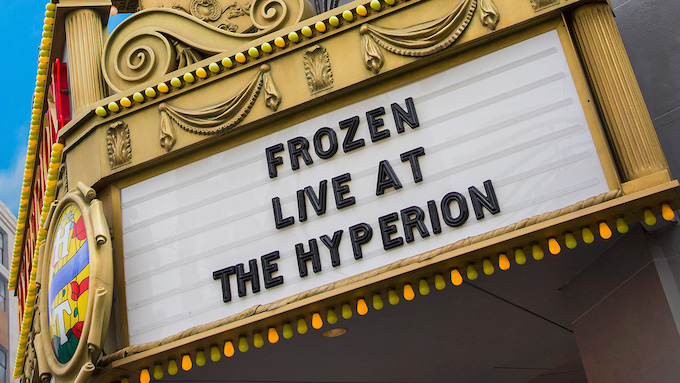 This new show will immerse guests in the emotional journey of Anna and Elsa with all of the excitement of live theater, including elaborate costumes and sets, stunning special effects, show-stopping production numbers and unique theatrical surprises.
With "Frozen – Live at the Hyperion" coming this summer, guests will soon be saying goodbye to one of their other "Frozen" favorites, "For the First Time in Forever: A Frozen Sing-Along Celebration." Fans of the sing-along will want to catch it one last time, before it melts away forever on April 17, 2016.
---