Singapore is SO misunderstood.
I have to admit, I know very little about Singapore.  For example, did you know that it is just off the southern tip of Malaysia and is an island country made up of 63 islands?!
When it comes to Food & Wine, in spite of the culinary genius of Epcot Executive Chef Jens Dahlmann and his team, Singapore annually receives criticism as THE marketplace desperately in need of "stepping its game up".
However, consider this … a Singapore "hawker center" is a building housing rows and rows of small food stalls – all serving a variety of foods and desserts.  Sound a bit familiar?
Or, how about this?  When it comes to cuisine, diversity is THE word.  Malaysia, China, Indonesia, India, Sri Lanka, Thailand, the Philippines, the Middle East and many other countries can claim influence on Singapore's culinary landscape.
To be honest, if ever there was a country MADE for the Epcot International Food & Wine Festival, it is Singapore!
Let's take a look back at recent history.  In 2011, Chef Jens offered us a shrimp cake on a sugar cane skewer.  In addition, his entrees included an Indonesian-inspired coconut-braised beef rendang.  Last year, the beef rendang returned to be accompanied by a seared mahi-mahi.
As I recall, the shrimp cake and mahi-mahi were quite tasty.  I have to admit, however, that I couldn't scrape up the desire to try the rendang.  I mean, the pictures that I saw of that spicy meat dish didn't look appetizing at all.
So, if we were given the chance to write Chef's menu, what could we offer?
Well, first, I would suggest replacing the beef rendang.  It has had its day, and, as I researched the multitude of options we could choose for Singapore, I found the perfect replacement.  Chef Jens won't have to travel far to find a slam-dunk recipe.  Have you ever had Sanaa's butter chicken?  You should.  It's an incredible Indian-influenced dish.  Sanaa can be found in Disney's Animal Kingdom Lodge – Kidani Village.
For Singapore's second entree, I could make a strong argument to keep their seared mahi-mahi.  It WAS pretty tasty, but, since this marketplace is going to get a complete "refurb", I'm going to suggest a popular seafood dish with Malaysian overtones – chili crab.
Imagine crab stir-fried in a semi-thick, sweet and savory tomato and chili-based sauce.  Despite its name, it is not a very spicy dish.  It was, however, listed by CNN as one of the "World's 50 most delicious foods" in 2011.  Some rendition of this has got to be worth a taste.
There you have it.  If Singapore is in need of an upgrade, I would say its old entrees need to be completely erased in favor of brand new choices.  In my mind, the butter chicken is a sure winner.  The crab is a wild card.
---
Guest Author – Bob Sikon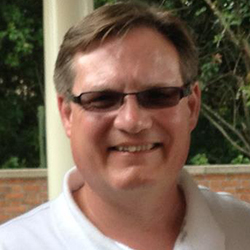 Bob Sikon is a Cast Member "Wanna-Be". He fell in love with Walt Disney World on his first visit to Mickey's Florida home in 1999, and it was all because of the Cast Members. In his words, "The way they take care of you, they make you want to be part of The Magic." Someday, his dream will come true, and he'll proudly wear a Cast Member name badge, but, for now, you can find him in Atlanta, GA, planning his next trip to "The World", and blogging about the place "Where Dreams Come True" at allinwdw.com.