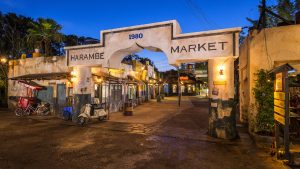 This July Disney's Animal Kingdom will introduce a brand-new, family-friendly progressive dinner. This meal will be a one-of-a-kind dining experience and is sure to be the perfect enchantment to your day at Animal Kingdom! The new dinner will be called, 'Circle of Flavors: Harambe at Night.' This meal takes inspiration from African cultures and will celebrate The Lion King! The dinner will also honor some of the most majestic and endangered African animals.
This progressive dinner will begin at the Wildlife Express Train Station where you will enjoy a welcome reception! Part of your war-welcome will include a ride on the Wildlife Express Train over to the train station at Rafiki's Planet Watch!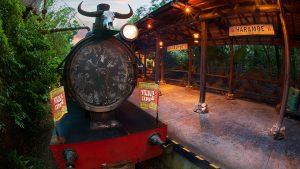 The reception party will feature light hors d'oeuvres, snacks, and beverages. Both alcoholic and non-alcoholic drinks will be included. During this welcome reception, you will enjoy some wonderful acoustic musical stylings. Once you step off the train and arrive at Rafiki's Planet Watch you will discover even more light bites and drinks! Here at Rafiki's Planet Watch you will find Timon and Rafiki! These two lovable character from Disney's Lion King will be available for character meet and greets and photos!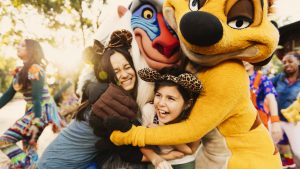 Your dinner will then continue over at Harambe Market! Here you will be greeted by a selection of both sweet and savory dishes, all paired with unique beverages. There will also be a celebration of The Lion King and the Big Five game animals: the African elephant, the rhinoceros, the Cape buffalo, the leopard, and our host animal the lion here.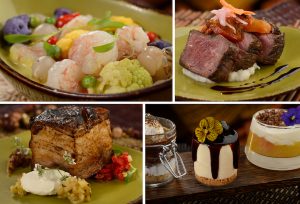 During your evening you will have the incredible opportunity to learn more about the importance of the Big Five and the challenges they face around the world. You will also get to learn how Disney is working to protect them! Such an amazing cause to be a part of!
The 'Circle of Flavors: Harambe at Night' dinner will begin on July 24, 2019, at Disney's Animal Kingdom Park. Pricing is $125 plus tax for adults and $99 plus tax for children ages 3-9. Separate park admission is required. Reservations are now available for this amazing new dining experience!
Call your Kingdom Magic vacations Travel Planner today to learn more and to plan your amazing summer vacation at Walt Disney World!