As excited as I am about Brazil's return to the Epcot International Food & Wine Festival, and the menu it brings with it, I'm equally disappointed by its "sister" South American nation – Argentina.
If you're a veteran of Food & Wine, I'm sure you've just reacted to that sentiment with complete disbelief.  After all, Argentina's Beef Empanada and Grilled Beef Skewer with Chimichurri Sauce (a brightly colored green sauce with parsley, herbs, garlic, and tangy vinegar) and Boniato (a Cuban sweet potato or white yam) Purée are generally recognized as festival highlights!  Aren't they?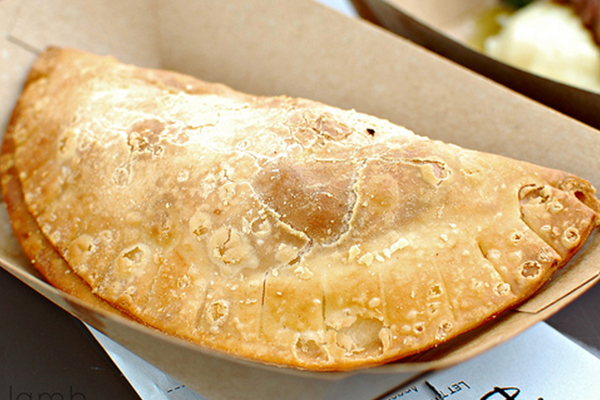 Frankly, I was so disappointed after sampling both of them in 2011 that I completely passed them by in 2012.  The empanada was the best of the two but pretty ordinary, in my opinion, and the beef skewer was tough and way overdone.
But, then, this is where my wife spilled a valuable "pearl of wisdom" on me … on any given day with any particular meal or any cut of meat, any chef could have a really bad day.  Or, in this case, make even one bad serving.  The morale of the story?  I should give Argentina another shot.  So, in 2013, I will.
Like Brazil, Argentina won't be serving a dessert this year, so their menu ends with a collection of beverages:
Pascual Toso Sparkling Brut – bright green and yellow in color, this sparkling wine presents with the essential characteristics of Chardonnay
Terrazas Reserva Malbec – an Argentine Malbec wine characterized by its deep color, intense fruity flavors, and a velvety texture
Terrazas Reserva Torrontes – a white Argentine wine with moderate acidity, smooth texture and mouthfeel, as well as distinctive peach and apricot aromas
Kaiken Cabernet Sauvignon – with a deep ruby red color, this wine provides pleasant blackcurrant and cherry notes with a full body and long after-taste
When it comes down to it, Kingdom Magic Vacations' own Rick Howard might do better justice to describing the virtues of Argentina's menu than I can.  For me, I can only grade them as an "Incomplete".  So, step back and listen to last year's Argentina-focused episode of the Travel with Rick video-cast.
He'll tell you just how much you should like their Chimichurri Sauce!
It's not too late to book your trip to experience
Epcot's International Food and Wine Festival!
Contact Kingdom Magic Vacations Today!
---
Guest Author – Bob Sikon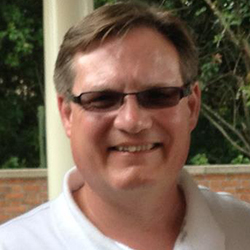 Bob Sikon is a Cast Member "Wanna-Be". He fell in love with Walt Disney World on his first visit to Mickey's Florida home in 1999, and it was all because of the Cast Members. In his words, "The way they take care of you, they make you want to be part of The Magic." Someday, his dream will come true, and he'll proudly wear a Cast Member name badge, but, for now, you can find him in Atlanta, GA, planning his next trip to "The World", and blogging about the place "Where Dreams Come True" at allinwdw.com.