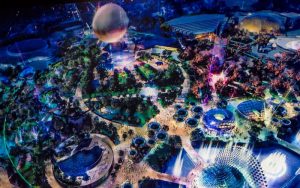 This year I attended D23, the ultimate Disney Fan event that is hosted every other year at the Anaheim Convention Center in Anaheim California. The convention center is literally right across the street from Disneyland! This event is a Disney fans paradise! This expo has so much fan anticipation every year because this is when Disney officially announces many of their plans that are coming to the Disney Parks in the future!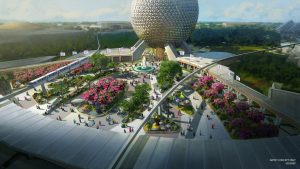 This year the big focus was on Epcot! Epcot is currently in the beginning stages of undergoing a massive overhaul that will be bringing many excited new changes to Epcot! We are currently seeing the walls going up already in the park! It is crazy how fast all of this is happening. The future Epcot is on its way!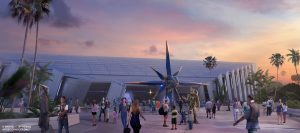 I was just in Epcot the other week and I was amazed by seeing all the areas of the park that are getting work done! As a Disney Parks fan and as a huge lover of all things Epcot, I must say this makes me very excited. I stood there at D23 in complete amazement as I watched the preview video of what was coming to Epcot! Seeing these walls makes it all so real that that future is about to take place and become a reality.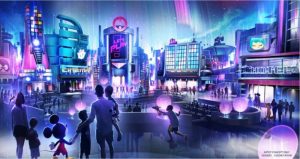 Watch our newest YouTube video for a walking tour of the current construction updates in the park! Let's get excited for the future of Epcot together!
Contact your Kingdom Magic Vacations Travel Planner today to plan your next vacation to the Walt Disney World Resort!