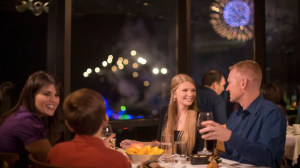 So you're planning for your Walt Disney World vacation and trying to make a budget for how much money you will spend in while in Disney World.  One of the biggest expenses you will have is food for your family.  One way to make sure that your food is budgeted in before you even leave is to add on the Disney Dining Plan.  This plan is available for resort guests who book a Resort Hotel Package.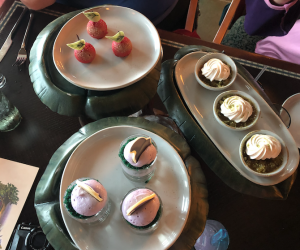 The Disney Dining Plan will purchase you a certain number of meals for each day of your vacation.  Each person on your reservation will receive an allotment of quick service meals, which are like your fast food meals, table service or sit down meals, and snacks.  The number of meals you get will depend on the Dining Plan that you choose.  There are three plans to choose from, The Quick Service Dining Plan, The Regular Dining Plan and the Deluxe Dining Plan.  Let us take a look at what each plan offers and the price currently for 2019 so you can determine if one of these plans works best for your family and how you usually like to eat.
Quick Service Dining Plan
-2 quick service meals
-2 snacks
-1 refillable mug
Cost is $52.50 per night for Adults 10 year and older and $23.78 for children 3-9 years of age
Regular Dining Plan
-1 table-service meal
-1 quick-service meal
-2 snacks
-1 refillable mug
Cost is $75.49 per night for Adults 10 years and older and $27.98 for children 3-9 years of age
Deluxe Dining Plan
-3 meals which can be any combination of table-service and quick-service
-2 snacks
-1 refillable mug
Cost is $116.25 per night for Adults 10 years and older and $43.49 for children 3-9 years of age
If you purchase the dining plan it will be very easy to use.  Your MagicBand or card that Disney gives you when you book your trip will have all your credits loaded on it and will electronically monitor what you use during your vacation.  At the end of each meal your receipt you receive will show you the number of meals remaining for each room on your booking.  This will help you keep track of you balance.  You can redeem your meals and snacks in any order during your trip until your balance is zero or until midnight of the night you check out.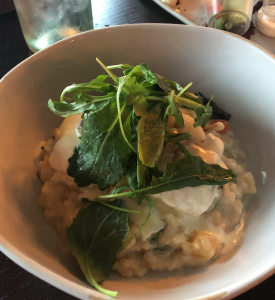 At certain times of the year, Disney will run a promotion that includes a Free Disney Dining Package with your resort stay.  If this interests you then you will want to be in contact with your Kingdom Magic Vacations Travel Planner so that when this offer becomes available they can let you know as soon as possible because the number of these packages are limited when released.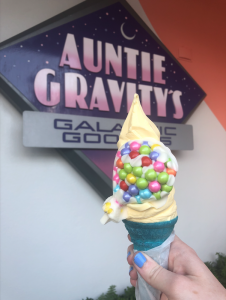 I hope that this gives you a better understanding of the Disney Dining Package and can help you make a decision if the package works for you and can help you budget your next Walt Disney World trip.
As always, our Kingdom Magic Vacations Travel Planners are here to help you plan and pick a Disney package that suite you best!  Contact us today for a quote!