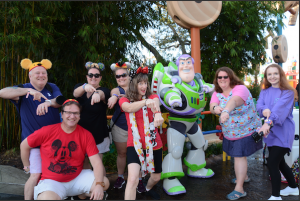 Throughout the Walt Disney World Resort, you will find that the Disney PhotoPass service has a big presence! At all the prime most photogenic locations in the parks Disney PhotoPass Photographers can be found ready to capture pictures of guests! The Disney PhotoPass Service allows you to get everyone in your party in the picture by having a Disney trained photographer capture that perfect shot with a high-resolution Nixon DSLR camera. If you wanted to purchase each photo that you loved individually it would be an extreme up charge! Thankfully there is a much more economical package that will provide you an amazing value, Disney's Memory Maker! Disney Memory Maker package gives you full access to the Disney PhotoPass service with UNLIMITED digital downloads! That's right, unlimited! You can download all the photos you want for the entire duration of your Disney World Vacation! I love having the Memory Maker on all my Disney World Vacations and today I am excited to share with you a few of the reasons why Memory Maker is such a valuable add-on to your Disney Vacation package!
Unlimited Downloads
With Memory Maker, you have paid one flat rate and now you can get UNLIMITED PHOTO DOWNLOADS! You could literally spend the entire day doing nothing but taking pictures and you would be able to save them all! Your photos appear within minutes in your 'My Disney Experience' App and you can download them right to your phones camera roll with the click of a button! You can also access your account on a computer and download and even print your pictures that way!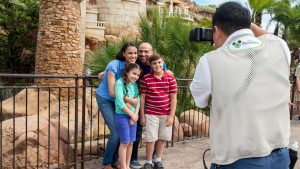 Everyone in the Picture
How many times have you taken a photo with your family and always ended up missing one member of your group in the shot because they ended up being the one who had to take the picture?! With utilizing the Disney PhotoPass Service you are allowing the Disney Photographers to capture your family photos meaning the whole family can actually be in the shot!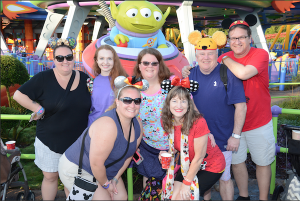 Character Meet and Greet Photos
Disney PhotoPass Photographers are at all character meet and greet locations! The Disney Photographers do a great job of taking those super cute posed pictures as well as capturing some really awesome candid shots during your interactions with the characters!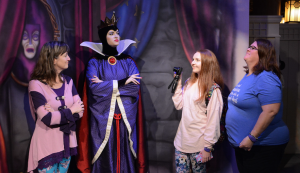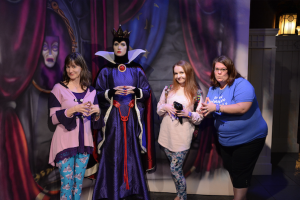 Ride Photos
With Memory Maker, in addition to getting all your photos from in the parks and character meet and greets, you also get all of your ride photos included! These candid captures are so much fun and can sometimes be pretty hilarious!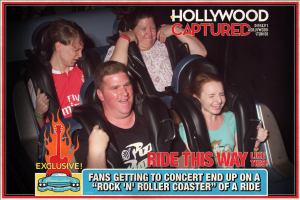 Videos
Additionally, with all the great photos that you will be collecting on your 'My Disney Experience' account you will also find some videos! On select rides such as Seven Dwarfs Mine Train and Tower of Terror in addition to an on-ride photo the PhotoPass Service also creates an on-ride video! These are so cool! There are even some videos that are generated from your still photos that show some Disney characters dancing across the frame, or tinker bell flying overhead! These video downloads are all included with Memory Maker!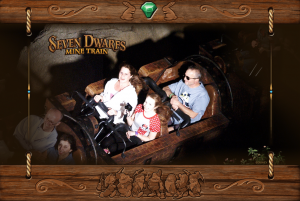 Magic Shots
Speaking of a little extra Disney Magic in your photos, the Disney PhotoPass Service will overlay Disney characters into your photos with 'magic shots!' Your Disney Photographer might even tell you how to pose or react to create these awesome pictures! Once again, these downloaded are all included with Memory Maker!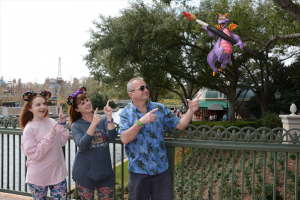 Edit Yourself
Another really fun thing you can do with your PhotoPass captures is actually make edits to the images yourself! Right in your My Disney Experience account, you can apply filters and even add special Disney stickers and boarders! Some of these graphics are even exclusive to the area of the park the image was captured in! For example, in Toy Story Land, any images captured here can have stickers of Toy Story characters added on! There are even boarders and graphics that relate to specific events such as the Epcot International Food and Wine Festival! You can even select boarders related to holidays! Image creating next year's Christmas card using an adorable Disney holiday boarder!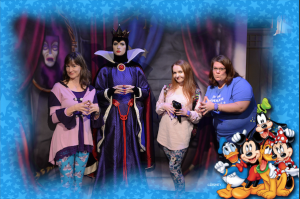 Memory Maker is $169 when purchased in advance and $199 when purchased for use immediately. That's why we recommend purchasing your Memory Maker before you leave for your trip so you can save the most money. Trust us as soon as you get to the parks you will be wishing you had this awesome feature. We feel that the Memory maker is an incredible value and very well worth the money. Think of it this way, you will blow through $169 so fast at Disney buying tee-shirts and random souvenirs. Your vacation photos are a souvenir that will truly last forever and your family will never outgrow!
Hear more about Disney's memory Maker in our latest YouTube video:
Your Kingdom Magic Vacations Travel Planner can answer all of your questions about Disney's Memory maker as they help you plan your dream Disney World Vacation! We are passionate about helping families create lifelong vacation memories! Contact your Kingdom Magic Travel Planner today!