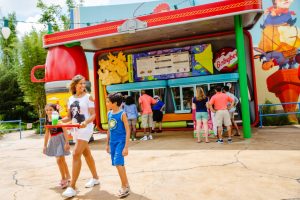 In last weeks blog I discussed getting your Advanced Dining Reservations at Table Service Restaurants in Disney World.  In that blog I recommended that you not make reservations for every day of your vacation and to leave some days just to plan as you go and not be locked into any one location at a specific time.  This week I would like to give you my top picks at each park for a Quick Service Dining Option that is still really good food and not typical burgers and fries.
Magic Kingdom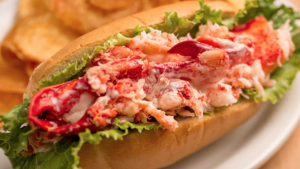 In Magic Kingdom hands down for me I always head to Columbia Harbour House in Liberty Square.  There are so many of my favorites on this menu.  My personal favorites would be the Trio platter which has fried shrimp, breaded chicken breast nuggets and battered fish served with hushpuppies and choice of green beans & carrots or french fries.  Another fav is the chicken pot pie or some healthy options like the grilled salmon or Harbour salads.  There is plenty of seating in this location.  I always head upstairs and get a seat by a window to people watch as I enjoy my meal.
Animal Kingdom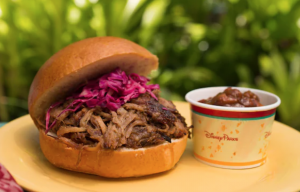 My pick for Animal Kingdom is Flame Tree Barbecue and I have selected it for two reasons, the food and the atmosphere of this location's seating.  Flame Tree is located in the Discovery Island section of the park and you will easily be able to find it by just following the incredible BBQ smell.  They have ribs, chicken and pulled pork.  I've tried them all and love them!  My go to is the smoked pulled pork sandwich served with coleslaw and signature baked beans.  I have heard a lot of rave reviews on their baked macaroni and cheese with pulled pork so this is on my list to try next time.  As for the seating I mentioned, I like that it is outdoors and under nice shaded pavilions.  It is tucked away and I like to head to the area closest to the water overlooking Expedition Everest.  It is so quiet and peaceful down there and is the perfect place to recharge your energy for more exploring.
Hollywood Studios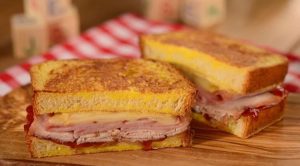 I have to say that Hollywood Studios was always the park that I struggled to find a quick service location that had anything that I would highly recommend.  That was until Toy Story Land opened and with it Woody's Lunch Box.  The menu here is not large by any means but everything I have tried has been delicious.  My favorite is their grilled three cheese sandwich and the tomato-basil soup.  The smoked turkey sandwich, totchos and BBQ Brisket melt are also good choices.  My only complaint is they need more seating so I recommend having someone stand in line to order while the rest of the family looks around for a family getting ready to leave and then grab it up quick.
EPCOT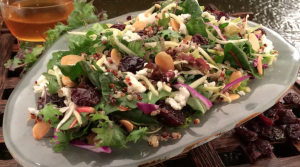 Okay, I have left the best for last.  EPCOT is a foodie lovers park.  The quick service options here are endless and this is the one park where I have a hard time just giving you one pick, so I will break it down with a pick in Future World and then World Showcase.  In Future World I would head over to the Land Pavilion where Sunshine Seasons is located on the bottom floor.  This is a food court which has many options and you will be able to find something for everyone in your group.  There are different shops  within the court.  You can choose from:  Asian Noodles Shop, Grill Shop, Sandwich Shop, Soup & Salads Shop and of course a Bakery Shop to enjoy a sweet treat.  There is plenty of seating and if you plan your fast passes carefully this is where Soarin and Living with the Land and located.
In World Showcase there are many quick service locations each geared toward the cusine from the Country you are visiting.  Pick your favorite and you can't go wrong.  I have to say I have had something from each that I have loved but if pressed to pick I'll have to choose the fish and chips in the UK!
I hope you have enjoyed my quick service picks.  If this has made you hungry and wanting to plan your next Disney World trip please contact your Kingdom Magic Vacation travel planner to get started.