Every Disney fan should visit the parks at least once during the holiday season. Between the stunning decorations, elaborate shows and one-of-a-kind special events, Walt Disney World is even more magical than usual in November and December.

Look for life-sized houses made of gingerbread, towering Christmas trees topped with ornaments the size of basketballs, and meet the man of the season, Santa himself when you visit in December.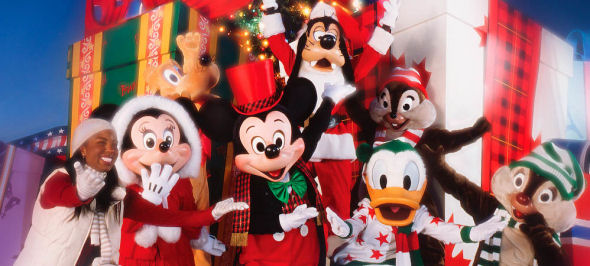 Look for your favorite Disney characters dressed up their own festive holiday gear, and snag an autograph or holiday photo with Mickey, Minnie and all their friends. If you have the whole family together for Christmas in Walt Disney World, this is a great time to have a family portrait taken by a Photopass photographer.
Earlier in the December is better to enjoy the holiday decorations and festive atmosphere without the crowds. But the closer you get to Christmas, the more crowded the resorts and theme parks will be. If you do go during a peak time, use every option you have to reduce the time you spend waiting in line, including Fastpasses, Rider Switch passes, and single rider lines.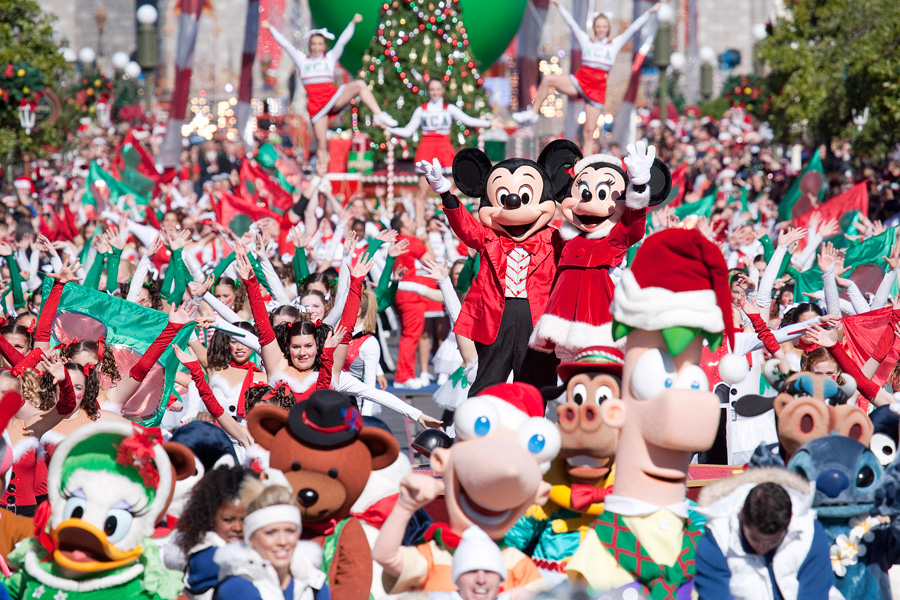 Some Walt Disney World Holiday Tips
Take advantage of the longer holiday hours to see everything you want to when you visit the Disney theme parks.
If you are traveling with a baby or toddler, look for quiet spots for nap time on the go.
If restaurants are crowded at lunch or dinnertime, switch your meal times to more "off" hours, and grab one of Disney's best snack offerings while you wait.
Disney resort pools are heated, but it may be too cold to swim in December.
Allow extra time to get from place to place if you are relying on the Disney transportation system during the busy holiday period.
Let your Kingdom Magic Vacations Travel Planner make dining reservations well in advance. The closer your vacation dates are to Christmas week, the harder it will be to secure a table at a restaurant without a reservation.  
We love Walt Disney World during the holidays, and we hope that these tips will help your vacation be filled with magic and the spirit of the season!