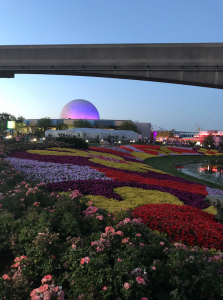 It is safe to say that Epcot is one of my all-time favorite parks at Walt Disney World! I love everything this park embodies, from the spirit of innovation in Future World to the spirit of travel in the World Showcase! Not to mention that throughout the year Epcot hosts several different festivals and events so there will always be something new to discover and enjoy! Yes, I think it is safe to say it is MY FAVORITE PARK!
Recently there has been a lot of announcements surrounding the future of Epcot! There are many new additions such as new attractions and dining experiences being added to the park as well as some intriguing changes that will be made to some existing sections of the park. If you have been to Disney World recently you know that Hollywood Studios has been going through a massive overhaul with the addition of Toy Story Land and the very soon to be Star Wars Galaxy's Edge! Hollywood Studios now feels completely refreshed and the way I see it, with the announcements Disney has made it would appear that Epcot seems to be next on the list to receive a major revamp!
At D23 several years ago Disney announced several big additions including Toy Story Land, Galaxy's Edge and Magic Kingdom's Tron Coaster. Toward the end of that presentation Disney officials very briefly mention a reimagining coming to Epcot and they showed the following Blue Sky concept art. However, with all the other changes that were happening first they really didn't give too much information about this future for Epcot. All this time myself and many other fans have been wondering when we would hear and know more about what will be coming to Epcot!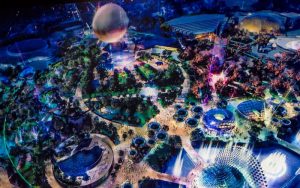 Well now we are starting to find out those details! Epcot is going to see several exciting enhancements in the coming months and years! Today I am excited to share with you what we have known and what has recently been announced for Epcot's future!
The Future of Future World
Back at that D23 presentation that I mentioned we saw that piece of concept art that got everyone talking! Here you see the main hub of Epcot Future World and if you are familiar with that section of the park you would know that the scene proposed in this image is drastically different! First off, the iconic Fountain of Nations appears to be gone. Additionally, the large Innoventions buildings on both sides of the hub area are also completely gone. What I think is exciting about this image is the landscaping and the way that the area truly looks like a futurist city! This to me looks very reminiscent of Walt Disney's original vision for Progress City which served as the inspiration for Epcot! Disney has still been quite about these changes but it is becoming highly rumored recently that the Innoventions buildings will soon be on their way out to make way for new plans. Very interesting!
New Entrance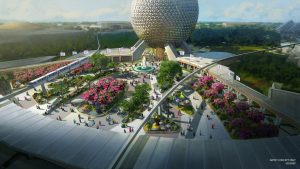 About a week ago Disney did officially announce that the front entrance of Epcot will be revamped and they shared their concept art for this project! I am a big fan of their vision for the renovations to the entrance! I like that they are moving the leave-a-legacy plaques and bringing in more landscaped areas. The entrance area looks a lot more open and very pretty! I can imagine this will allow the Disney Landscaping team to get even more creative with their front entrance displays for the various festivals!
Guardians of the Galaxy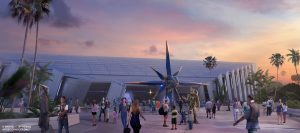 A brand-new Guardians of the Galaxy attraction will be coming to the area of Future World that once housed Ellen's Energy Adventure! They are also bumping this area out to make for a very immersive new section of the park that will transport guests into the Marvel Universe! We don't know too much yet about the attraction coming in here but we do know it will be along the lines of some type of a roller coaster like attraction.
Play Pavilion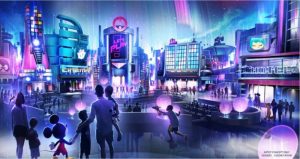 Another new announcement Disney just recently made was about the Play pavilion. This name is not yet official but Disney for now is referring to this area as the Play Pavilion. This new pavilion will be coming to the building that was once the Wonders of Life Pavilion and in recent years has been used as the Festival Center for the various Epcot Festival
Space-Themed Restaurant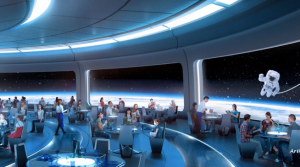 Adjacent from Test Track will be a brand-new restaurant themed to outer space! The restaurant will feature large windows showing scenes from outer space! This is going to be a very unique dining experience! I can't wait for Disney to release more details about this restaurant!
Remy's Ratatouille Adventure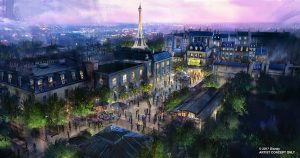 Ratatouille is one of my favorite Disney Pixar movies so I have been so excited about the fact that we are getting a brand-new attraction based on Ratatouille coming to Epcot's France Pavilion! This attraction will feature a state-of-the-art trackless ride system!
France Pavilion Expansion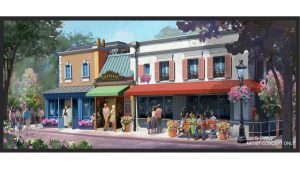 With the addition of Remy's Ratatouille Adventure, we will also be receiving a new extension to the France Pavilion itself featuring new side-streets and areas to explore! The concept art looks beautiful. Recently Disney also announced that one of the new additions to this France Pavilion expansion will be a brand-new Crêperie that will serve both sweet and savory crepe creations!
New Epcot Nighttime Spectacular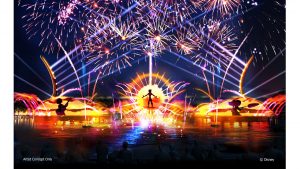 Epcot's Nighttime Spectacular IllumiNations: Reflections of Earth will be coming to an end at the end of this year to make way for a brand-new Nighttime Spectacular! I personally am very excited for this new show update. As much as I love IllumiNations, I am excited to see what Disney has up their sleeve with this new fireworks spectacular! We know that the new show will showcase how Disney music plays a role in cultures around the world! Before the new show premiers there will first be a limited-time show called 'Epcot Forever' which will pay tribute to the classic Epcot! I can't wait to see that!
To hear more about the new additions and changes coming to Epcot watch our new YouTube video!
Contact your Kingdom Magic vacations Travel Planner to book your next adventure to Walt Disney World or to whatever destination you are dreaming of visiting next! Our knowledgeable team is excited to help your vacation dreams become a reality.