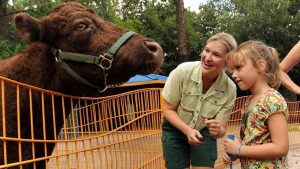 Last fall Rafiki's Planet Watch closed down at Disney's Animal Kingdom Park. At the time of the closure we were unsure if the closure would be permanent or if it was just a refurbishment or if the area would be reimagined to a brand-new land! Disney was very quiet about the closure of this area and many of us Disney park-goers quickly became very curious as to what was going on!
Rafiki's Planet Watch is an oasis within Animal Kingdom Park, this area can only be accessed by train. Guest board the Wildlife Express and make the peaceful journey over to Rafiki's Planet Watch. Along the way, you get to see many of the backstage areas of the park including many of the animal's housing areas! Once you pull into the station at Rafiki's Planet Watch you walk down a pathway lined with trees and beautiful foliage. Along the way, you can take in many exhibits with various animals!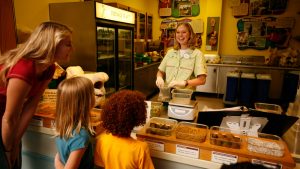 Towards the end of the pathway you will come to Conservation Station. This building is home to many exciting things from meet and greets with Disney characters to encounters with a variety of different animal species. Throughout the day, Disney Wildlife Experts will bring out everything from birds to snakes and allow guests to get up close with these amazing creatures! What is really incredible about this hidden gem at Animal Kingdom is the fact that Conservation Station is connected to Disney's on site veterinary hospital. If guest want they can have the opportunity to watch the Disney veterinarians work in the labs and operating rooms through glassed in viewing areas. In addition to these many educational opportunities Conservation Station is also home to many interactive activities and animal exhibits!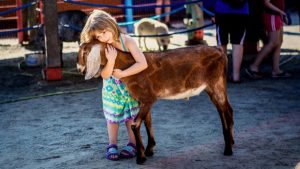 Another amazing area of Rafiki's Planet Watch is the Affection Section! This area is a giant petting zoo where guest can interact with all animals from goats to donkeys! This is so much fun for visitors of all ages!
As you can see Rafiki's Planet Watch is a really special place within Animal Kingdom, that's why many became so curious when the area was closed down last fall. Well now we know what is happening! Disney has made it known that the area is not going away and in fact guests will be able to start visiting it again very soon! There are some exciting enhancements that will be added to Rafiki's Planet Watch upon it's reopening!
This past week Disney made the announcement that Rafiki's Planet Watch, the Affection Section and the Wildlife Express will fully reopen this summer! The area will feature a few new enhancements and join the celebration of all things "The Lion King."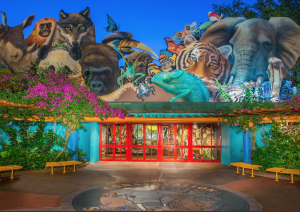 Rafiki's Planet Watch will still include the animal encounters that we all love, as well as new experiences that will draw from Disney's rich heritage of wildlife animation, featuring a celebration of "The Lion King." I am very interested to see what new features and offerings will be added into Rafiki's Planet Watch for this Lion King celebration! I am excited that Rafiki's Planet Watch will be back for guests to visit, this place is so special and serves as a great spot where our guests and cast members can connect to the magic of nature and see the importance Disney places on animal care and conservation!
Contact your Kingdom Magic Vacations travel planner to plan your next visit to the Walt Disney World Resort or to any destination that you are dreaming of visiting next!