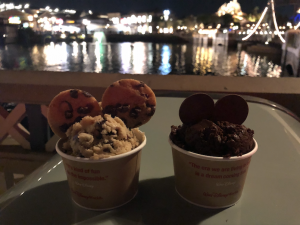 For all of us Disney super fans we know all too well that feeling of missing the parks and all the things we love about Disney between our visits. That is why when we are back home it is fun to bring a little bit of Disney magic to our everyday life! This can be done in many ways. We can watch Disney movies, YouTube videos from the parks, wear Disney clothes, and in my case my favorite pieces of Disney jewelry!
But what is one thing that everyone loves about Disney trips… the wonderful Disney food and snacks! My family and I always love to try to recreate some of our favorite Disney meals and treats at home! It is a very fun way to bring some of that Disney magic into your house and day-to-day life!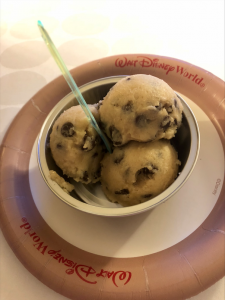 Recently my mom and I recreated one of our favorite Disney desserts which was the edible cookie dough! We first had edible cookie dough at Disney back in November when staying at Disney's All Star Sports Resort! This great snack was served in the food court at the resort, we enjoyed this item multiple times during that visit! It was a great treat to look forward to coming back to every night after a fun day in the parks!
This past February on another Disney vacation we enjoyed another variation of edible cookie dough served at AristoCrêpes at Disney Springs! My mom and I have always loved cookie dough more than the actual cookie itself, so when we found out we could enjoy an edible safe-to-eat cookie dough we were all about it! This was our favorite snack of our trip so when we got home we decided we had to try to recreate this little piece of Disney magic!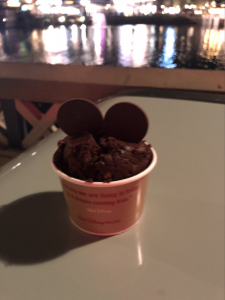 In our new YouTube video, you can watch how we made our Disney-inspired edible cookie dough at home! This treat was so delicious and also gave us our little Disney fix until we can return to our happy place!
We highly recommend trying this snack out on your next visit to the Walt Disney World Resort! To plan your next magical adventure be sure to contact your Kingdom Magic Vacations Travel Planner! Our team is excited to help you make your travel dreams a reality!