Spring has officially arrived and that means we are also approaching the end of another school year for students across the country! This is an exciting time of year for students as they begin to anticipate summer vacation! For high school seniors it is even more exciting as they begin to anticipate graduating and embarking on an exciting new chapter in their lives! Your high school graduation is a huge milestone that is so worth celebrating! You are entering the start of a brand new life journey! The Universal Orlando Resort has the best way for you to celebrate this special time – Grad Bash! Grad Bash is a special event put on by Universal each year. High school seniors come from all over, to join together in celebrating their upcoming graduations during the incredible rite-of-passage event –– Grad Bash!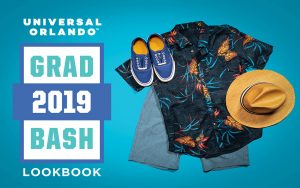 Seniors get to enjoy exclusive access to the parks and make memories with their friends during this once-in-a-lifetime celebration at the Universal Orlando Resort! Grad Bash is right around the corner so now is the time to start planning!  It is important to note that the event has both enforced event and school dress codes. That's why planning ahead for your look for the night is so important and also so fun! We all love picking out that perfect outfit! There will be many opportunities for Instagram pics of course!  To help you get fashion-inspiration, here are 8 different looks for your Grad Bash outfit! All of these follow the dress code guidelines for the event.
Clever Grads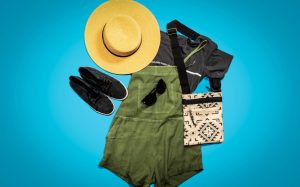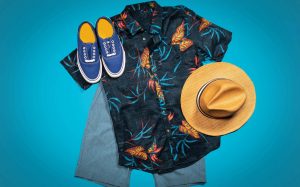 You can unleash your wild side with these looks inspired by Jurassic Park. Be sure to Check out the Jurassic Park River Adventure Ride while visiting the park!
Dress Code Tip: Dresses, rompers, and shorts must be no shorter than mid-thigh.
Superstar of Your Class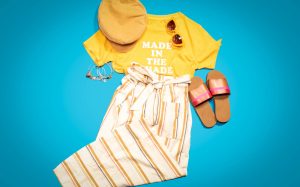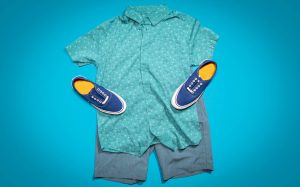 We have all always dreamed of being a rock star! These looks will help you channel your own inner superstar!
Dress Code Tip: Accessories such as chains, spiked collars or studded/spiked belts are not allowed. Instead, opt for bangles or charm bracelets. Other accessories like sunglasses and hats are a perfect way to block out the Florida sun.
Grads in Black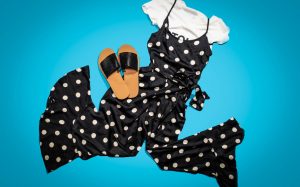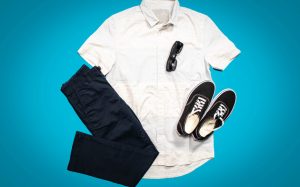 The classics are always a great go-to! Being comfortable is essential in order to make the most of your time at the event! There is a lot to see and do and lots of walking.
Dress Code Tip: All sleeves and straps must be at least 3 inches wide. Put a classic tee under your dress, romper, or jumpsuit to both add to the look and fit the dress code!
Party in the City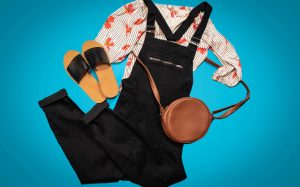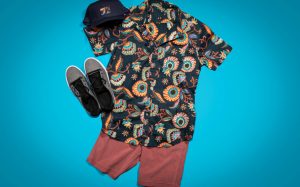 Before you head to the Universal parks, start the celebration early at the exclusive CityWalk Pre-Party! Dress for the occasion with these CityWalk inspired looks!
Dress Code Tip: Tennis shoes, dress sandals, boots, and flip flops are permitted but remember to be comfortable! You'll be doing a lot of walking so comfort is a must.
Be Kidz Again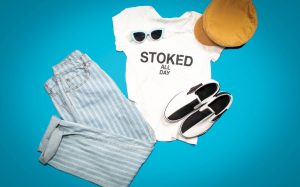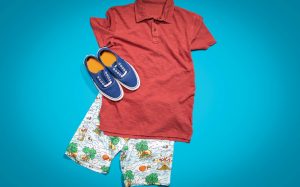 You may be graduating but know that we are all always kids at heart! Become a kid again in your KidZone inspired look. Then be sure to check out KidZone in the park!
Dress Code Tip: Clothing with obscene, offensive language or graphics won't be permitted. Instead, try a fun tee with or fun pattern.
Lost in Paradise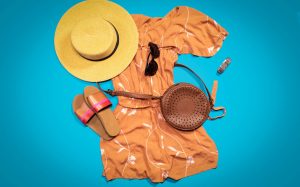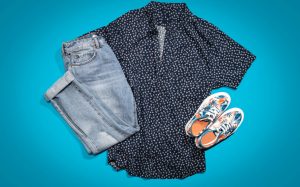 Over at Universal's Islands of Adventure you can visit The Lost Continent. You yourself can embody this ancient and timeless hidden realm with these adventurous looks!
Dress Code Tip: Any clothing with excessive holes or shredding is prohibited –– this includes ripped jeans!
Go Ape Crazy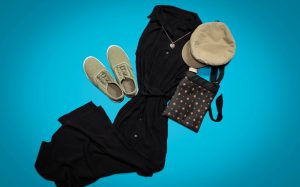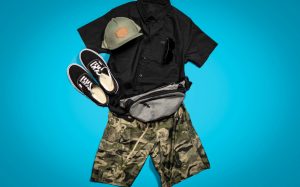 After graduation you will be embarking on new expeditions in life, it's only fitting that you look the part! Embark on your new journey with looks inspired by Skull Island: Reign of Kong.
Dress Code Tip: Bags larger than 8.5" x 5.5" are not permitted. If you are unsure, play it safe with a drawstring bag instead.
Despicably Cute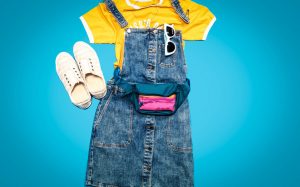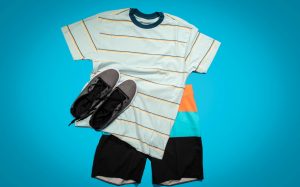 If you are dressed like a minion already it will make the process of becoming a minion at Despicable Me Minion Mayhem even easier! Even Gru would approve!
Dress Code Tip: Due to the bag size restriction, fanny packs are encouraged to fit all of your essentials and still look cute.
These tips are sure to have you styling' at Universal Grad Bash! Contact your Kingdom Magic Vacation Travel Planner today to plan your next visit to the Universal Orlando Resort and to get more information about Grad Bash!