Victoria & Albert's is again one of the country's finest places to dine, joining just 53 restaurants nationwide who made the AAA Five Diamond list. But Victoria and Albert's joins an even more elite group of only 10 restaurants in the United States who can claim the privilege of being named for 14 consecutive years.  With 28,000 restaurants approved by AAA, fewer than one-quarter percent achieve this prestigious distinction of just making the Five Diamond list.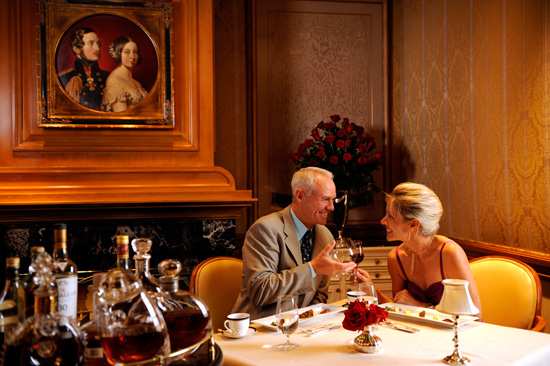 So we must congratulate Chef Scott Hunnel, Master Pastry Chef Erich Herbitschek, Maître d'Hôtel Israel Perez and their team for earning the coveted award for the gem of a restaurant at Disney's Grand Floridian Resort & Spa.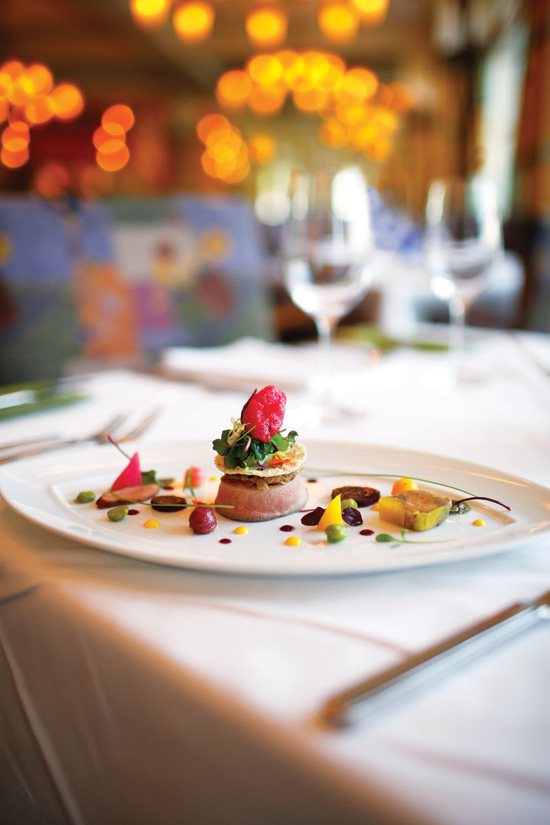 "Haute cuisine at its best" defines the AAA criteria. Add cutting-edge menus, the finest ingredients and "food prepared in a manner that's highly imaginative and unique" and you've got the extraordinary combination that defines a winner. But beyond the kitchen, the maître d' must lead an expert service staff "that exceeds guest expectations by attending to every detail in an effortless and unobtrusive manner."
Victoria & Albert's wows guests every single night of the year with a fabulous "Contemporary-American" menu and refined touches such as Italian Sambonet silver, fine Royal Doulton and Wedgwood china, and Italian Frette tablecloths (hung, not folded, to avoid creases). Women get a small stool for handbags and a rose to carry home – and if you're chilly, they'll offer a cashmere wrap.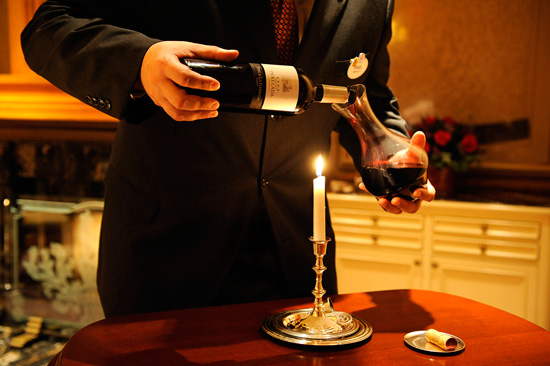 The restaurant offers three dining experiences: the dining room, the elegant Queen Victoria's Room and the Chef's Table in the kitchen.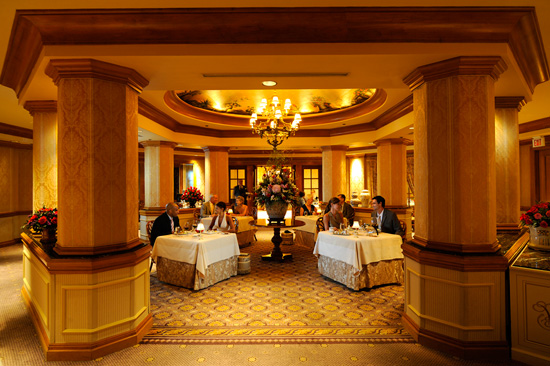 Visit Victoria-Alberts.com for more information. Dining room is $135 per person for six courses and $65 for wine pairings. Chef's Table and Queen Victoria's Room are $210 for 10 courses and $105 for wine pairings.
For reservations, let your Kingdom Magic Travel Agent know when you book your Walt Disney World Vacation.
(All photos ©Disney / Disney Parks Blog)