When I look back at the last two years of the Epcot International Food & Wine Festival, as well as at the "Food" & Garden Festival held this past Spring, I think I'm in the minority. When appraising World Showcase's German Marketplace, I come away very disappointed.
Take 2011's Food & Wine, for example. Their offering included Goulash Soup, Sausage in a Pretzel Roll, and an Apple Strudel featuring Werther's Original Caramel and Vanilla Sauce.
Their 2012 effort presented, pretty much, the same Sausage (actually, a Bratwurst) in a Pretzel Roll, a Pasta Gratin with Ham and Cheese, and an encore of the Apple Strudel.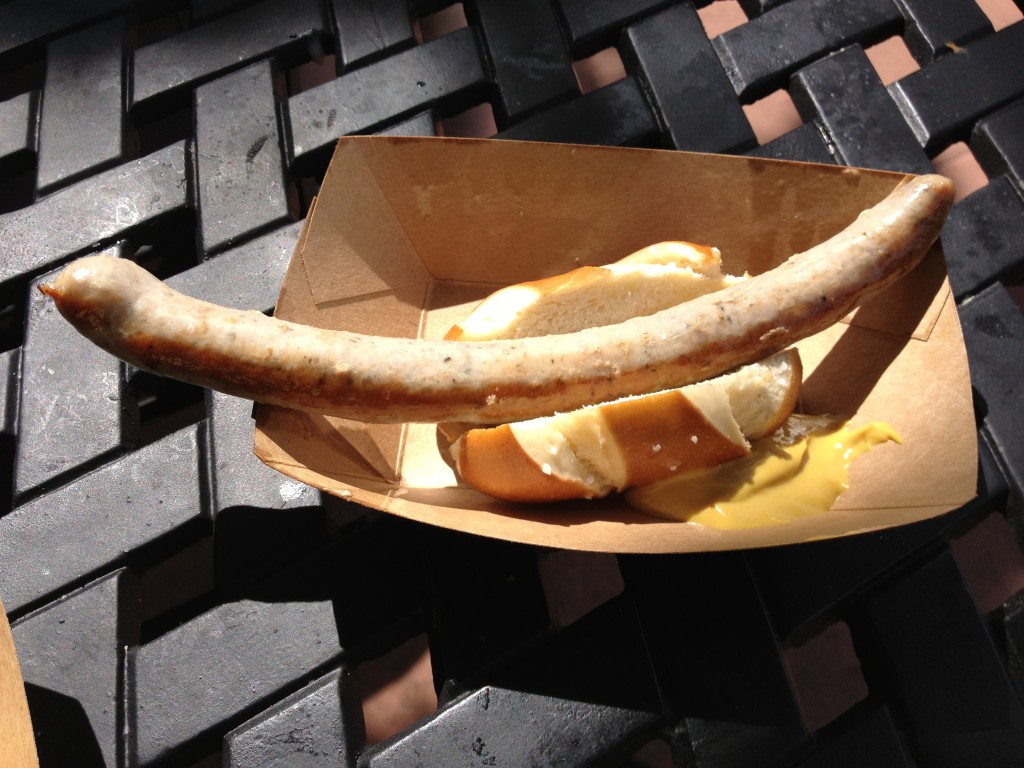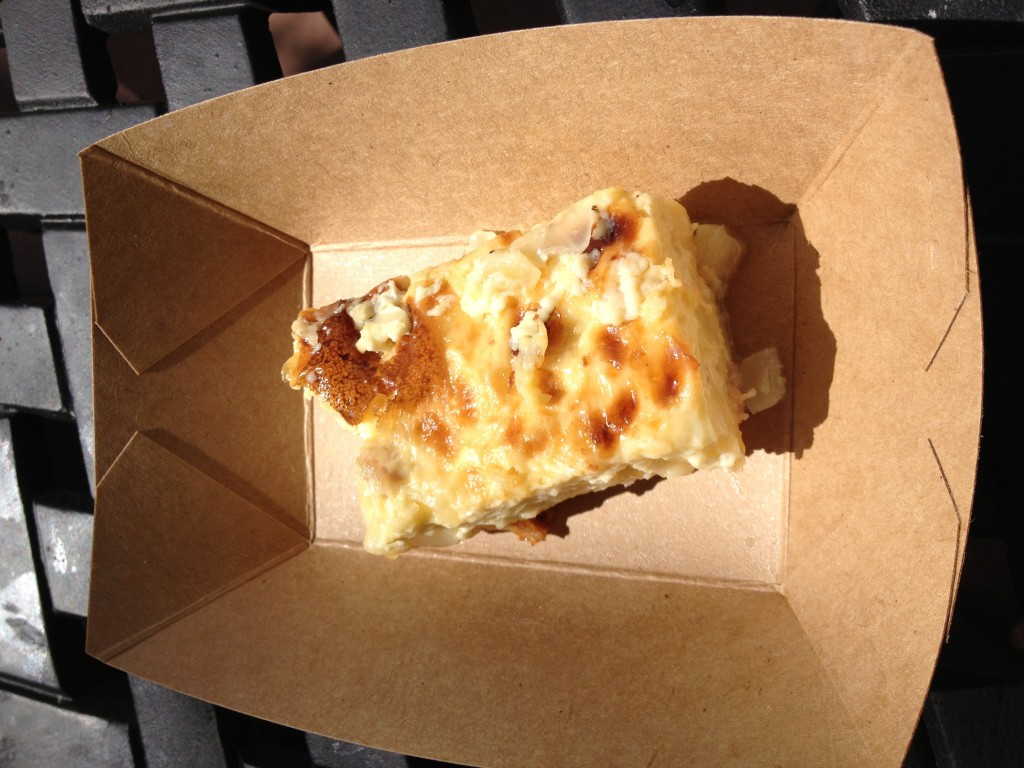 2013's "Food" & Garden Festival – OK, it's really the Epcot International Flower & Garden Festival – switched things up a bit. We were served a Savory Bread Pudding with Spring Peas and Wild Mushroom Ragout, German Meatloaf Sandwich with Sweet Mustard and Fried Shallots, and Potato Pancakes with House-made Apple Sauce.

For me, the menus were just OK. For example, as I look back at my notes, I find that I reported the following:
"The roast bratwurst was a disappointment. It was a relatively tasteless sausage on a VERY small pretzel roll. Both my wife and I gave it two thumbs down."
"The Pasta Gratin with Ham and Cheese wasn't a bad dish. It was just merely ordinary."
"Both my wife and I came away unimpressed with their 2012 menu. In fact, we left Germany more unenthusiastic than we did from any other F&W kiosk – which must put us in the vast minority because the lines at Germany seemed to be constantly rip-roaring long."
When it comes to this year's "Food" & Garden feast, "I mean this next statement in the most complimentary of terms. Take Spam and cross it with a good old hot dog and you'd have Germany's meatloaf."
The potato pancake caused me to write, "A bit too much minced onion for my taste and a little too salty. I don't need another helping, thanks." Truth be told, after a chance meeting with Epcot Executive Chef Jens Dahlmann, where we told him the pancakes were a bit too salty for us (how did we have the nerve?), we DID try them again. The second time around, they were MUCH better.
Where's all this going? Plain and simple, Germany has been "just OK", in our opinions. But, for a country that sports great options with regard to cuisine, it should be able to offer much more and much better.
For 2013, given the chance to write the menu, I would lean back on one of my favorite dishes (and, a traditional German favorite) – Pork Schnitzel. I would bread it in Panko and cover it with a delicious gravy.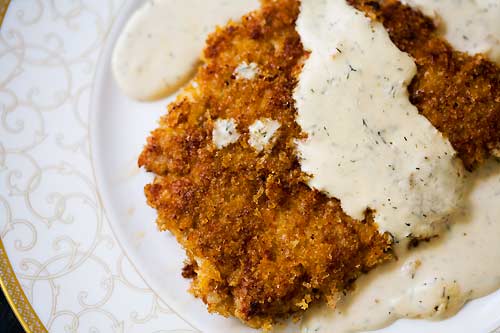 Then, I would serve Beef Sauerbraten with Potato Dumplings.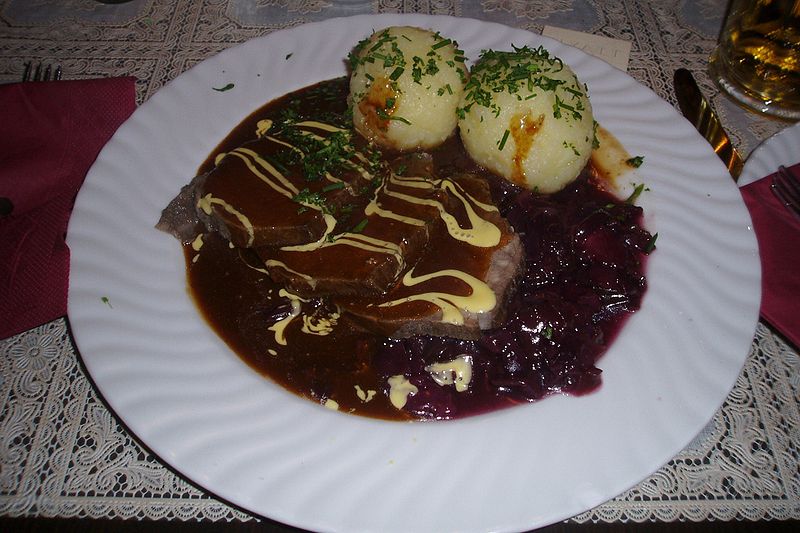 Finally, I would finish with a nice slice of Black Forest Cake.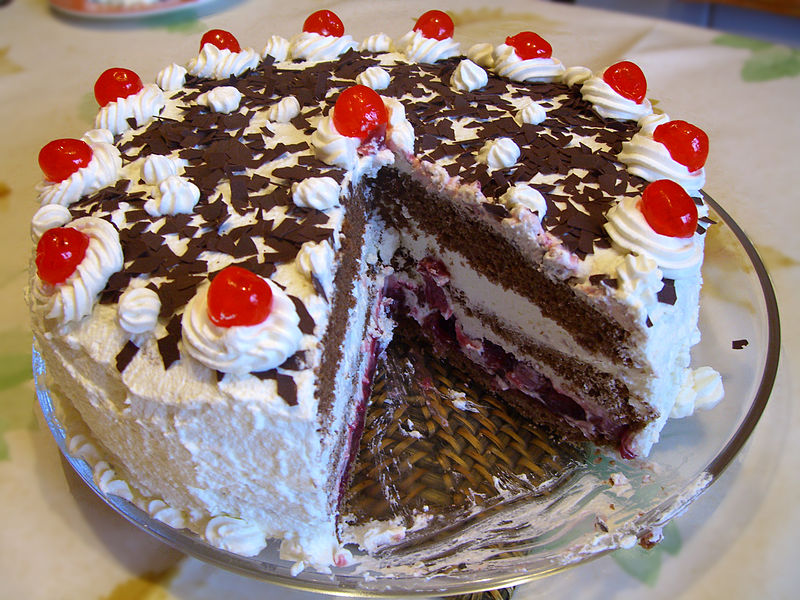 Yes, I know it's a complete "reboot" of the Germany kiosk's menu, but I'm confident those "rip-roaring long" lines will be even longer if we kick the food offering up these few notches.
What do you think?
---
Guest Author – Bob Sikon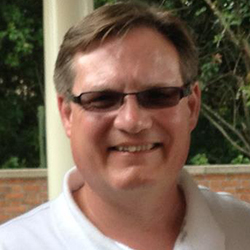 Bob Sikon is a Cast Member "Wanna-Be". He fell in love with Walt Disney World on his first visit to Mickey's Florida home in 1999, and it was all because of the Cast Members. In his words, "The way they take care of you, they make you want to be part of The Magic." Someday, his dream will come true, and he'll proudly wear a Cast Member name badge, but, for now, you can find him in Atlanta, GA, planning his next trip to "The World", and blogging about the place "Where Dreams Come True" at allinwdw.com.