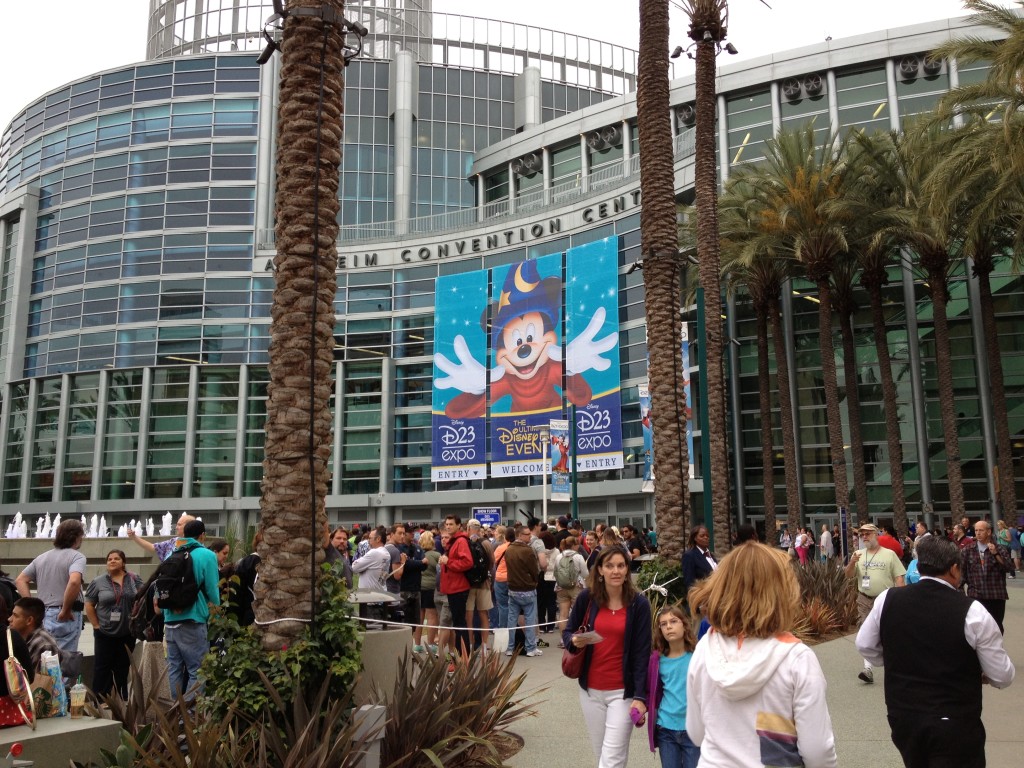 The 2013 D23 Expo was last weekend, and it truly a a magical event for all Disney fans who attended!  This was my first D23 Expo and I enjoyed every minute of it: I met Disney Legends, new friends, and learned what being a true Disney Fan was all about!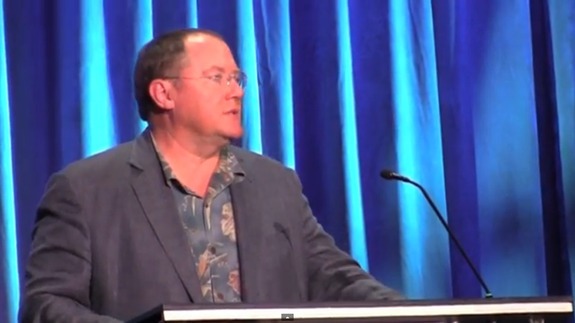 Once we got into the convention center, the first day's main event was the Animation Session hosted by John Lasseter, Chief Creative Officer for Pixar and Walt Disney Studios as well as Principal Creative Advisor for Walt Disney Imagineering.  We were given glimpses into the next several movies in the pipeline for Pixar, Walt Disney Animation, and Disneytoons Studios.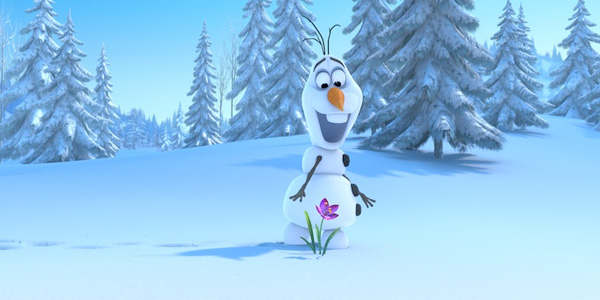 We were even treated to guest appearances from voice actors Dane Cook from Planes, Bill Hader from Monsters University, and Josh Gad and Kristen Bell from Frozen, the much anticipated new animated feature from Walt Disney Studios.  We even got a special appearance from John Ratzenberger!
At the end of the session Broadway great Idina Menzel sang "Let It Go" from Disney's Frozen and brought the house down!
After the main session, which ran five hours, we were all hungry and headed outside to the row of food trucks that D23 had brought in. I enjoyed a meatball sandwich that was incredible.
After lunch, it was time for walking around the Collector's Gallery, where Disneyana collectors from all over the world were gathered to buy, sell, and trade Disney collectibles from vinylmations to animation cells from classic Disney features.
Pat Carrol, the voice of Ursula from Disney's Little Mermaid, Imagianeer and Disney Legend Bob Gurr were also there signing autographs and taking pictures, it was incredible.  There were also some amazing collector's items that were available for sale.
The next day was filled with smaller sessions in the morning until it was time for the Walt Disney Studios Live Action Feature Movies panel.  We were treated to previews from Marvel's Thor: Dark World, Guardians of the Galaxy, and even Captain America.
The highlight of the day was the presentation for Disney's Saving Mr. Banks, the story of Wait Disney and P.L. Travers, author of Mary Poppins.  It was a great preview and concluded with an appearance from Jason Schwartzman and B.J. Novak who portrayed the Sherman Brothers in the movie.  Schwartzman and Novak were accompanied by Richard Sherman, one half of the legendary Sherman Brothers songwriting team.  They sang "Let's Go Fly A Kite" from Mary Poppins as they were surrounded by kite flying dancers.
On the final day, we were able to sit in a session with Disney Legends, Bob Gurr, Marty Sklar, Alice Davis, and X Atencio called Working with Walt.  These are some of the very Imagineers who actually worked with Walt Disney.  It was an incredible experience to listen to their stories and learn more about some of the great Disney movies and the creation of Disneyland.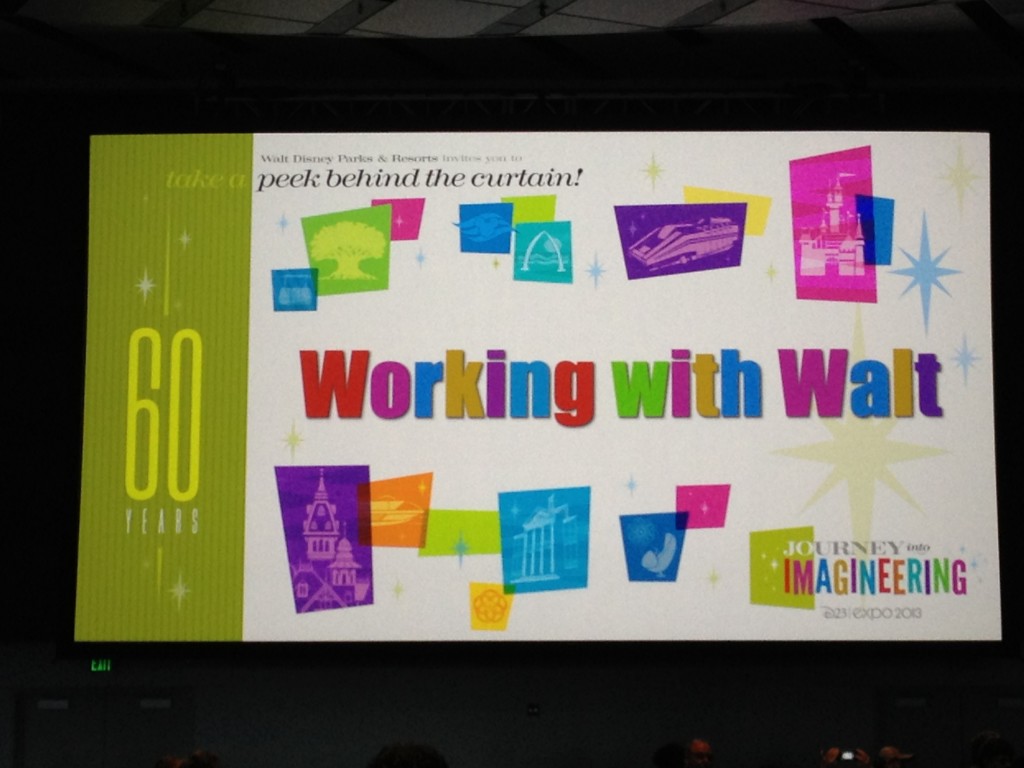 The rest of the morning and afternoon was spent walking around the vendor booths and some of the incredible Disney Consumer Products.  We got to experience some of the upcoming Disney products before they were released.  We even got some signed lithographs from Disney Consumer Product Artists!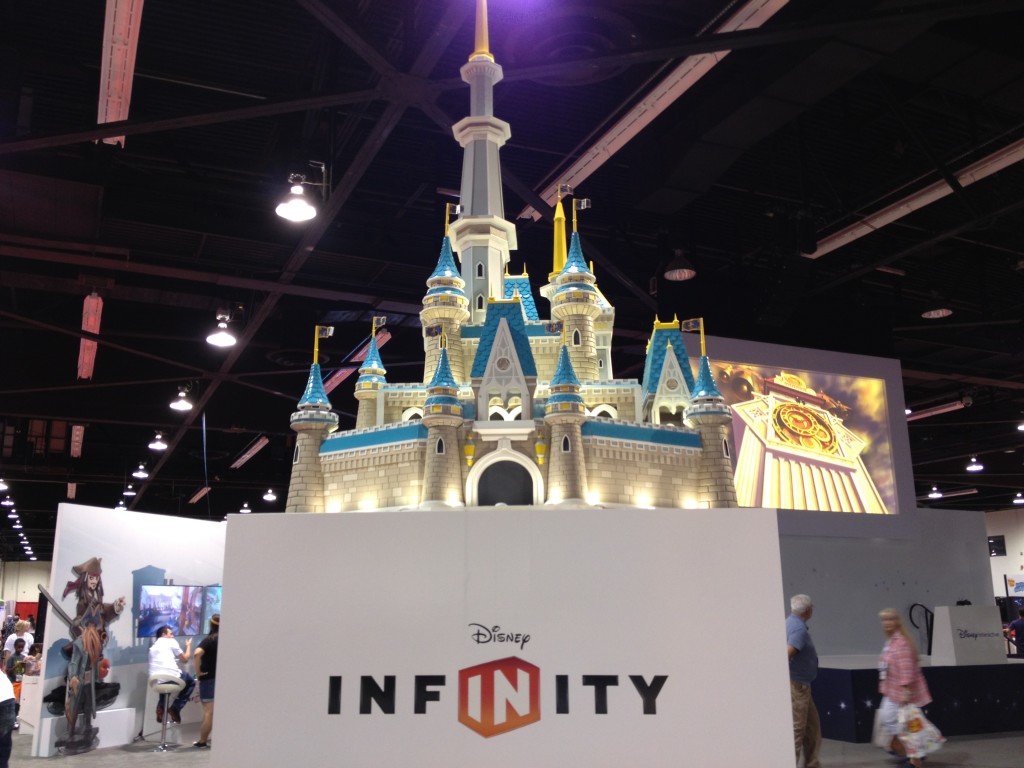 One thing we learned was to divide and conquer.  One of us would wait in line for whatever main event we wanted to see, while the rest of us were able to walk around or sit in on other smaller sessions.  If you attend the next D23 event, don't forget to bring tons of patience, the lines are super long, but it does give you the opportunity to make new friends and read all those emails you have been meaning to get to!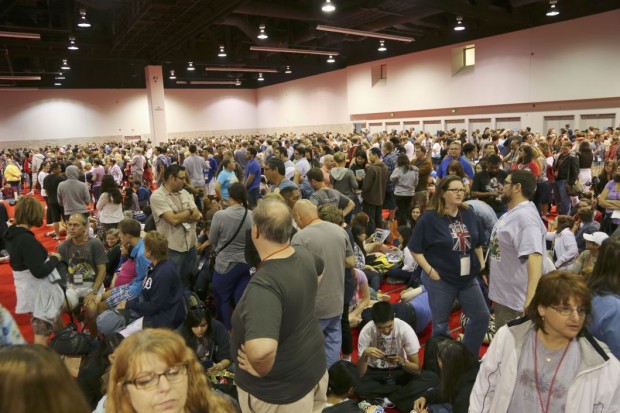 D23 was an incredible event.  We are already looking to the next one in 2015.  We discovered that we were not alone in our love and passion for Walt Disney and all of his wonderful creations.