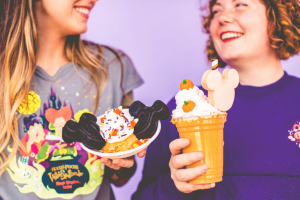 This past week I attended Mickey's Not So Scary Halloween Party at the Magic Kingdom park in Walt Disney World! This Halloween Party is a separately ticketed event that takes place on select nights throughout the fall season in Magic Kingdom. This event is family friendly and focuses more on the fun side of Halloween! It is the perfect balance of spooky thrills mixed with cute decorations and fun costumes! There is something for everyone!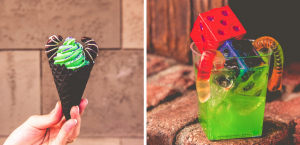 An iconic part of Halloween for many of us is candy and all things involving sweets and treats! At Mickey's Not So Scary Halloween Party you will have the opportunity to actually trick or treat in the Magic Kingdom! Guests of all ages can feel like a kid again as they visit special treat locations throughout the park and receive candy and other yummy snack items.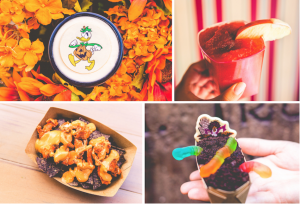 In addition to stocking up on candy and treats from the complimentary treat locations around the park, you can also purchase specialty treats. These specialty treats are exclusively available just during Mickey's Not So Scary Halloween Party. I tried a few of these specialty desserts and there was one particular one that stood out to me as my favorite!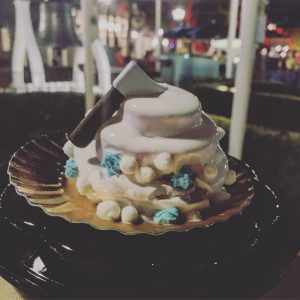 My favorite dessert of this year's 2019 Mickey's Not So Scary Halloween Party was the Haunted Mansion inspired wedding cake! This cake was meant to look like a small personal size version of the bride from the Haunted Mansion Constance's wedding cake! The dessert is named "Constance's for Better or For Worse Wedding Cake" This treat is a Halloween Party Exclusive! It can be purchased at the Liberty Square Popcorn Cart.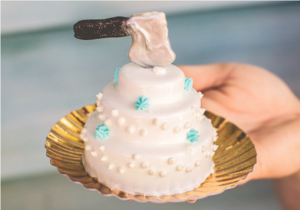 This dessert is a citrus-scented cake with raspberry Bavarian cream, white chocolate glaze, icing pearls, flowers, and is topped with a chocolate axe. This cake had a moose consistency and was very light and decadent.
Every aspect of this treat made me a fan! From the fun theming inspired by my favorite Magic Kingdom attraction – to the fact that it was the most delicious and unique tasting treat I enjoyed on my vacation! Be sure to say "I do" to this cake when you visit Mickey's Not So Scary Halloween Party this year! Contact your Kingdom Magic Vacations Travel Planner today to plan your next adventure.